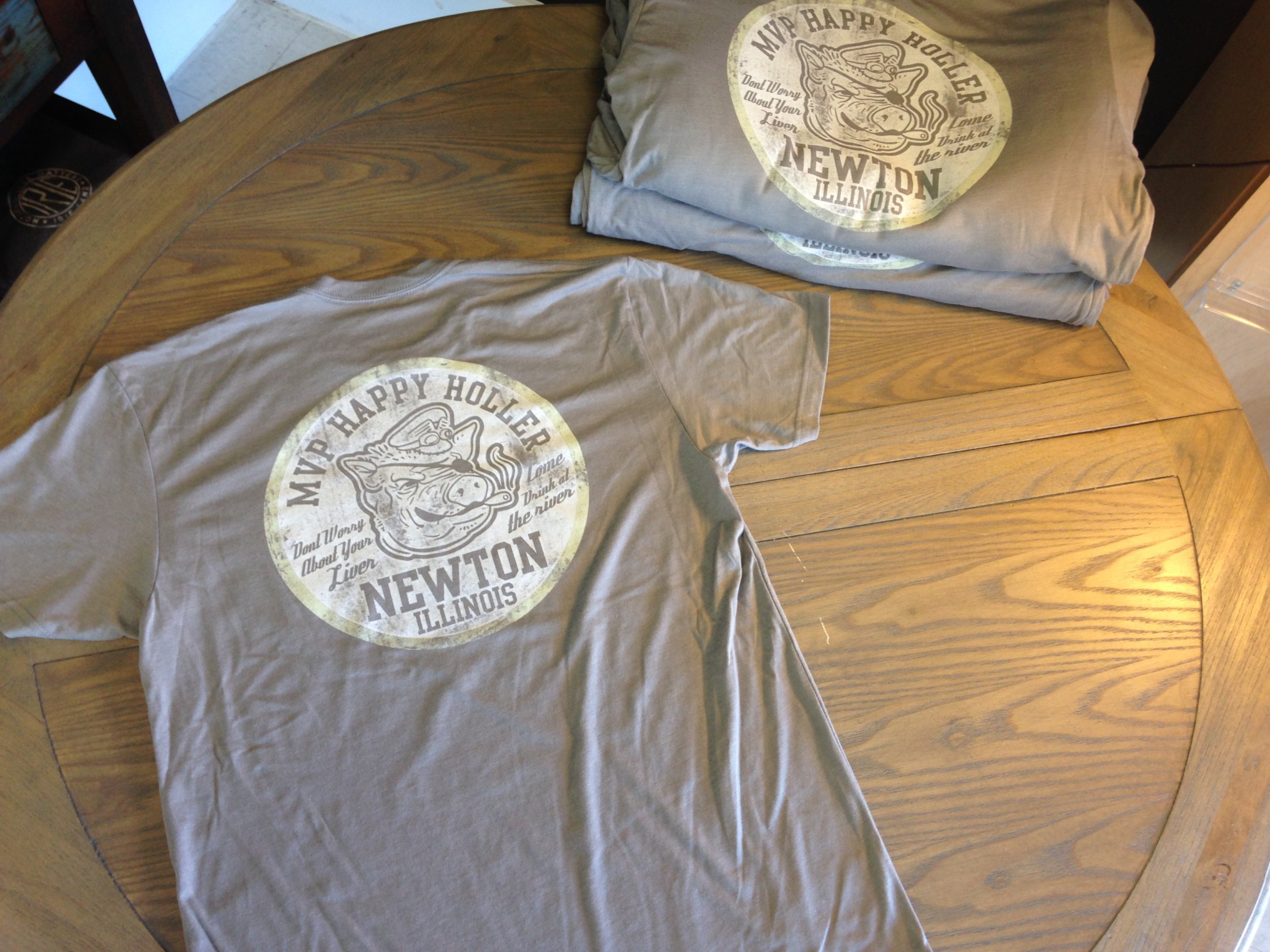 Ebola. ISIS. Downed airlines. Ukraine. 2014 threw up some confounding dilemmas. Our "Silver Bullets" series comes to the rescue with seven big solutions to some of the most complex problems the world is facing. But we also decided to turn our attention to some of the world's smallest problems, from getting out of a date with a click of your heels to an eternal question: Where am I going to find the perfect dive-bar T-shirt?
Each day for a week, we'll roll out one idea dreamed up by an enthusiastic entrepreneur or company to solve a problem that seems quite small in the context of the world's biggest issues, petty even. Unless it's your problem. Are these solutions as important, and as inspiring, as our "silver bullets"? No, but they prove once again that there are no limits to human ingenuity—or to the messes humans can cook up.
It was the need for extra cash and a love of neighborhood watering holes that led two childhood friends from West Texas to start a subscription service that sends its members a T-shirt from a different American dive bar every month.
Cody Shoemake and Mike Edwards founded The Dive Bar Shirt Club in January 2009. For $22 a month, aficionados receive a shirt in the mail featuring the logo of a different dive bar—a watering hole that typically prides itself on its history and love of drinking—chosen by Shoemake. The bars send in their logos and they're applied to shirts by Shoemake; to ensure members get a unique shirt, only bars that don't sell their shirts online will be considered.
The sample subscription box and service industry has exploded in the U.S. in recent years. Compared to normal bulk subscription services, which send you a large order of staples like deodorant or Kitty Litter every few months, for example, sample subscription services allow consumers to try samples of niche products which they can either choose, or have a curator choose for them.
Supplying consumers with everything from socks to hair and beauty samples and cat toys, the services are popular because they give consumers a jolt of discovery and adventure. The industry is showing no sign of slowing down, says Michelle Greenwald, professor of business at Columbia University. She uses the term adventure shopping to describe these services. "[Consumers] don't go into [traditional retail stores] to discover new things. Part of the role of these sample boxes is to enable people to explore product categories," says Greenwald. "The subscription boxes curate for people…so it's not as unlimited and overwhelming."
The appeal of getting an ongoing supply of supposedly quality goods at a price that seems reasonable has contributed to the success of businesses such as Birchbox, which sends consumers a selection of cosmetic products for $10 a month and was valued at $485 million in April, the same month it secured a further $60 million in venture funding. NatureBox, which delivers healthy snacks to your front door, increased its revenue by 2,000 percent in a year in 2014.
The popularity of subscription boxes means a lot of people are jumping on the bandwagon, Greenwald says, but they remain difficult to quantify because they are new, small private businesses.
Shoemake's idea for a dive bar T-shirt club came after he spent about a year belonging to a surf T-shirt club (now out of business), and was left unsatisfied by the unflattering, rough material of the shirts. "My closet was getting full of shirts I never wore, and I thought to myself, What if I could make a interesting idea with a shirt that people would love to wear, a higher-end shirt?" says Shoemake.
Dive Bar Shirt Club prints on a soft ringspun cotton. And Dive bars were a natural choice, says Shoemake. "That's where we like to hang out, [in] dive bars that have history and are rough around the edges. And of course we love unique T-shirts as well." The Key West, Florida–based company has 8,000 members from all around the world, with international fans from Germany and Australia in particularly high numbers
Niche products tend to do well in the market because they're successful at pursuing small, specific groups of people, says Greenwald. "It's part of their identity."
Previous stories in this series: