Bristol Palin's Husband Dakota Meyer Has Reportedly Filed For Divorce After 1.5 Years Of Marriage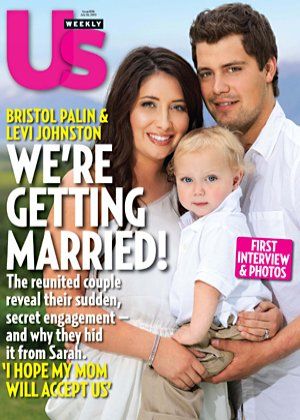 Bristol Palin's husband Dakota Meyer has filed for divorce after just under two years of marriage.
Meyer, 29, is the father of Palin's two youngest children, daughters Atlee Bay, who is nine months old, and Sailor Grace, 2.
The pair have reportedly been living separately since Christmas 2017, when Meyer moved out of the family home, filing for divorce two weeks ago, People reported on Wednesday.
Prior to their June 2016 wedding, the couple briefly separated and postponed their original wedding date, which had been set for May 2015.
But after reuniting and celebrating their wedding the following year, the couple said they had worked through their problems and were happy they had tied the knot.
"Life is full of ups and downs but in the end, you'll end up where you're supposed to be. We are so happy to share with loved ones the wonderful news that we got married!" they said in an interview with Entertainment Tonight in 2016.
"Hard work and God's grace are the foundation of our new life together. With the love and support of our family, we know we can get through anything," they added.
Despite reportedly separating in December, in January Meyer shared am Instagram snap of himself and Palin with their two daughters and Palin's son from a previous relationship, Tripp, 9, captioned: "What matters."
The pair are reportedly no longer following one another on social media sites, while both also appeared to have removed their wedding rings in pictures they shared online in recent weeks, TMZ reported.
News of the couple's separation comes following a turbulent time in the Palin family, with Bristol's brother Track arrested in December after allegedly attacking his father.
Former Alaska governor Sarah Palin called 911 and said her son was " freaking out and was on some type of medication," prompting police to visit the family home and arrest Track on charges of felony burglary, fourth-degree assault and criminal mischief.