'Teen Mom OG' Sneak Peek: Bristol Palin Tells Mom Sarah Palin Her 'Life Is Not Perfect at All'
Bristol Palin may be the daughter of the former Alaska Governor Sarah Palin, but that doesn't mean her life isn't filled with complications. The 27-year-old mother-of-three will share some of the trials and tribulations she faced as a young mother when the new season of Teen Mom OG premieres on MTV.
The network shared the first glimpse of the upcoming season, starring Bristol Palin, during the 2018 MTV Video Music Awards on Monday night. Bristol Palin appeared in the clip talking to her mother, who was running for vice president alongside Senator John McCain in the 2008 presidential election. Bristol Palin discovered she was expecting her first child at just 17 years old.
In the clip, the 27-year-old talks about some of the growing pains she suffered as a teen mom. "My life is not perfect," Bristol Palin said. Sarah Palin, 54, replied, "Amen."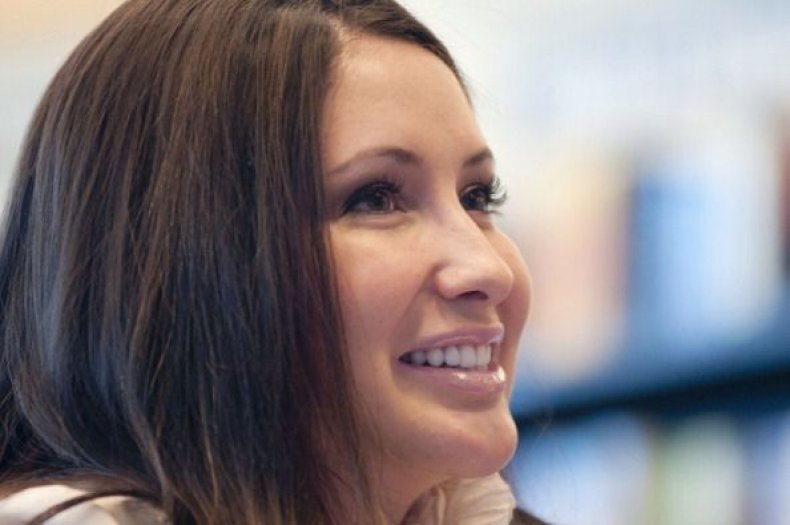 Despite the challenges of being a young mom, Bristol Palin says later in the clip she just wants "to do what's best for my kids."
The Not Afraid of Life author welcomed her son, Tripp Johnston, with ex-fiancé Levi Johnston nine years ago. The former couple was on the road to marriage ahead of their son's birth, but just three weeks after Tripp Johnston arrived they called off their engagement. They got back together briefly in 2010 but broke up for good after just three weeks of reconciliation.
Bristol Palin went on to marry Dakota Meyer in 2016. They share two daughters, Sailor Grace and Atlee Bay. The duo separated in early 2018 and Bristol Palin announced in an Instagram post she was "freshly divorced" on August 1.
Meanwhile, Levi Johnston remarried in 2010 and had two more children with his wife, Sunny Johnston.
Levi and Sunny Johnston are expected to appear on Teen Mom OG, although it's unclear how involved in the series they will be.
Teen Mom OG premieres on MTV on October 1.