Brit Awards Reveals Zaha Hadid-Designed Statues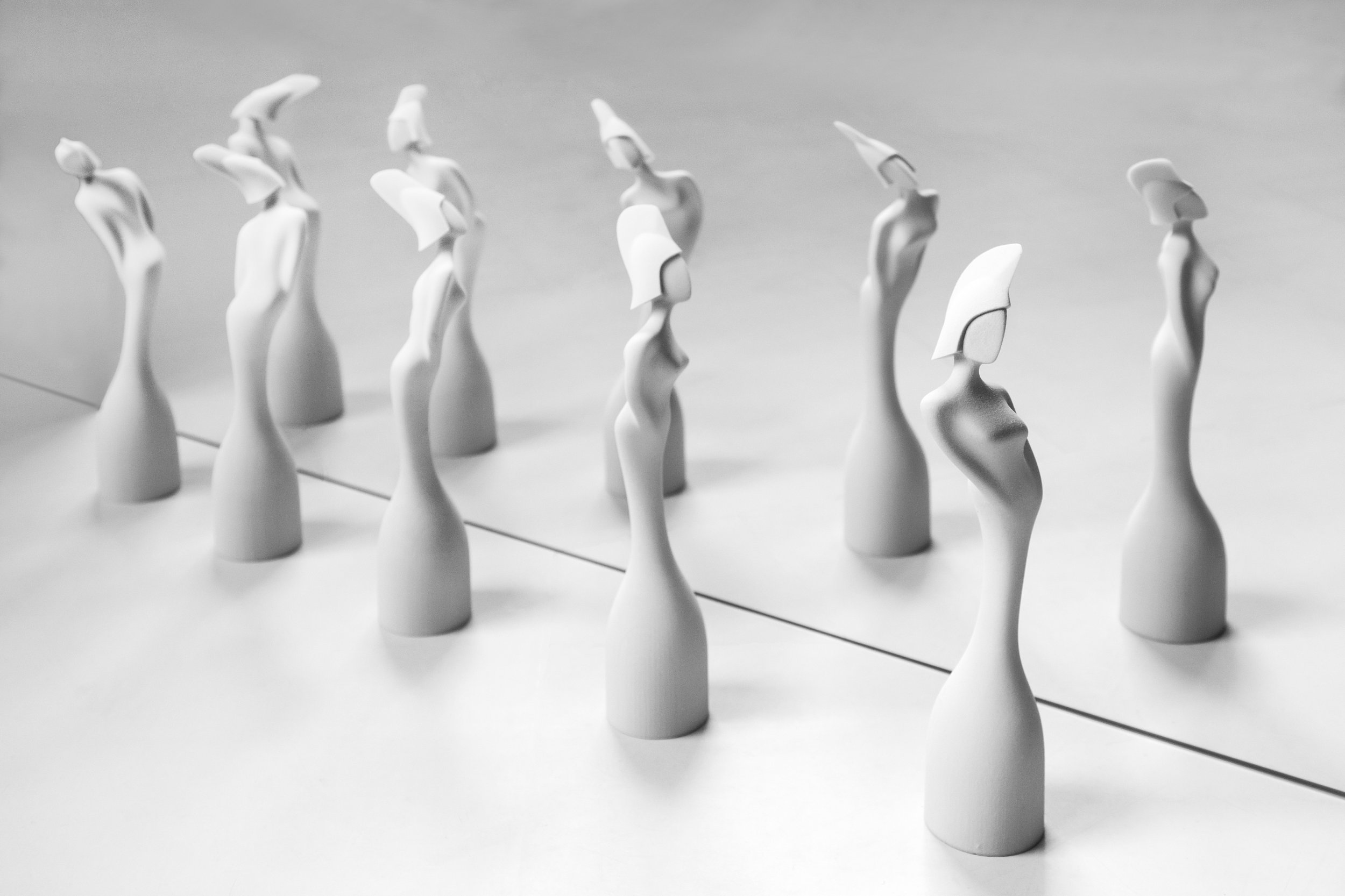 The statues for next year's Brit Awards, one of famed architect Zaha Hadid's final works before her death, were unveiled Thursday.
Hadid, who suffered a heart attack and died at 65 in March, took on the bespoke project for next year's music ceremony—the biggest event in the British recording industry—in January.
The RIBA Stirling Prize winner's company, Zaha Hadid Designs, created five statues which "represents diversity, the family is connected by a wave of transition, they are different yet connected," said the company's director Maha Kutay.
"We are delighted with the finished statues. Like Zaha, they are innovative and original and have gone well beyond our expectations to create something special that will progress the award into the future," added Brit Awards chairman Jason Iley.
Hadid's company completed the vision she set out for the statues before her death in March, said Kutay.
"Zaha was truly excited to be doing this," Kutay explained. "Her vision was, being an architect, to focus our efforts more on the 3D element, as the statue had previously been used as a canvas for artists to paint on for the last few years.
"Our design expresses Zaha's unwavering belief in progress and optimism for the future and a break from the norm.
"The biggest challenge was to create something different within certain guidelines, yet achieving a result recognizable to the public. You have to respect the existing to create something new."
The first of the Hadid-designed awards will be given to the winner of the Brits Critics' Choice award on December 8. The award recognizes the most promising newcomer in the British music industry and has previously been won by the likes of Adele, Florence and the Machine and Sam Smith.
The other awards will be handed out at the Brit Awards ceremony in London on February 22, 2017.