Briton Who Plotted U.S. Soldier Beheading Had Deadly Links to ISIS Cyber Chief in Syria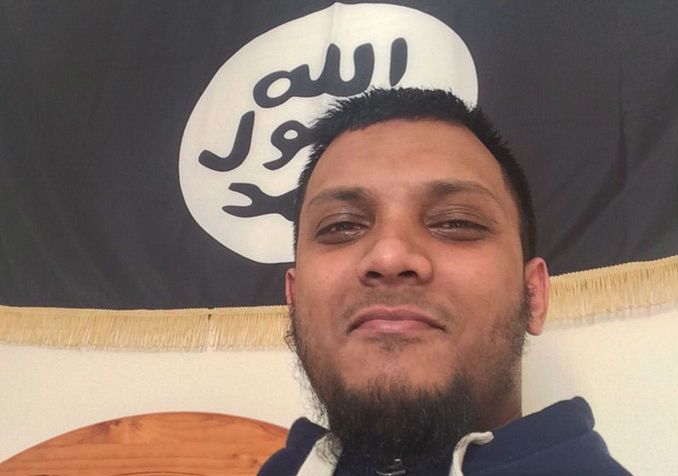 The British extremist convicted on Friday of plotting to behead a U.S. soldier on U.K. soil had close links with the now-dead leader of the Islamic State militant group (ISIS) cyber wing.
Junead Khan, a 25-year-old delivery driver from Luton in south England, faces life in prison after he scouted U.S. air force bases, specifically RAF Lakenheath and RAF Mildenhall in the rural county of Suffolk, as targets to carry out a hit-and-run knife attack.
He had considered leaving Britain to join ISIS's caliphate in Iraq and Syria but decided that he would carry out an atrocity on home soil, prosecutors told Kingston Crown Court. Following Khan's arrest in July 2015, authorities discovered black flags that bear a close resemblance to that of ISIS's infamous insignia at his home and images of him posing in front of them.
Khan's plan shared striking similarities with the attack committed by two radical Islamists in 2013 when they ran over and stabbed to death British soldier Lee Rigby near a military barracks in southeast London.
It has now come to light that Khan shared his plan and desire to emulate Rigby's killing with ISIS's chief hacker and recruiter of British jihadis, Junaid Hussain, in a conversation on the privacy app Surespot.
A U.S. airstrike killed Hussain, from Birmingham, in August 2015 as the U.S.-led coalition battling the militant group sought to take out its key leaders and recruiters. Hussain was believed to be the leader of the militant group's "cyber caliphate" that attempted to spread the group's propaganda and target Western sites. At the time of Hussain's death, British Prime Minister David Cameron described him as being involved in "actively recruiting ISIS sympathizers and seeking to orchestrate specific and barbaric attacks" in Western nations.
"When I saw these U.S. soldiers on the road, it just looked simple, but I had nothing on me or would've got into an accident with them and made them get out of the car," Khan wrote to Hussain.
The ISIS hacker replied: "That's what the brother done with Lee Rigby."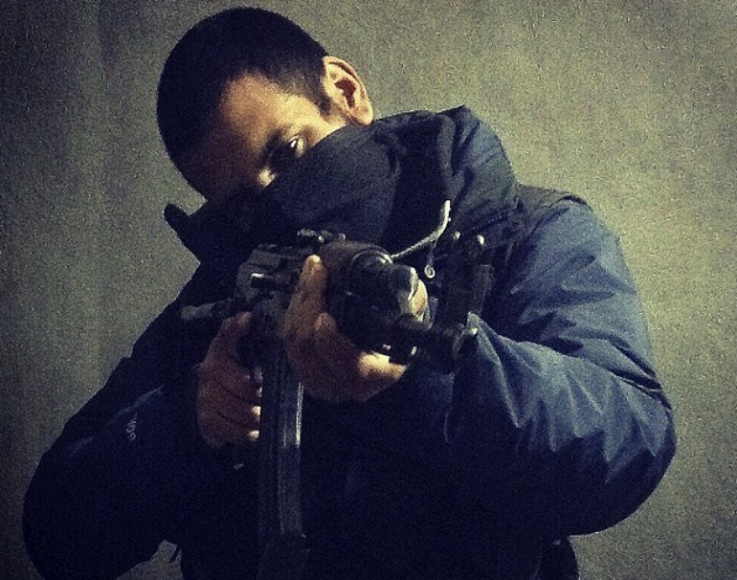 Khan then wrote: "Yes brother Mujahid style, accident and then attack," in reference to one of Rigby's killers Michael Adebolajo.
Hussain proceeded to suggest that as a backup for the plan, Khan prepare a bomb in case he failed in his task of killing a soldier. He said it would be "best to have at least pipe bombs or pressure cooker bomb in a backpack incase something happens, so u can do isthishadi bomb (suicide bomb) incase they try to arrest u."
Authorities found a computer bomb manual, uploaded by Hussain, downloaded to Khan's computer and also searches for a large combat knife on the retail site Amazon. They also discovered two stolen flags, one British and one American, that he had planned to burn at the scene of the attack.
Before his death, Hussain threatened, and had involvement in inspiring attacks against, the West. In May 2015, when two gunmen opened fire at a Prophet Mohammed cartoon competition in Garland, Texas, Hussain tweeted congratulations to his "Muslim brothers" minutes after the attack. He had been in contact with one of the gunmen before the shooting on Twitter. He had also previously warned in a tweet from Syria that "one day the flag of tawheed (oneness to Allah) will fly over 10 Downing Street and the White House."
On Friday, the court also convicted Khan's uncle Shazib Khan, 23, of preparing to join ISIS in Syria. Both men had denied preparing any acts of extremism.
Briton Who Plotted U.S. Soldier Beheading Had Deadly Links to ISIS Cyber Chief in Syria | World