Britain to Begin Ebola Screenings at Airports and Eurostar Terminals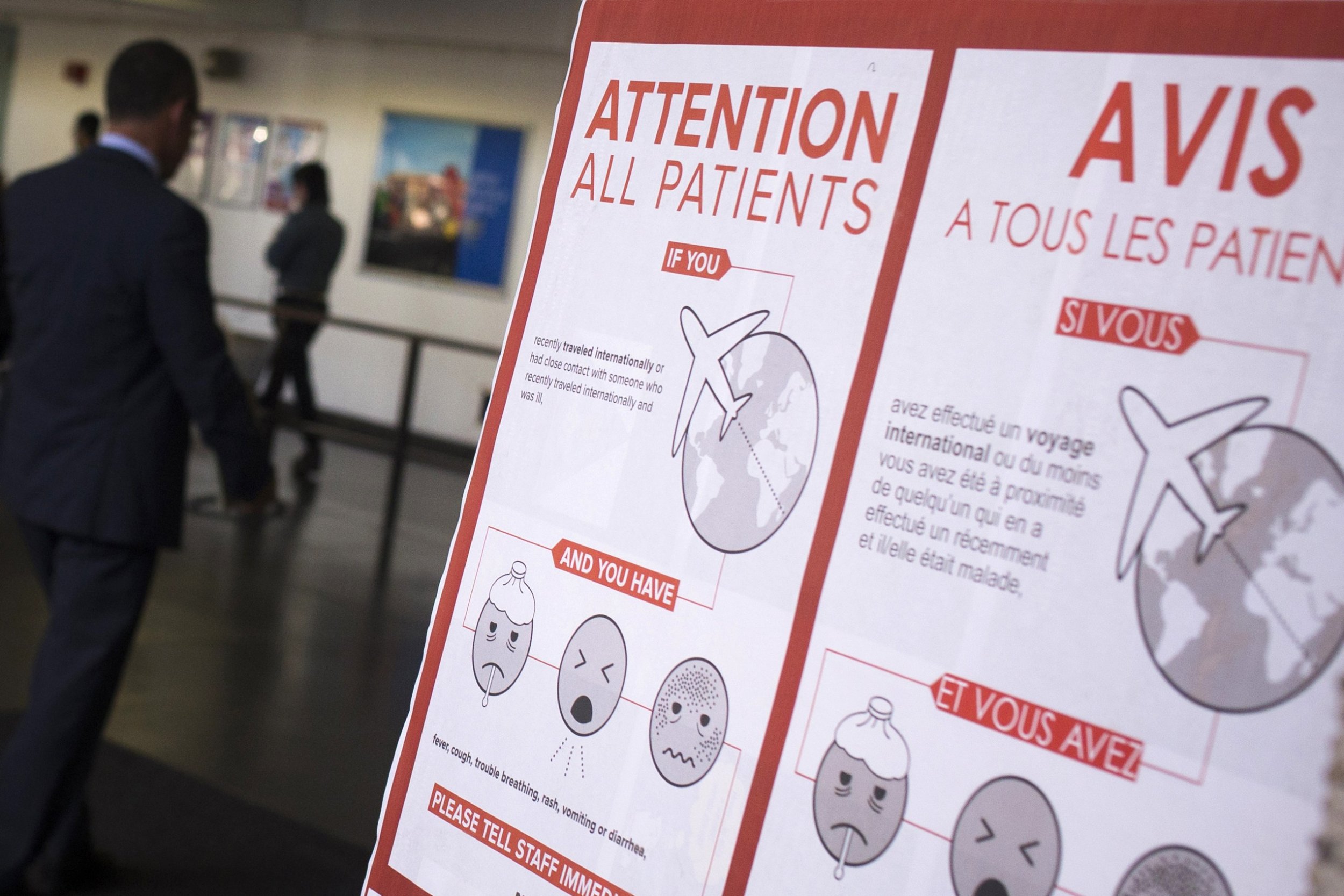 The UK government has announced that it will begin "enhanced screening" for Ebola at major transport hubs, amidst growing fears of a European outbreak.
In a statement this afternoon, Downing Street said that "enhanced screening" for Ebola will be implemented at Britain's two largest airports - Heathrow and Gatwick, and at Eurostar terminals.
According to the statement, the checks will apply to those arriving from Liberia, Sierra Leone or Guinea and will involve "assessing passengers' recent travel history, who they have been in contact with and onward travel arrangements."
The government said that the decision had been taken on the advice of Britain's Chief Medical Officer, and "not media pressure."
The move comes after Spanish nurse Teresa Romero became the first person to contract the deadly disease, which has so far killed almost 4000 people in West Africa, on European soil. Ms Romero had been part of the team treating Manuel Garcia Viejo, a Spanish missionary who was repatriated to Madrid for medical care after contracting Ebola in Sierra Leone.
Britain has stepped up its Ebola response in recent days. On Wednesday David Cameron pledged to deploy 750 Ministry of Defence personnel to help with the establishment of Ebola Treatment Centres in Sierra Leone, after chairing a Cobra committee discussing the ongoing epidemic.
The UK Foreign Office is currently thought to be investigating reports that a British man suspected of contracting Ebola has died in Macedonia.