Britain, Belgium and Denmark to Join Coalition Against ISIS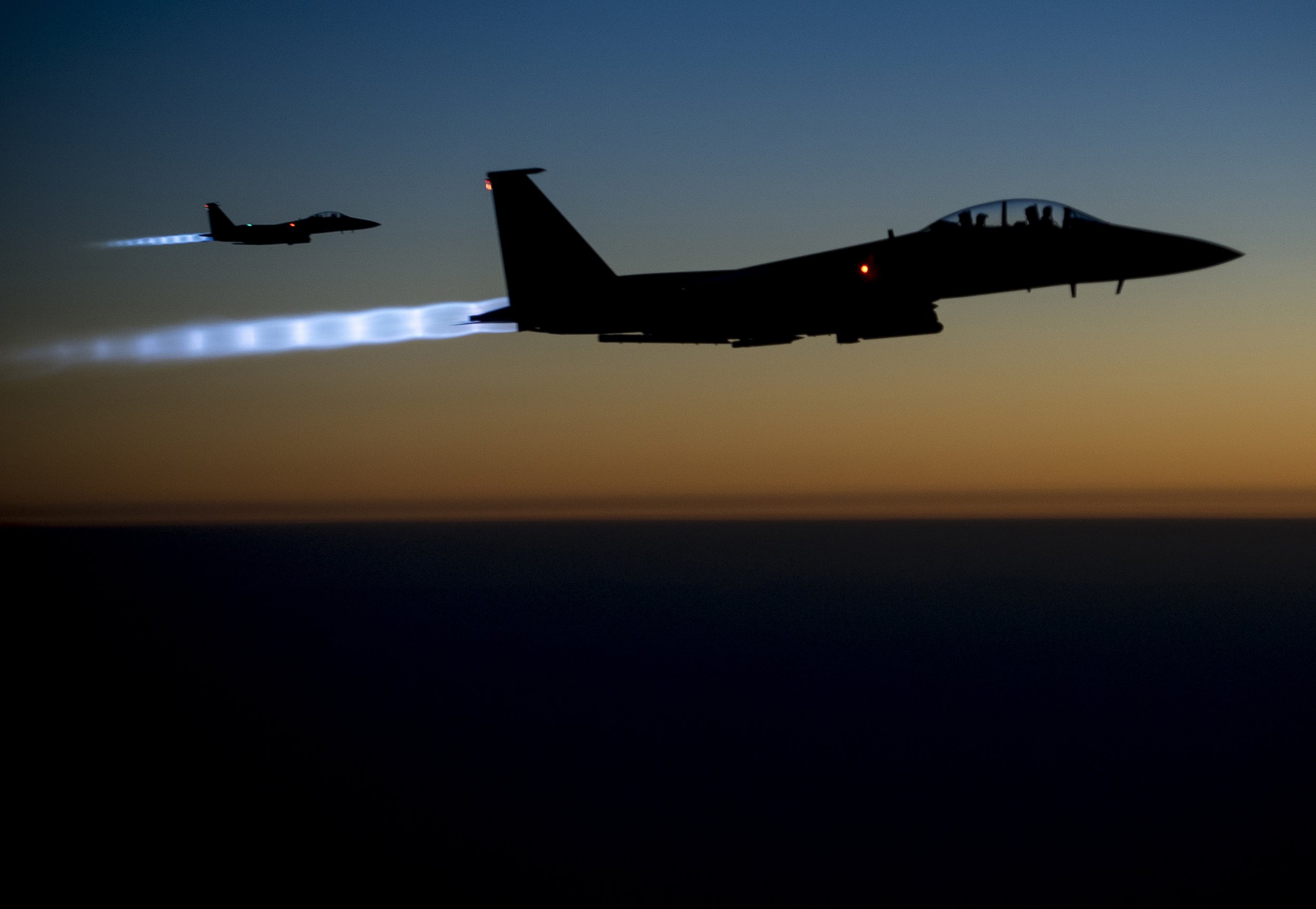 Three European nations committed to joining the global fight against the Islamic State, the militant group commonly known as ISIS, on Friday. Early in the day, Denmark and Belgium pledged to aid the United States in carrying out airstrikes in Iraq and outlined their plans to deploy fighter jets against the extremist group. Later in the afternoon, British lawmakers voted 524-43 in favor of launching airstrikes in Iraq.
"We must fight against torture, against decapitations, so it's time to act," said Veli Yuksel, a Belgian lawmaker, in a press conference. Belgium approved the motion to deploy six fighter jets in Iraq and aid in the airstrikes in a 114-2 vote. In May, a veteran Islamic militant from Syria shot and killed four people at a Jewish museum in Brussels.
Earlier on Friday, British Prime Minister David Cameron implored a skeptical House of Commons to consider involvement. Cameron's impassioned speech included visceral descriptions about ISIS's penchant for beheadings and likened the group's goals to something from the "Dark Ages."
"This international operation is about protecting our people, too, and protecting the streets of Britain should not be a task that we are prepared to entirely subcontract to other air forces of other countries," Cameron said.
Danish Prime Minister Helle Thorning-Schmidt announced that Denmark will be deploying 250 pilots and staff, three reserve jets and four planes to combat ISIS in Iraq, according to an Associated Press report. "No one should be ducking in this case. Everyone should contribute," Thorning-Schmidt said at a press conference. The motion still needs to be taken to the Danish Parliament for a vote, although it's believed to be a formality. The date for the vote is still being determined.
A Danish-Turkish militant who fought with ISIS in Syria, OA, told Danish newspaper Politiken earlier in September that Denmark was "high up on [ISIS's] list of targets, believe me." PET, the Danish security and intelligence service, released a report revealing that 15 of 100 Danes who have traveled to fight as ISIS militants have been killed in Syria.
ISIS "is a terrible organization that Denmark will take part in fighting," Thorning-Schmidt said. She confirmed that the seven F-16 fighter planes will be targeting the militants in Iraq, not in Syria. The British and Belgian motions also don't address taking action in Syria. Unlike Iraq, the Syrian government has not asked outsiders for help.