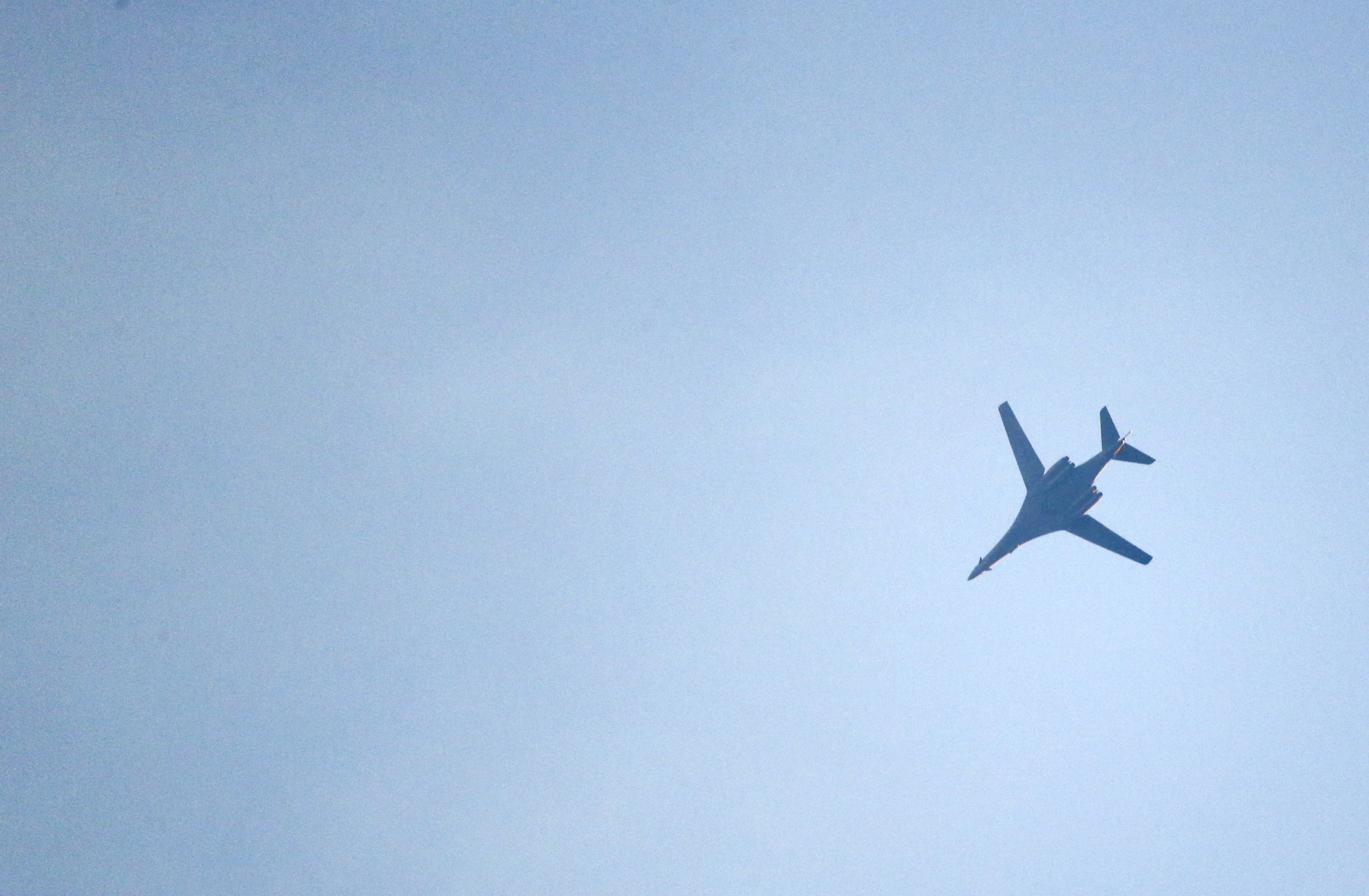 British fighters jets have bombed a former palace built by Iraqi dictator Saddam Hussein and now used by the Islamic State militant group (ISIS) as a training center for foreign fighters.
In footage released to Newsweek by the U.K. Ministry of Defense, British jets can be seen conducting strikes on the complex situated near the Tigris River in Mosul.
Two RAF Tornados dropped 900 kilogram bombs on the headquarters Monday. The complex served as a training center, as well as outhouses used for "repression," according to the ministry.
The British strikes were part of a wider multinational task force, striking the headquarters building and then a security center. It used to be a palace for Saddam Hussein, who built dozens across the country during his tenure before he was killed in 2006.
British Defense Secretary Michael Fallon said after the strikes: "Daesh [ISIS] has been losing followers and territory for months, and emphatic strikes like this show that we and the coalition will not waver."
ISIS has controlled Mosul, Iraq's second-biggest city, since June 2014 after its fighters launched a lightning offensive that forced the Iraqi security services protecting the city to flee their posts.
As the U.S.-led coalition supports successes against ISIS across Iraq and Syria—in Ramadi, Fallujah and Kobane, for example—it has now set its sights on Mosul. The city serves as ISIS's grand prize and is where ISIS leader Abu Bakr al-Baghdadi delivered his speech.
It is also believed to be the location of the last remaining British ISIS hostage, John Cantlie, after he appeared on ISIS propaganda videos speaking from the city.