Britain Cannot Open Further Before COVID-19 Vaccine, Medical Expert Says
Britain's Prime Minister Boris Johnson has postponed further easing of lockdown measures as COVID-19 cases in England show signs they are increasing.
The prevalence of coronavirus has moved from one in 1,800 to one in 1,500 in England, with a number of areas in northern England being placed under partial lockdowns because of an increase in cases.
England had planned to reopen venues like bowling alleys, casinos and skating rinks on August 1 but now they will remain closed until at least August 15.
Professor Chris Whitty, chief medical officer (CMO) for England, who was in the press conference with Johnson, said that England had reached the limit of what can be opened up safely and any further opening of businesses or further moves towards "life as usual" would come at a cost.
"If you do too much in terms of opening up, the virus will come back," Prof Whitty said in a press conference. "Obviously if we do too little, big impacts on society, big impacts in terms of increasing the effects of unemployment and all the things that go with that.
"It's a very difficult balancing act. I think what we're seeing from the data from the ONS (Office for National Statistics) and other data is that we have probably reached near the limits or the limits of what we can do in terms of opening up society.
"What that means, potentially, if we wish to do more things in the future, we may have to do less of some other things. And these will be difficult trade-offs, some of which will be decisions of government and some of which are for all of us as citizens to do.
"We have to be realistic about this—the idea that we can open up everything and keep the virus under control is clearly wrong. And what we're seeing is that we are at the outer edge of what we can do and therefore choices will need to be made.
"But people are very clear that schools are an absolute priority for the welfare of children."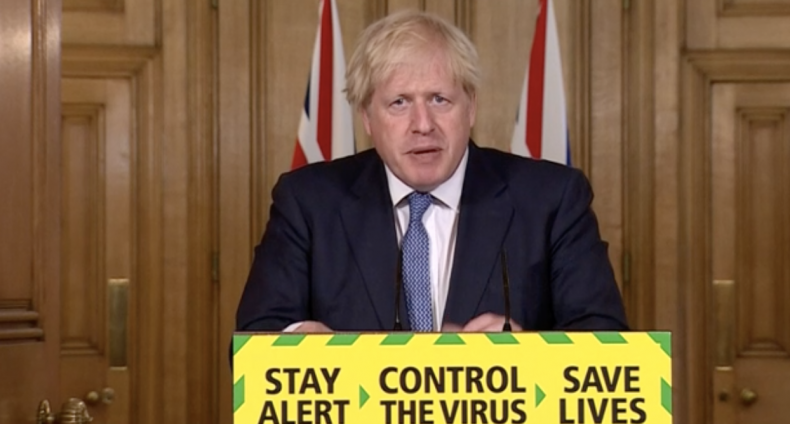 Opposition politicians agreed with the decision to postpone lockdown but said that communication was "poor" and people should have been given more time to prepare.
"Two weeks ago, Boris Johnson was suggesting it could all be over by Christmas and I think many people thought there would be a kind of lull in this virus across the summer," Jonathan Ashworth, shadow health secretary, told Times Radio.
"Of course, it comes off the back of the devastating news yesterday that we've now had the highest death rate in Europe confirmed."