Britain to Train 'Moderate' Syrian Opposition Fighters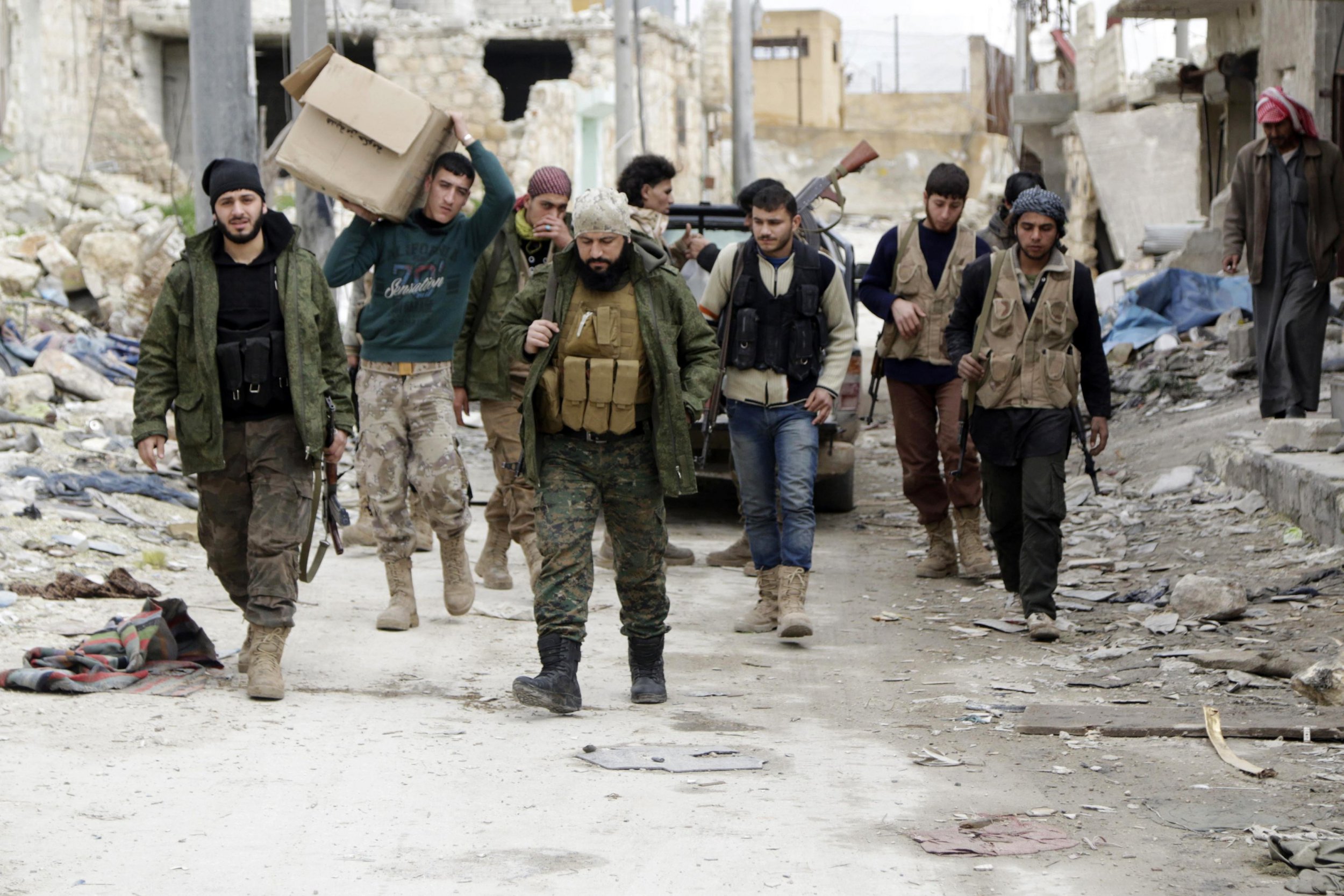 Britain is to enter the Syrian civil war by sending a number of military personnel in order to train "Syrian moderate opposition forces", British defence secretary Michael Fallon has confirmed.
London is to dispatch approximately 75 military trainers who will join America and Turkey in the U.S. led-programme which was announced last month, training moderate Syrians battling both president Bashar al-Assad and the terror group ISIS.
"ISIL must be defeated in both Iraq and Syria. However, defeating ISIL ultimately lies with local forces and we are helping to create effective ground forces in Syria, as well as in Iraq, so they can take the fight to ISIL," Fallon said in a statement.
In response to Fallon's announcement, Syrian state news agency SANA said that the deployment of trainers and arms demonstrated London's "commitment to supporting terrorism in Syria" and that it was "following in the footsteps of Washington" in the support of rebel groups fighting in the four-year conflict.
The rebels who are trained will be vetted before they are given any weapons. The programme is believed to begin in a few weeks and Britain hopes that thousands of rebels will be trained in the program which will last for three years.
Last month, after several months of negotiations, the U.S. embassy in Ankara confirmed that both the U.S. and Turkey would train and equip rebels at a base in the city of Kirsehir, south east of the capital.
The embassy added that the rebels would be vetted using information from government databases and the intelligence of regional powers. The U.S. has already screened approximately 1,200 Syrian rebels with the aim of training them to fight against ISIS in northern Syria, Pentagon press secretary Rear Admiral John Kirby revealed after the announcement.
"We're working our way through the screening process now. Again, that we've initially identified this 1,200, that screening process for those 1,200 is still ongoing," he said. "We're going to be very deliberate about this. And it's going to be individual by individual. And so, that's going to take some time."
The Syrian civil war has left the country's population reduced by 15%, more than 3.3m Syrian nationals have fled the country as refugees while almost 6% of the population (250,000) have been killed in the last four years and 840,000 have been injured. This week, the United Nations refugee agency revealed that, in 2014, Syrians filed 150,000 applications for asylum.
A U.S.-led coalition has launched airstrikes on ISIS positions in Syria but the international community has not directly intervened to tackle Assad's regime after votes in the U.S. and Britain for military action lost in 2013.