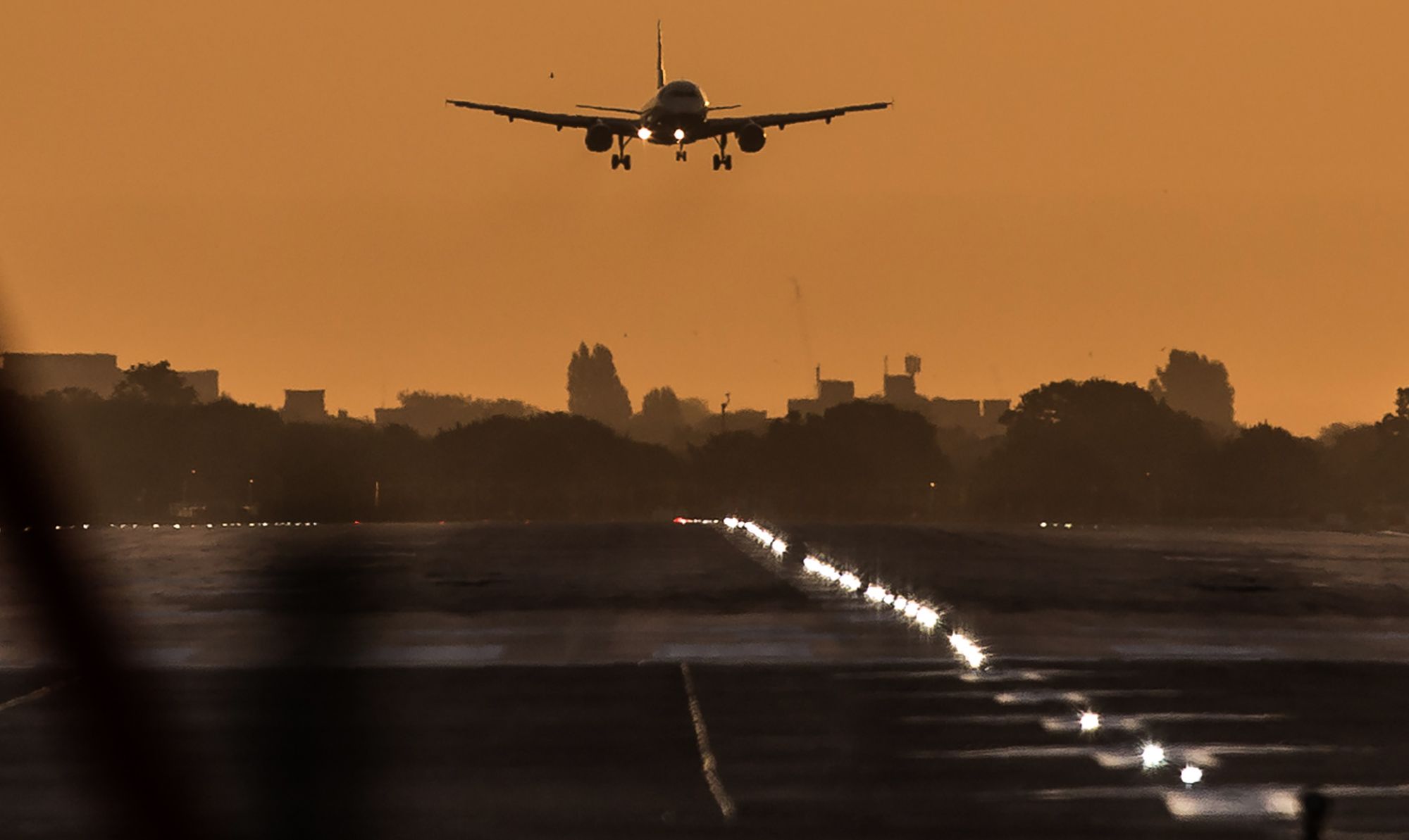 Updated | Britain has banned laptops and electronic devices larger than a cellphone on direct flights from six Muslim-majority countries, following a similar U.S. order, it was announced Tuesday.
The U.K. government said that new security measures will affect direct flights from Turkey, Lebanon, Jordan, Egypt, Tunisia and Saudi Arabia.
It said that passengers on flights from these countries would not be allowed to take phones, laptops or tablets larger than a normal-sized cellphone in the cabin of the plane. The devices will have to be placed into the hold luggage and checked-in before boarding.
The airlines affected include both U.K. and foreign airlines, in divergence with the U.S. order, which targeted only foreign airliners. The British airlines are: British Airways, EasyJet, Jet2.com, Monarch, Thomas Cook and Thomson; the foreign airlines are: Turkish Airlines, Pegasus Airways, Atlas-Global Airlines, Middle East Airlines, EgyptAir, Royal Jordanian, Tunis Air and Saudia.
"The safety and security of the traveling public is our highest priority," a government spokesman said. "That is why we keep our aviation security under constant review and put in place measures we believe are necessary, effective and proportionate. Airlines affected are being informed of the new requirements."
It comes after the U.S. implemented new security measures on flights from 10 airports from eight Muslim-majority countries, affecting more than 50 daily services from the Middle East and North Africa.
"We have been in close touch with the Americans to fully understand their position," the U.K. government spokesman added.
Read more: 10 airports will stop travelers from carrying most electronics on U.S.-bound flights
Airline staff will not be included in the U.S. ban, which took effect from 3 a.m. EDT Tuesday and must be adhered to within 96 hours. The U.K. announcement did not specify whether personnel will or will not be included.
A spokesman said the decision came after Prime Minister Theresa May chaired several aviation safety meetings in recent weeks, indicating that Tuesday's measures were not a snap reaction to the U.S. ban.
"The additional security measures may cause some disruption for passengers and flights, and we understand the frustration that will cause, but our top priority will always be to maintain the safety of British nationals," the government spokesman added.
The U.S. Department of Homeland Security said its ban would affect certain airlines flying to the United States from airports in Amman, Jordan; Cairo; Istanbul; Jeddah and Riyadh in Saudi Arabia; Kuwait City; Casablanca, Morocco; Doha, Qatar; and Dubai and Abu Dhabi in the United Arab Emirates. The airlines affected are all foreign aviation companies—Royal Jordanian, EgyptAir, Turkish Airlines, Saudi Arabian Airlines, Kuwait Airways, Royal Air Maroc, Qatar Airways, Emirates and Etihad Airways. U.S. airlines are not included in the ban.
U.S. officials said they acted decision because of the possibility that extremists could target U.S.-bound airliners with explosive devices using manipulated electronic models, such as tablet computers, laptops and cameras. Authorities said the decision was not taken in reaction to a specific threat but the ongoing interest of extremist groups in targeting Western aviation.
On Christmas Day 2009, Umar Farouk Abdulmutallab, an Al-Qaeda member in the Arabian Peninsula operative, attempted to detonate an underwear bomb device on Northwest Airlines Flight 253 as it approached Detroit. He instead set himself on fire. The flight had 279 passengers on board and, if successful, would have been the deadliest aviation disaster in U.S. history, apart from 9/11.
Laptops have caused Western security services concern because of the threat to international flights. In February 2016, a suspected suicide bomber blew a hole in the side of a passenger plane as it traveled from the Somali capital, Mogadishu, to Djibouti. CCTV footage showed the suspect handed a laptop before boarding the plane. Authorities transfered the passengers from Turkish Airlines to Daallo Airlines before the flight took-off.
Turkey has criticized the U.S. ban, with the country's Transport Minister Ahmet Arslan calling for a reversal of the decision Tuesday. "We particularly emphasize how this will not benefit the passenger and that reverse steps or a softening should be adopted," he told reporters. The country is yet to respond to the U.K.'s decision to include the country in its new security measures.
This article has been updated to include the details of the U.K. ban.