Will a Brexit Leave Millions of Migrants Behind?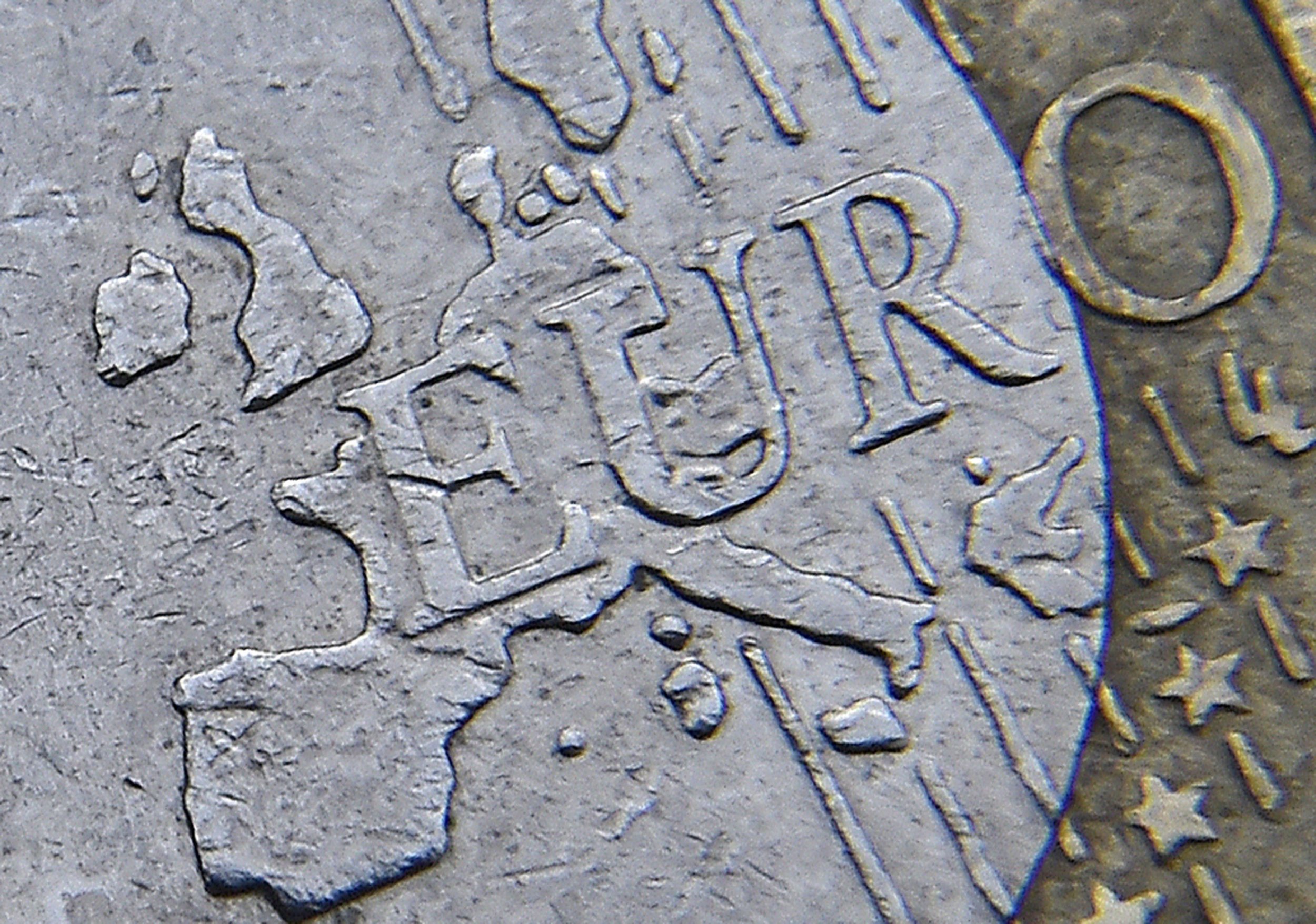 Updated | Alfio Emanuele Fresta, a 21-year-old student at England's University of York, came to the U.K. from Sicily in 2013, hoping to build a life in a country he thought of as welcoming, diverse and filled with opportunities in his chosen discipline: computer science. "I wasn't aware of a referendum. I wasn't aware of the possibility of a referendum," he says. "From what I knew at the time, EU nationals were treated equally everywhere in the EU, equally to British citizens in Britain. I quickly found out that this isn't always the case."
As Britain prepares for a referendum on its membership in the European Union scheduled for June 23, Fresta is one of about 3 million EU migrants living in the U.K. At present, the EU's freedom of movement rules ensure his right to remain in the U.K., as well as his right to a student loan to pay tuition fees. But nobody is entirely sure what will happen to him if Britain votes to leave. Unable to vote in the poll—Parliament in 2015 decided to restrict that right to British citizens, U.K. residents from the Commonwealth and a select few other nationalities—he can only watch as the people whose country he shares make the decision for him.
Even if Britain opts out, it's possible that not much will change for people like Fresta. But whatever happens, the referendum could do lasting damage to Britain's reputation across Europe as an open, tolerant place. "At the moment, what you see in Italian newspapers is 'Britain is hoping to get the Italians out of the country,'" says Fresta.
If Britain votes to leave the EU, Prime Minister David Cameron has said he will immediately trigger Article 50 of the Treaty of Lisbon, which formally announces a member state's desire to depart and begins a two-year negotiation process on its future dealings with the bloc. Some who favor pulling out say Cameron might not need to use this mechanism right away, but regardless, if Britain leaves, it will look to reshape its trade agreements with the EU.
There the certainty ends. Britain's future depends on what those in power at the time want and can get in negotiations. At present, the U.K. has full access to the so-called EU "single market," an area comprising 28 member states and some others that is treated for trade purposes as one territory. Does Britain want to keep that access? If not, who will it trade with and on what terms? There are myriad possible permutations. The complete lack of certainty—on just about any significant point—means that the shape of U.K. immigration policy and the fate of people like Fresta hang in the balance.
It is unlikely, under most scenarios, that the majority of EU migrants living and working in Britain would have to immediately pack their bags and leave. Steve Peers, professor of law at the University of Essex, says there is "a general international law principle" that rights granted to those migrants who have already moved ought to be protected. In any case, he adds, the British government would want to secure a decent deal for its citizens living in the EU (a recent U.K. government estimate says they could number about 2.2 million). But the details of what would be protected in such an arrangement are uncertain.
One question mark is whether EU citizens who arrived less than five years ago would be as secure as their more established countrymen. After five years in the U.K., EU migrants can apply for a right to "permanent residence," a concept in EU law, and they may also qualify for "indefinite leave to remain," which is enshrined in U.K. law. Those who have secured the latter, which is trickier and more expensive to obtain, would be unaffected by a British exit, says Charlotte O'Brien, a senior lecturer at York Law School, because they are protected under British law. Those with the former, says Peers, could well be covered by a U.K.-EU deal.
But what about those who haven't been in the country that long? "The position of [those in the U.K. for] less than five years is weaker, and [they] might not be fully covered, or you might be frozen in your current situation," says Peers. Fresta, who has been in the U.K. for only three years, says he knows many EU nationals in Britain who might not otherwise have come there if they had known about the referendum. He also is worried about his Italian girlfriend. She lives with him in Britain, but if the U.K. leaves and it means her teenage sister can't join her when she grows up, Fresta's girlfriend may move to a country where she can be with her sibling.
Then there's the issue of access to health care and welfare benefits. "I think EU nationals would be quite right to be concerned," O'Brien says, "about their right to equal treatment." She gives the example of Switzerland, where access to social assistance benefits—which in the U.K. includes top-ups on rent and possibly the government's forthcoming scheme to simplify welfare by rolling several different benefits into one—are limited for EU nationals, and these people are also required by law to get private health care.
There are also questions regarding the treatment of EU migrants' children. If Britain leaves, could those children expect to be treated the same as their parents, who under freedom of movement rules have enjoyed the right to work, study and claim some benefits, similar (albeit reduced) to those British citizens hold? Could those born before the referendum expect to keep all their entitlements when they turn 18? Unlike in the U.S., not everyone born in the U.K. is a British citizen. "You could be in a situation," says O'Brien, "18 years down the line, where you still had those rights that had been negotiated as part of a transition but that your child turned 18 and suddenly lost those rights." For example, access to a government-backed loan to pay university course fees for children of EU migrants could be in doubt, says Peers.
Justyna Makowska, 31, who arrived in the U.K. from Poland in 2010 and works in a supermarket, has two young children. She supports Cameron's drive to make it harder for EU citizens to claim benefits in Britain." My mum always worked," she says. "No one is just going to give you money just like that." She raises her children to have the same attitude. "We're not living in paradise, where money comes [out] of [the] sky." But far in the future as it may be, she likes the idea of them going to university in Britain too: "I want them to have [an] education, and I want them to work," she says. If they did lose access to tuition fees, "it would definitely make a difference."
Two of Britain's major campaigns for a "leave" vote in the referendum, Leave.EU and Vote Leave, are dismissive of questions about the rights of EU migrants. "Nothing would change," Robert Oxley, a spokesman for Vote Leave, tells Newsweek. But neither group will be at the negotiating table in the event of an exit, and both have an interest in playing down the risks of departure. The government is not forthcoming on the issue. Britain's Home Office declined Newsweek's request for an interview with Immigration Minister James Brokenshire.
In the absence of firm answers, many EU citizens are watching the debate with a sense of unease and powerlessness. Paul Varga, an Austrian who came to Britain in 2012 and now runs Playbrush, a tech startup based in London that employs 10 people, is frustrated that he won't be able to have a say: "I can vote for the London mayor, so why can't I vote for this question, which really affects me personally, and my business, and my British employees?" he asks.
Part of the great European dream was to create a society where one's birth country mattered less than the place one chose to make a life. As the novelist Umberto Eco put it in a 2011 paean to the Erasmus University exchange program, "I call it a sexual revolution: A young Catalan man meets a Flemish girl. They fall in love, they get married, and they become European, as do their children." By drawing attention to differences that didn't merit such notice before, the EU referendum might be driving a wedge between Britain's native-born population and their EU national neighbors that a "remain" vote won't necessarily remove.
This article originally incorrectly stated that there are approximately four million Britons living abroad in the EU. A U.K. government estimate puts this figure at about 2.2 million.