Britain Open to Paying for EU Programs Post-Brexit: Boris Johnson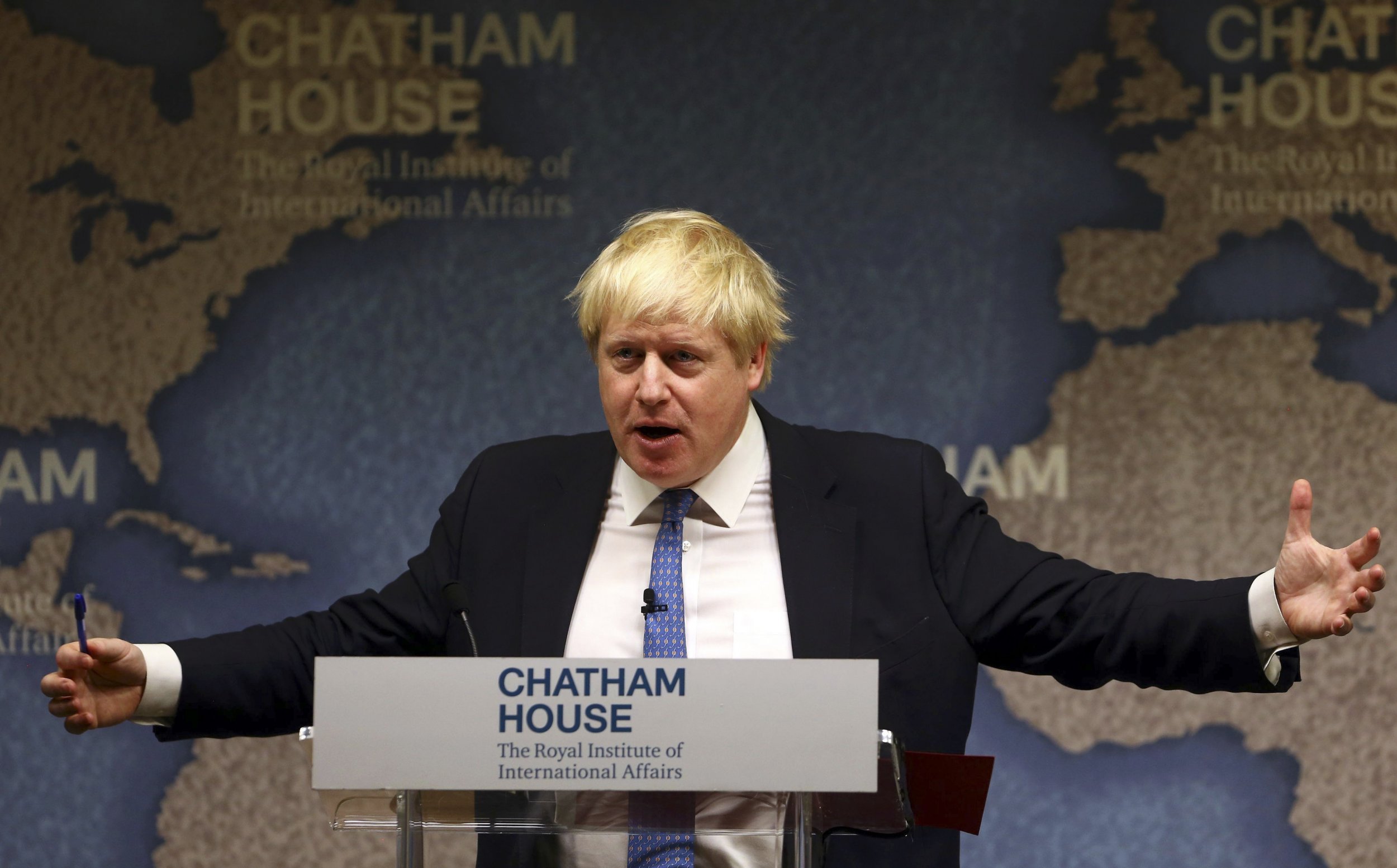 Britain could pay into some EU programs after Brexit but the government will take back control of its own money and will no longer spend large amounts in Brussels, Foreign Minister Boris Johnson said on Sunday.
Businesses, investors and opposition lawmakers are clamoring for clarity on the government's negotiating position before it triggers the formal exit procedure from the European Union by the end of March.
Last week, Brexit minister David Davis said Britain could pay into the EU budget to get access to the bloc's single market of 500 million customers, easing fears that the government is heading for a "hard Brexit" involving a clean break with the bloc.
But Johnson, speaking on the BBC's Andrew Marr television program, declined to confirm whether that was a priority for the government, saying ministers were considering several options.
"I've always thought that there were aspects of EU cooperation...where actually...to be part of that in the future might be a good idea, certainly would be a good idea if it involved paying in," Johnson said, referring to the Erasmus student exchange program and Horizon program for research.
"(Paying in for single market access) is obviously something that David Davis is considering. That doesn't mean that a decision has been taken.
"The crucial thing to understand is very large sums of money will be coming back to this country which ... could be spent on priorities like the NHS (national health service)," said Johnson, who campaigned for Britain to leave the EU on a "battle bus" that had written on its side: "We send the EU £350 million a week, let's fund out NHS instead."
Johnson has been criticized for saying the health service could benefit to such a large extent and since then has found some of his comments made during the campaign have come back to haunt him.
Several EU officials have questioned whether they can trust him, and some opposition lawmakers have accused him of putting one of the most complicated negotiations since World War II in jeopardy by making unscripted comments.
Brexit spokesman for the opposition Labour Party, Keir Starmer, called on the government to offer parliament more clarity on its plans.
"The government must put its basic plan before parliament so we can discuss it, at the moment...we are all going through trying to find fragments of evidence as to what approach they are going to take," Starmer said. "There are two very different versions of our future. One is an isolated hard Brexit, the other is a collaborative, cooperative Brexit. That's the one the Labour Party has to fight for."
But Johnson said the government was being clear in its aims and said from his experience, officials he had met appreciated his honesty.
"Seriously, what I find is that people do appreciate frankness and they do appreciate people saying what they think as much as possible," he said.
"What I have genuinely found in the last few months is that the mood amongst our European friends ... has really changed and they are starting to see the positive possibilities."