Why Are 22,000 People Desperately Tracking This British Politician's U.K.-Bound Flight?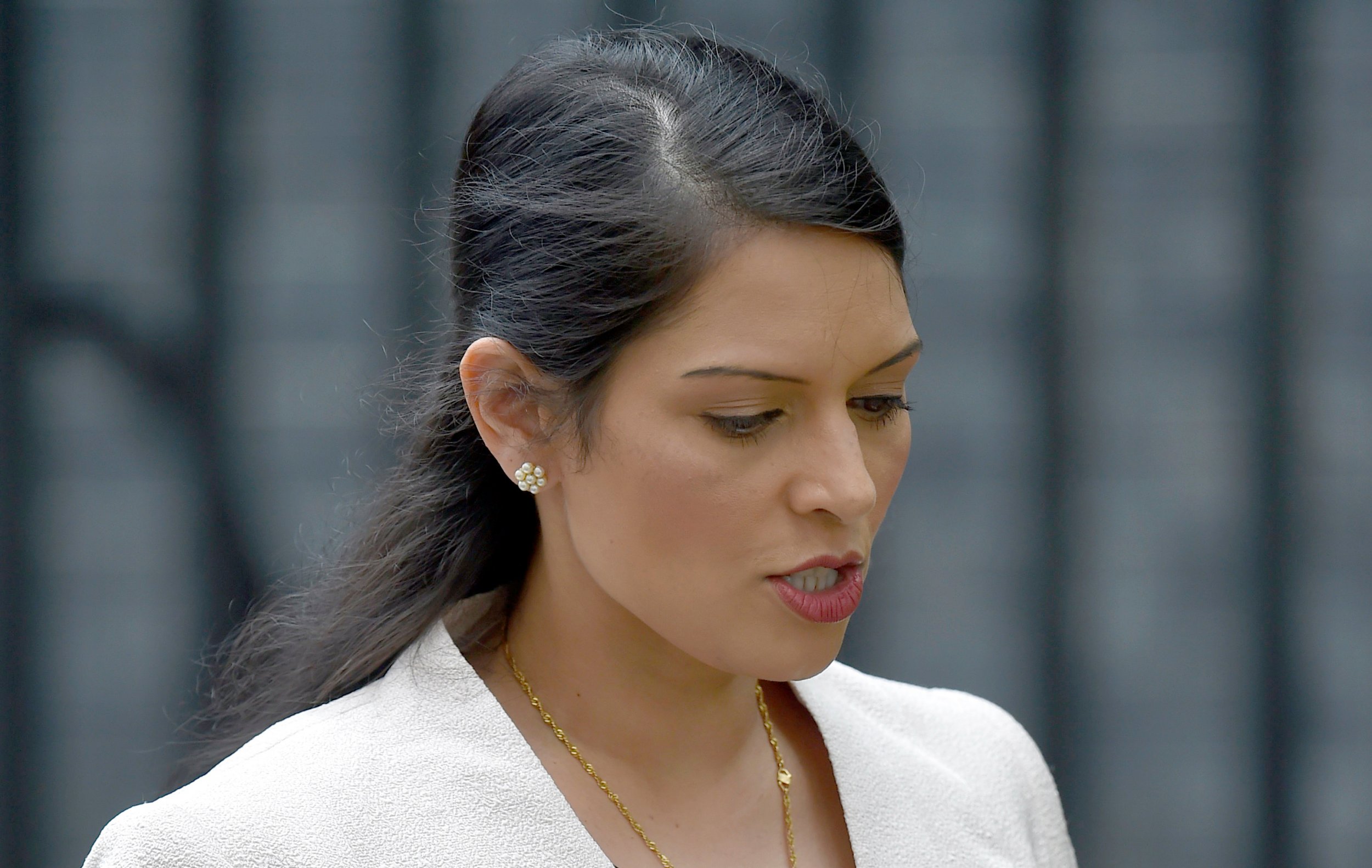 British politics can be dreary nowadays: The ceaseless slog of Brexit negotiations and the tired state of Theresa May's embattled government make for an endless parade of doom-laden headlines.
That might explain why 22,000 British politicos embarked on a temporary flight of fancy Wednesday afternoon as they sat glued to their screens, tracking a fateful flight carrying a government minister from Nairobi, Kenya, to London.
The passenger in question was Priti Patel, the U.K.'s international development secretary, who has become embroiled in an ever-deepening scandal in recent days.
On November 3, it first emerged that Patel had held a series of previously undeclared meetings with senior Israeli politicians and other leading figures in Israel, accompanied by a pro-Israel lobbyist, during a trip she described as a family holiday.
But that wasn't all. It later emerged that figures Patel had met included Israeli Prime Minister Benjamin Netanyahu and that she had not informed the U.K. Foreign Office in advance of the trip, that the British prime minister had not known about the meetings, and that Patel had explored the possibility of giving British aid funding to Israeli military humanitarian projects.
Finally, reports of two further meetings emerged, beyond the ones Patel had been forced to disclose already. (Theresa May's office denies a Jewish Chronicle report that it knew about these.)
The upshot is that on Wednesday, Patel had to cut short a trip to Africa and fly back from Kenya.
And then people worked out what plane she was on.
And then it turned into a very good day for a flight-tracking app called Flightradar24, which claims 22,000 people were tracking the flight at one point.
For American readers, it's been compared to O.J. Simpson's infamous 1994 televised police chase around Los Angeles.
The FlightRadar platform offers a range of viewing styles for maximum drama.
It does make you wonder whether she was blissfully unaware or somehow keeping tabs.
Now, she's just got to get through arrivals.