Britain Reacts to the London Attack as It Knows Best—With Sarcasm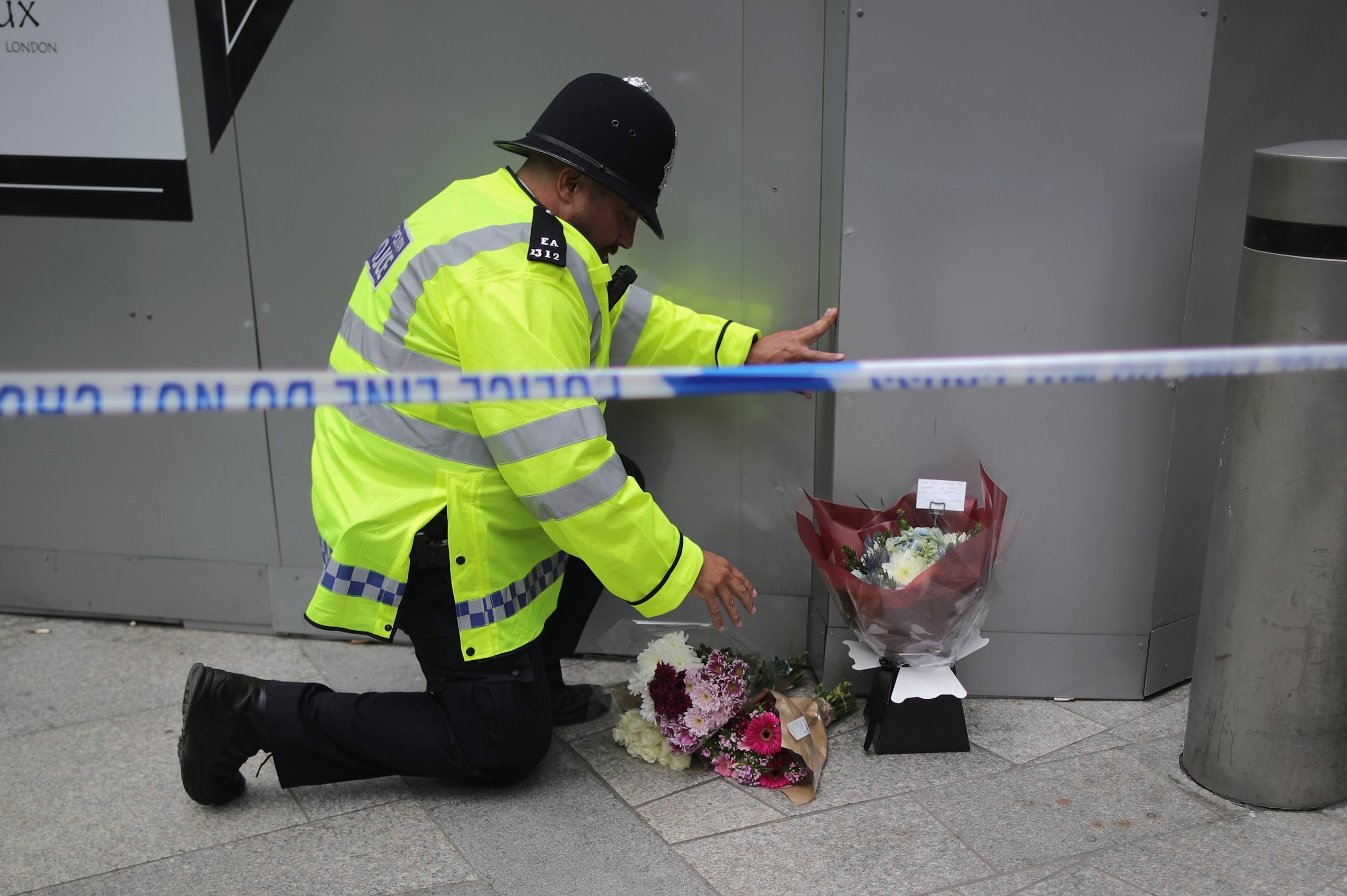 Britain woke up on Sunday to news of a third attack in as many months, with seven people left dead and dozens injured in a vehicle and knife assault by three men on and around London Bridge overnight. Many Brits responded to the horrific attack how they know best, with stiff upper lips and a healthy dose of one of the country's greatest exports: sarcasm.
Those present at the scene of the attack battled the attackers with chairs, crates and beer glasses, some shouting, in a bid to distract them, "Oi! Cowards!" Many of those not present are fighting back in a different way: by spreading the hashtag #ThingsThatLeaveBritainReeling, commenting on everyday peeves that would truly leave a Brit "reeling," in a bid to show that there is no reason to overreact to the attacks.
"Toasters that aren't big enough to fit in the whole slice of toast," one wrote alongside the hashtag. "Post bank holiday confusion about which day to put the bins out," said another user, referring to the country's public holidays. The dry humor was an attempt to downplay the perception that life would change in London and, more widely, Britain, because its citizens were wracked with fear.
The hashtag was a reaction to a New York Times article that said the country was "reeling" from the suicide bombing in Manchester that killed 22 people last month, as well as Saturday's vehicle and knife assault.
Alarmist tendencies were seen elsewhere, too. The New York Daily News led with a headline that said Britain was "under siege," even though police killed the attackers within eight minutes. Right-wing commentators, such as Katie Hopkins, who appears on Fox News, tried to paint the attack as a war between Muslims and non-Muslims.
But many Brits disagreed, and strongly. The hashtag had been used almost a thousand times since Sunday morning, reaching more than one million people, according to social media analytics.
Read more: British police arrest 12 in East London suburb over vehicle and knife attack
British social media users were quick to make fun of themselves, pondering other problems that could possibly leave the country "reeling," such as a badly made cup of tea, David Attenborough not narrating a nature documentary or door-holding etiquette gone wrong. The tweets quickly went viral.
The British self-deprecation extended to public transport too, with one speaking of the annoyance of "finding one passenger occupying more than one seat on the tube."
All of this was not to make light of the horror faced by the victims of Saturday night's attacks, or the courageous work of the security services. As Sofie Jaehn said, "Nobody is using #ThingsThatLeaveBritainReeling to laugh at a terrorist attack. We're using it to show we're not afraid after one."
The British ability to 'keep calm and carry on,' like the man pictured trying not to spill his pint of beer as he and other people fled the scene, is a key characteristic of its citizens. There is no better example than their reaction in times of hardship after incidents such as the deadly assault at the heart of London on Saturday night.
So if Brits have to continue to correct misunderstandings about its people in the face of terror, as they felt was necessary on Sunday, they will surely do so. Lionel Barber, editor of the Financial Times, may have said it best. "Reeling? Really? You guys don't know London."