British Politicians Escalate War of Words Over Gibraltar's Post-Brexit Future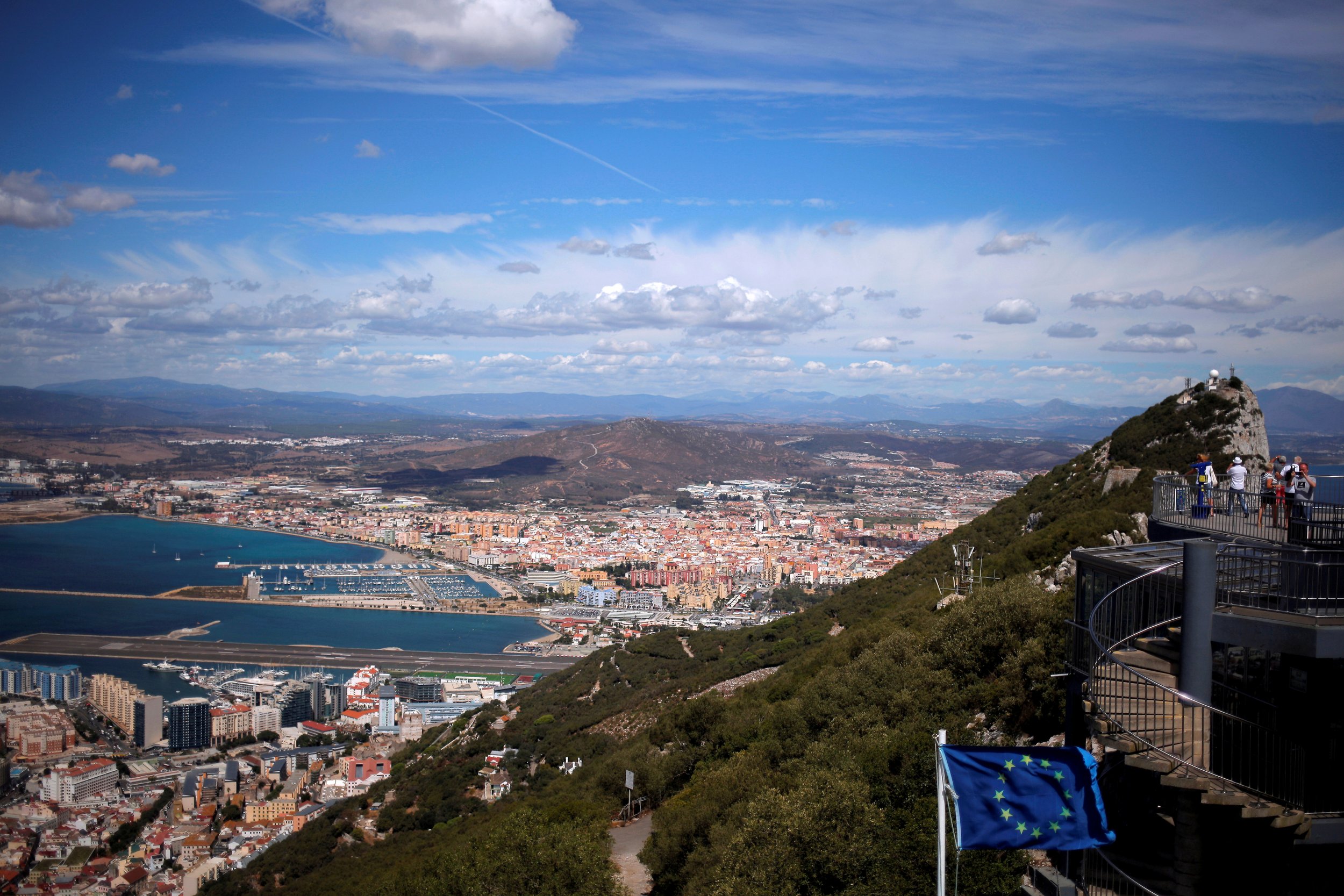 Britain, Spain and the EU have found themselves in an escalating war of words over the U.K. territory of Gibraltar, a strategic peninsula attached to Spain's south coast.
The rocky headland, just 12 miles off the north coast of Africa, threatens to become a contentious issue as Britain and the EU's 27 remaining members prepare to split. The United Kingdom voted to leave the union in June 2016 with the British Prime Minister Theresa May formally triggering exit talks Wednesday.
The EU's negotiating draft negotiating guidelines for member states, published after May triggered Article 50 to begin Brexit, have provoked consternation among British politicians. The EU advised that any questions over the future of Gibraltar would have to be run by Spain, according to the BBC.
"After the United Kingdom leaves the Union, no agreement between the EU and the United Kingdom may apply to the territory of Gibraltar without the agreement between the Kingdom of Spain and the United Kingdom," the guideline said.
Read more: See Theresa May's letter to European Council President Donald Tusk triggering Brexit
May has said the UK remains "committed" to Gibraltar and its sovereignty is not a bargaining chip as Britain leaves the EU. Arriving at a meeting of EU foreign ministers Monday, British foreign secretary Boris Johnson has said the status of the territory is a matter for Britain and Gibraltar alone.
"The sovereignty of Gibraltar is unchanged and is not going to change, and cannot conceivably change without the express support and consent of the people of Gibraltar and the United Kingdom, and that is not is going to change," he said.
Former Conservative peer Michael Howard made more bellicose statements over the strip of land on Sunday, saying the U.K. could defend Gibraltar as it did with the Falklands Islands when the British archipelago in the South Atlantic was invaded by Argentina.
"Another woman prime minister sent a task force halfway across the world to protect another small group of British people against another Spanish-speaking country," Howard told Sky News. "And I'm absolutely clear that our current woman prime minister will show the same resolve in relation to Gibraltar as her predecessor did," he added.
Spain's foreign minister, Alfonso Dastis, urged Britain to remain level headed about Gibraltar's future. "Someone in the UK is losing their cool and there's no need for it," Dastis said in a press conference in Madrid. "Making comparisons with past situations like the Falklands is a little out of context. The Spanish government is a little surprised by the tone of comments coming out of Britain, a country known for its composure," he added, quoted in The Guardian.