Buckingham Palace: Terror Detectives Charge Man After Sword Attack Outside Queen Elizabeth II's Home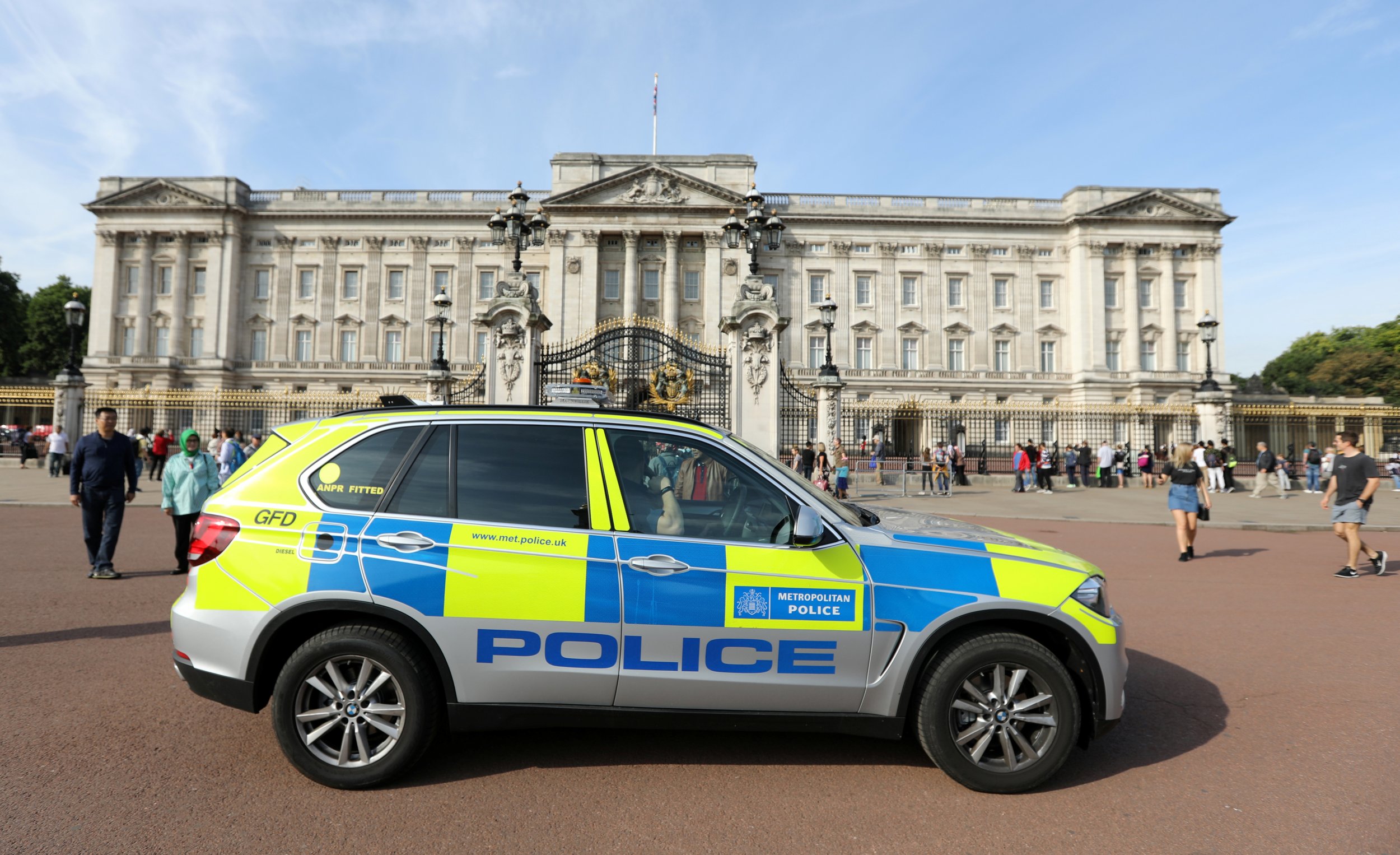 A 26-year-old from Luton, southern England has been charged under U.K. terror laws following an incident on Friday in which police were attacked by a sword-wielding man outside Buckingham Palace.
In a statement, London's Metropolitan Police said that Mohiussunnath Choudhury had been charged with "engaging in conduct in preparation for giving effect to his intention to commit an act or acts of terrorism."
Choudhury is set to appear in court in Westminster, London, later on Thursday. The warrant for his detention would have expired today.
The attacker allegedly drove his car near the gates of the palace into a restricted area on Friday night.
When confronted by officers, he reached for a 1.2-meter sword in the passenger-side door compartment of his car. He repeatedly shouted "Allahu Akbar" (God is Greatest) as officers subdued him, it was reported. Three people were injured in the struggle.
A second man, aged 30, was later also taken into custody in connection with the alleged attack but was released on Wednesday. Police said no further action would be taken against him.
It came just months after Khalid Masood killed a police officer at the Houses of Parliament in March with a knife while attempting to storm the parliamentary estate. Four people—including an American tourist—were killed.
Weeks afterwards, eight more were killed during a vehicle and knife attack on London Bridge before all four attackers were shot dead by police.
Buckingham Palace is the official residence of Queen Elizabeth II, Britain's monarch, and the center of her administration. It is also one of London's most popular tourist destinations.