Man Jailed for Raping 48 Men Dubbed 'Britain's Most Prolific Rapist'
A man who police fear may have sexually assaulted more than 190 men in the U.K. has been jailed after being found guilty of raping 48 male victims.
Reynhard Sinaga, 36, has been sentenced to life with a minimum of 30 years in jail after he was convicted of 159 offenses across four separate trials at Manchester Crown Court in North-West England, including filming 136 rapes on his two mobile phones.
Sinaga, who moved to the U.K. from Indonesia to study in 2007, was found to have targeted his victims while patrolling outside nightclubs and bars across an area of Manchester popular with students and young adults.
Police said he would strike up a conversation with his victims, targeting those who were alone and vulnerable, before managing to convince them to come back to his home.
Once there, Sinaga drugged with victims with what was believed to be the date rape drug GHB to render them unconscious, before filming himself assaulting them. Prosecutors said in some cases, the assaults would take place over several hours.
Sinaga's extreme offending only came to light in June 2017 after one of his victims managed to regain consciousness during an attack. The 18-year-old victim managed to fight Sinaga off and escape with the defendant's iPhone.
When Greater Manchester Police examined Sinaga's phone and other electrical devices, they found 3.29 terabytes of extremely graphic material—the equivalent of 250 DVDs or 300,000 photos—showing him sexually assaulting his victims.
Including the 48 men he was found guilty of assaulting, police found evidence linking Sinaga to more than 190 potential victims. Police said there are still 70 victims who have not been identified as part of the investigation, and detectives are seeking to speak with them in order to provide any needed support.
"Reynhard Sinaga is the most prolific rapist in British legal history," Ian Rushton, the U.K. Crown Prosecution Service's north west deputy chief crown prosecutor, said in a statement.
"His extreme sense of sexual entitlement almost defies belief and he would no doubt still be adding to his staggering tally had he not been caught.
"Sinaga's unthreatening demeanor duped these young men—many of whom thanked him for his kindness in offering them a place to stay—into thinking this monster was a Good Samaritan.
"But once back at his flat he used victims as objects purely for his own gratification—then appears to have derived further twisted pleasure from re-watching his films in court and putting victims through the trauma of giving evidence."
During the trial, the court heard how Sinaga kept personal belonging of his victims as "trophies" after assaulting them, and even boasted about the attacks to friends.
He texted to one friend about one of his victims: "He was straight in 2014. 2015 is his breakthrough to the gay world hahaha."
Sinaga denied the charges against him and insisted that his victims were merely acting a sexual fantasy of his by playing dead during sexual intercourse.
"Despite the weight of evidence showing victims unresponsive, snoring and even vomiting, Sinaga tried to persuade four juries his actions amounted to consensual sex," Rushton said.
"I am pleased we have been able to overcome this ludicrous defense and achieve unanimous guilty verdicts on all 159 charges we have brought."
In total, Sinaga was found guilty of 136 counts of rape, eight counts of attempted rape, 14 counts of sexual assault and one count of assault by penetration across the four trials.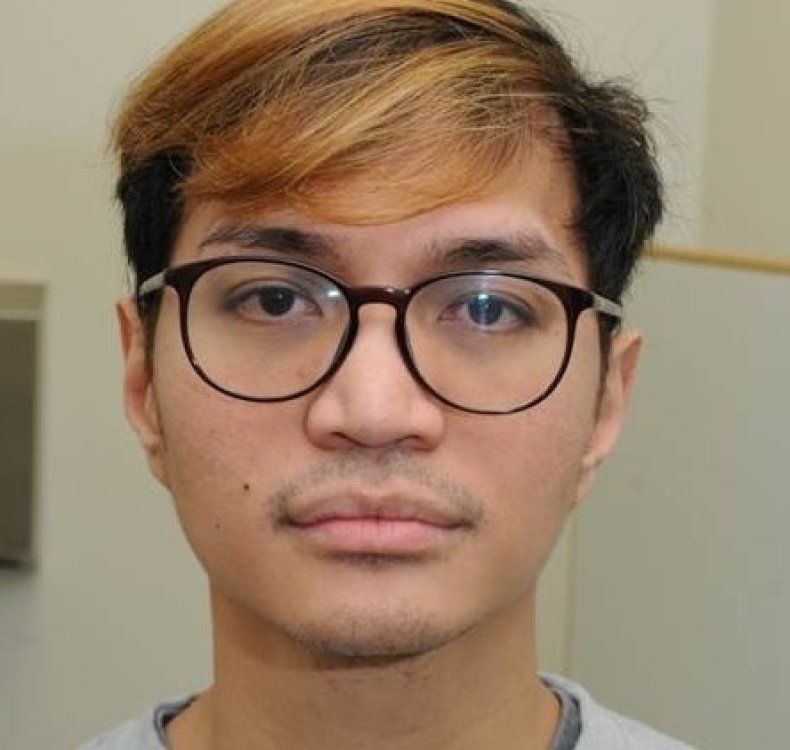 Greater Manchester Police assistant chief constable Mabs Hussain described Sinaga as a "depraved individual" following his sentencing.
"To the rest of the world he came across as an engaged member of society who was studying for a PHD qualification and had a small circle of law-abiding friends that he would socialize with," Hussain added.
"However beneath that façade was a serial sex offender, who we now believe to be Britain's most prolific rapist. The fact that he was able to cover-up his true nature for so long, just serves as further evidence of his calculating criminal nature."