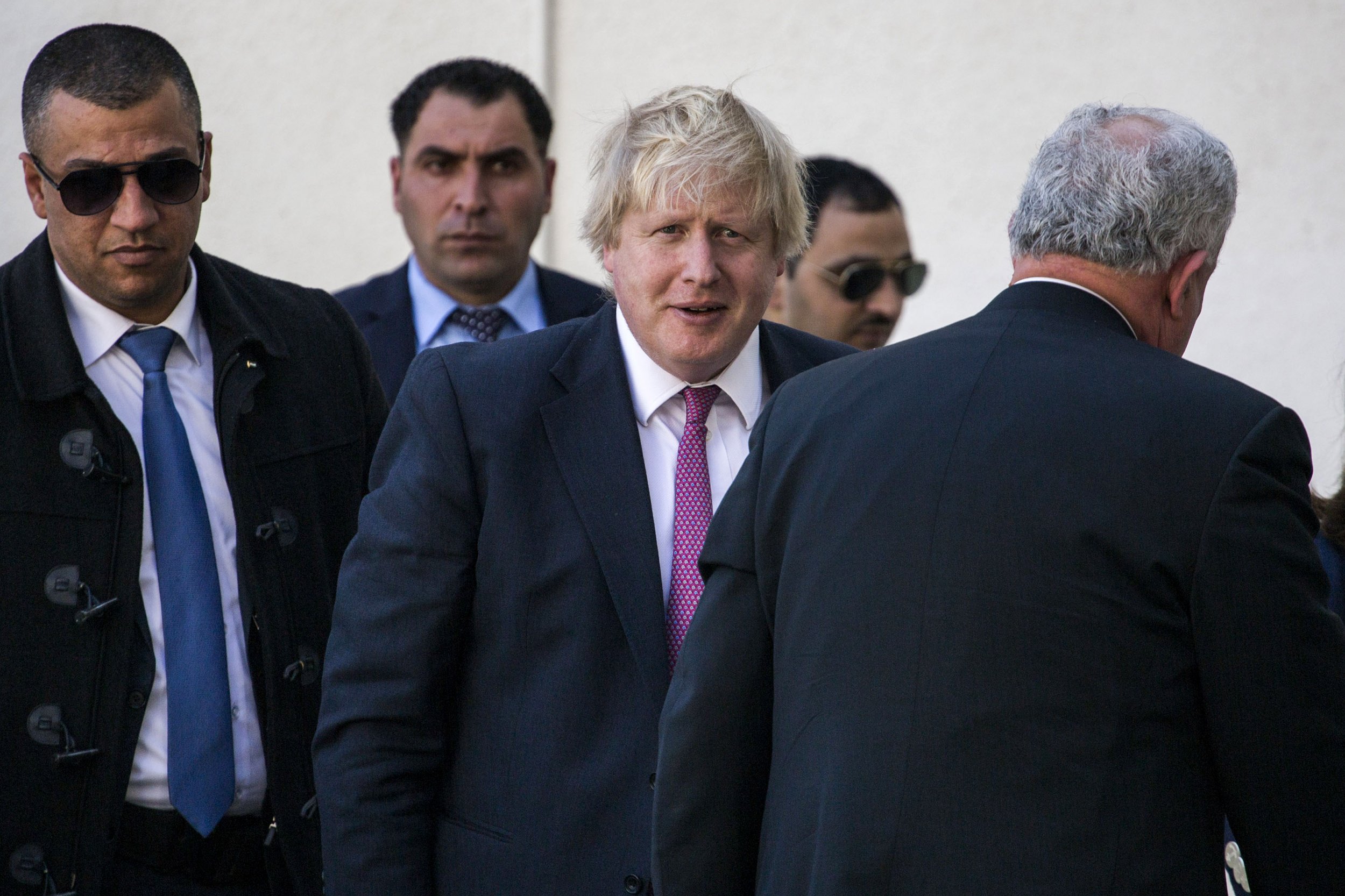 British Foreign Secretary Boris Johnson warned Israel on a visit Wednesday that it had a stark choice to make in its dealings with the Palestinians: two states or an "apartheid system."
Britain's top diplomat made the comments on a 24-hour stop to meet with Israeli Prime Minister Benjamin Netanyahu, President Reuven Rivlin in Jerusalem, Israeli opposition leaders and Palestinian President Mahmoud Abbas in the West Bank city of Ramallah.
"What we are saying is that you have to have a two-state solution or else you have a kind of apartheid system. You have to go for a two-state approach, that is the long-standing position of the government," Johnson said in an interview with The Jerusalem Post.
He elaborated on his comments, saying that in any agreement "the priority has to be the safety and security of the people of Israel. If you can guarantee that, maybe there is some way of also giving autonomy to the Palestinians." He added that he meant statehood when talking of "autonomy," according to the Israeli news site.
Johnson tweeted about his meetings with both leaders. On meeting Netanyahu, he wrote: "Friendly and frank talks with Israel PM [Benjamin] Netanyahu in Jerusalem. Discussed Two States solution, trade and concern over illegal settlements."
On meeting Abbas, he wrote: "In Ramallah I was clear with OPT (Occupied Palestinian Territories) President Abbas: U.K. backs Two State solution and need to address barriers to peace inc. violence/incitement."
Read more: Britain, Aligning with Trump, Scolds Kerry Over Israel
In contrast to Britain's position, U.S. President Donald Trump turned away from decades of U.S. policy last month, saying he would be happy with a solution that pleased both sides, whether it was a one-state solution or separate sovereign nations for both.
While Trump has reined in pledges to move the Israeli embassy to Jerusalem, where the Palestinians have earmarked its east sector as the capital of any future state, his entrance into the White House has emboldened far-right sections of Israel's coalition government.
The Israeli government has moved to approve thousands of settlement units in the West Bank, announce the construction of the first settlement in two decades, and passed a law legalizing Jewish outposts built illegally on private Palestinian land, arousing Arab anger and stoking Palestinians fears that the prospect of a sovereign nation is over.
Johnson relayed British concerns about continued Israeli settlement building, outposts that the majority of the international community to be illegal under international law as Israel occupied East Jerusalem and the West Bank in the 1967 Six-Day War.
But sources in Netanyahu's office told The Jerusalem Post that Netanyahu fought back against the criticism, attacking what he said was an "obsessive approach that the settlements are the root of the conflict," and not the Palestinians refusal to recognize Israel as a Jewish state.