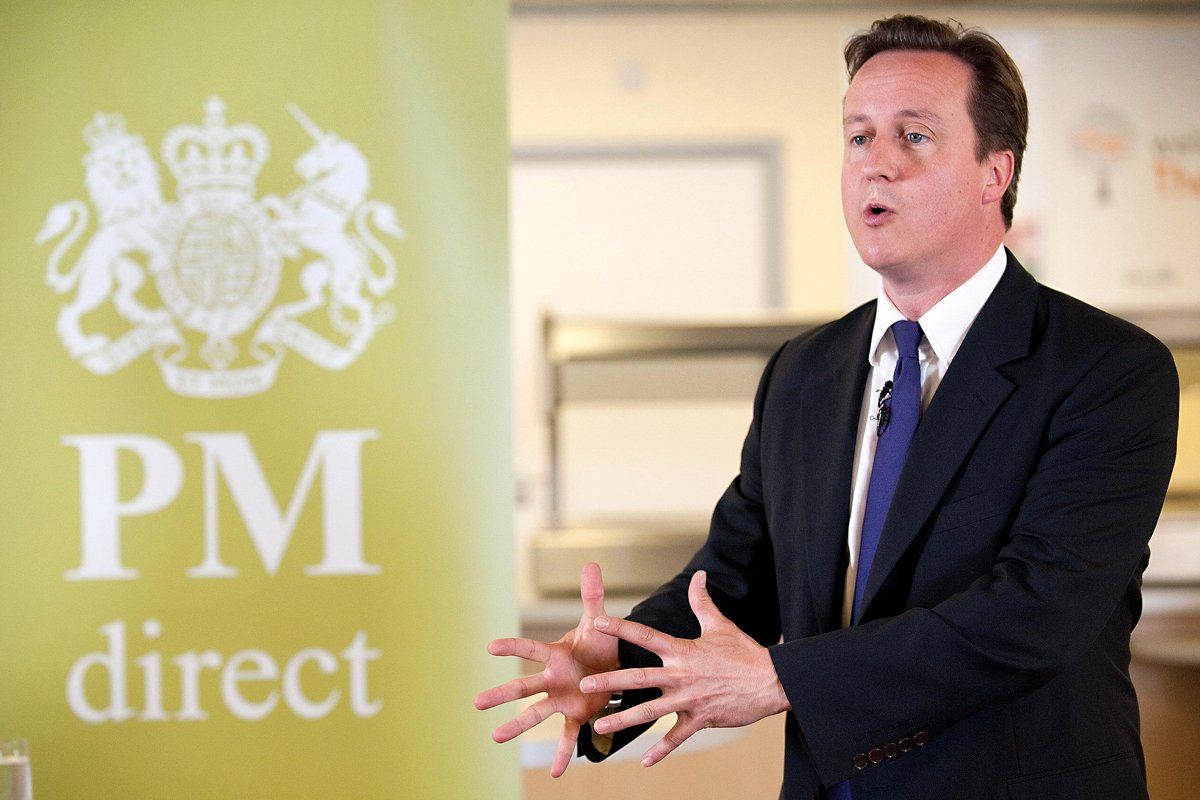 It's true. The freshly elected British prime minister flew to Washington "slumming it in business class," as one stunned member of his press corps reported. It was a noticeable break of tradition for a British P.M. who—like most government heads—usually travels on his own plane. David Cameron and top aides were "spread out with nothing separating them from hoi polloi," wrote BBC correspondent James Landale. "At least those polloi who can afford business class."
The reason, says Cameron, is the U.K.'s fragile economy, which has forced sweeping cuts to many government programs. This year the British economy has borrowed about 11 percent of GDP, almost as much as Greece, which has faced soaring and crippling debt over the past year.
Global economics is certainly on the list of issues Cameron will discuss with President Obama today, as well as coalition efforts in Afghanistan. Reporters at a joint press conference with the two men in the East Room this afternoon are also expected to ask about global climate issues. And Obama and Cameron, at some point during the visit, have to make good on the wager of a case of beer they made before the U.S.-vs.-U.K. World Cup match last month. The teams tied, 1–1.
There isn't much daylight between the U.S. and Britain, which historically have been very close allies. But this morning Cameron revealed that the solutions to the countries' shared problems may not be the same. When asked on NPR about his country's economic recovery, Cameron let fly the subtlest of jabs. "Well, we're not a reserve currency, we're not the United States of America," he said. "We can't take our time with this. We have to prove to the world and to ourselves that we can live within our means again."