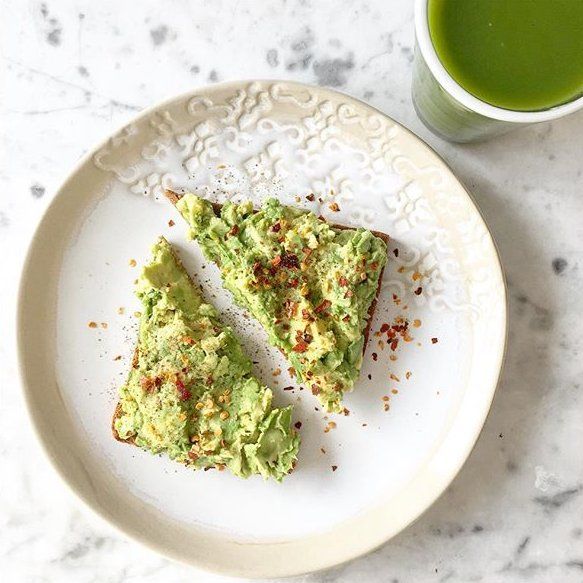 On Tuesday, Tesco announced its launch of Britain's first avocado spread.
The step was perhaps inevitable. The green fruit is now very fashionable thanks to foodies and bloggers, such as Deliciously Ella, and celebrity chefs including Tess Ward and Thomasina Miers who have promoted its creamy texture and healthy fats.
"Ten years ago, consumers thought that avocados were unhealthy and didn't really know what to do with them," Dominic Weaver, managing director at Red Communications, a company promoting fresh fruit and vegetables in the U.K., tells Newsweek. "But over the past few years, bloggers and celebrity chefs have helped people to understand that avocados are very good for you and easy to work with."
The quality of avocados provided by suppliers has improved dramatically, he adds, and sales in the U.K. have grown by over 35 percent in the last year. In the 12 months to March 2016, people spent a record £128 million ($185 million) on avocados, reported The Telegraph, making them more popular than oranges.
Just last month, the global food chain Pret A Manger, which boasts an estimated 300,000 customers every day, reported that the green fruit was its fastest-growing ingredient last year. Customers ate five million in 2015 alone.
Containing more potassium per 100g than a banana, as well as protein-forming amino acids, avocados also boost serotonin levels—otherwise known as a 'happy hormone'—in the brain.
In April, British supermarket retailer Marks and Spencer started selling pre-sliced avocado , and the U.K.'s first avocado-based restaurant will pop up in Clerkenwell in London on May 28 and 29, and June 11 and 12. Avocado soup and ice-cream feature on the menu. Tickets for the five-course brunch cost £55 ($79).
"Shoppers can't get enough of avocados, which have become extremely popular on account of their great taste, versatility in food and drinks, as well as their nutritional benefits," Dean Rawlinson, buying manager of butter and spreads at Tesco said in a statement. "With this, the UK's first ever avocado spread, our product developers have created a new and exciting way for shoppers to benefit from the excellent health credentials of avocados."
The new £1.20 avocado spread is lower in saturated fat, calories and salt than butter.
It will be available in 400 Tesco stores across the U.K.