Britain's Gun Laws: Who Can Own A Firearm?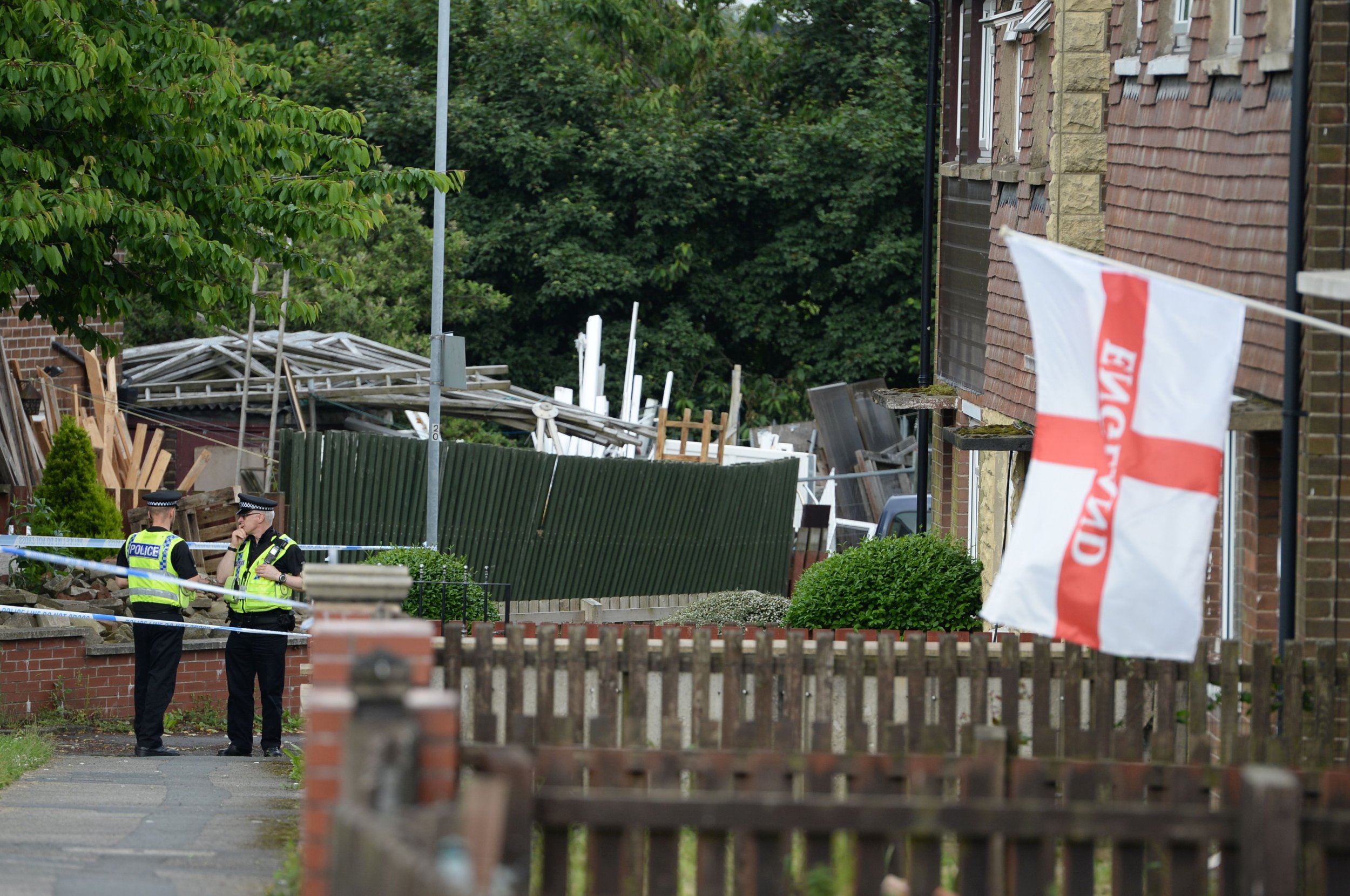 Gun debate in Britain tends to focus on what is happening in the U.S., but the shooting of MP Jo Cox in West Yorkshire on Thursday has raised homegrown questions about permission and licensing.
Any physical attack on a British politician would be extremely unusual, but that Cox was shot at least two times with what has been described by eyewitnesses as a "makeshift" or "old-fashioned" gun, is even more rare. The U.K. has strict gun laws that make getting a legal firearm a rigorous process.
According to the most recent statistics, there were 1,338,399 shotguns licensed in England and Wales last year, and more than 500,000 firearms of other types also licensed. There were about 582,494 licensed shotgun owners and 153,603 licensed for other firearms, almost all of whom lived in rural areas and who used their guns for sport or to protect their farmland.
What constitutes a "firearm"?
'Firearm' means a lethal barrelled weapon of any description from which any shot, bullet or other missile can be discharged.
What are the basic principles of firearms law in the U.K.?
U.K. firearms policy is based on the fact that firearms are dangerous weapons and the State has a duty to protect the public from their misuse. Gun ownership in the U.K. is a privilege, not a right. Firearms control in the U.K. is among the toughest in the world, and as a result firearms offences continue to make up a small proportion (less than 0.2 percent) of recorded crime.
What kind of firearm may be licensed?
Some firearms, shotguns and rifles may be licensed and are held on a firearm or shotgun certificate. Low-powered air weapons are not licensed in England and Wales unless they are of a type declared specially dangerous by the Firearms (Dangerous Air Weapons) Rules 1969 but there are restrictions on their sale. An air weapon is "specially dangerous" if it is capable of discharging a missile with kinetic energy in excess, in the case of an air pistol, of 6 foot lb or, in the case of other air weapons,12 foot lb.
Can anyone apply for a firearm certificate?
Permission to possess or to purchase or acquire a firearm will be granted to an individual who is assessed by the licensing authority, the police, as not posing a threat to public safety and having a good reason to own the firearm. Organizations, such as target-shooting clubs, museums and firearms dealers must also apply for licences if they wish to possess or use firearms. Persons who have been sentenced to a term of imprisonment of three years or more cannot possess a firearm or ammunition (including antique firearms) at any time.
Who authorizes firearm and shotgun certificates?
The police are the licensing authority for firearm and shotgun certificates as well as for firearms dealers. The authority rests with local police forces rather than a central licensing authority because of the local information that police will use to inform their judgement. Prohibited weapons, such as handguns, are authorized by the Home Office on behalf of the Secretary of State.
How do the police decide if a person is fit to own a firearm?
To decide whether a person is fit to own a firearm, the licensing authority will conduct a number of checks that will usually include interviews, visits to the person's property, criminal records checks and references from friends. In addition, the applicant's GP may be contacted.
What is a good reason to own a firearm?
Applicants should be able to demonstrate to the licensing authority that they require their firearm on a regular, legitimate basis for work, sport or leisure (including collections or research). Chief Officers are able to exercise discretion over what constitutes a good reason, judging each case on its own merits.
What does a firearm certificate cost?
From April 6, 2015, the fees for the different types of firearms certificates were outlined as below. Generally, certificates for firearms and shotguns are valid for five years. Those for registered firearms dealers are valid for three years.
Fees
Grant of Firearm Certificate: £88
Grant of a Shotgun Certificate: £79.50
Renewal of Firearm Certificate: £62
Renewal of a Shotgun Certificate: £49
Registered Firearms Dealers—Grant or Renewal: £200
How are firearms stored?
The conditions of a firearm or shotgun certificate stipulate that guns must be stored securely so as to prevent access by an unlicensed person. The manner in which they are stored depends on the individual property and circumstances.
What happens to the firearms in the event of the death of the owner?
In the event of the death of a certificate holder the person inheriting the effects must surrender or declare the weapons to the police or a registered firearms dealer. Failure to do so would result in the inheritor being in breach of the law by having the firearms in their possession; it is the responsibility of the inheritor to find out whether firearms are part of the deceased effects.
Registered firearms dealers will be able to advise on the value of the items and how best to proceed in accordance with the inheritor's wishes. Options include applying for a firearms licence, selling/transferring the firearm (to a museum or collector) or destroying it.
What should I do if I have concerns about a firearm owner?
Any concerns should be reported to your local police force.
What is the government doing to prevent 3D printed guns being used?
If someone were to possess, purchase, manufacture or sell a firearm or its component parts otherwise than in accordance with the requirements of sections 1, 3 and 5 of the Firearms Act 1968, they would be liable to prosecution.