Britain's Labour Leader Jeremy Corbyn to Address Pro-Israel Event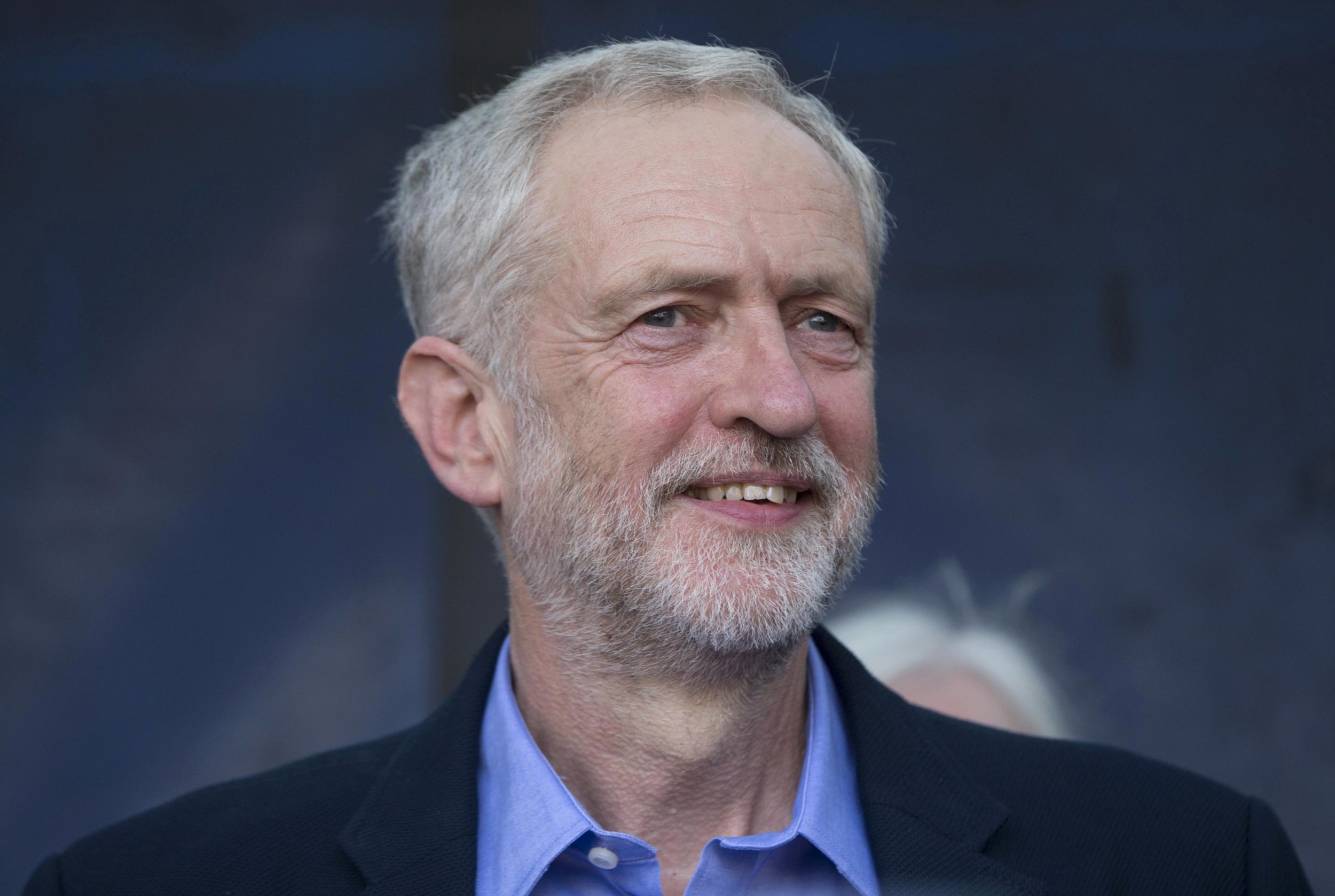 Jeremy Corbyn, the newly elected leader of Britain's opposition Labour Party, is set to speak at a pro-Israel event next week, the group organizing the event has confirmed.
Labour Friends of Israel (LFI) invited the leftist politician to speak at a reception the group is hosting during the Labour party's conference in the coastal city of Brighton next week.
A spokesperson for LFI confirmed to Newsweek by phone that Corbyn has accepted the invitation and will address the reception on Tuesday evening. He will also be joined by his chief spokesperson on foreign affairs Hilary Benn.
Joan Ryan, the chair of LFI, personally sent the invitation to Corbyn and revealed that she has also requested a meeting with the Labour leader to discuss issues regarding the conflict between Israel and the Palestinians.
"I'm looking forward to welcoming the leader of the Labour party and shadow foreign secretary to this year's LFI reception," she said in a statement released to Newsweek. "I hope this will mark the start of a conversation on how the next Labour government can best contribute to the peace process and a two-state solution."
In remarks made to the London-based Jewish Chronicle newspaper, Ryan said that it would have been a negative move to have prevented the Labour leader from addressing the event because of his previous comments and actions which suggest he is sympathetic to the Palestinian cause, for example being a patron of the Palestine Solidarity Movement.
"It's good that we are opening this dialogue. It would be wrong to turn away," she said. "There's no reason to believe dialogue is not welcome. We have an open door and we will go through it with all our good and strong arguments." Corbyn will speak to approximately 400 people at the LFI event, which traditionally hosts the leader of the party.
Sections of the British media have previously accused Corbyn of holding anti-Israel views and of having close links to figures who hold anti-Semitic views. In August, Britain's Daily Mail newspaper accused Corbyn of donating to an organization whose founder, Paul Eisen, is a Holocaust denier. The Daily Mail newspaper also accused him of hosting Lebanese commentator Dyab Abou Jahjah, who the British government has deemed an extremist and is now banned from entering the country.
In an interview with Channel 4 last month, Corbyn denied any knowledge of Eisen's views and said the only donation to the group "if he made any" would have been in a collection bucket being passed at one of its events. Last month, he admitted to hosting Jahjah after initially saying he did not know who he was, but said he met "many thousands of people" and that "doesn't mean that I share their views."
A spokesperson for LFI could not confirm whether this would be the first time that Corbyn would be attending one of the group's events. A spokesperson for Corbyn was not immediately available for comment.
Before he won the leadership of the party, Corbyn was criticized by right-wing British newspapersparticularly The Daily Mail and The Daily Telegraphfor prior remarks where he referred to the Palestinian and Lebanese militant groups Hamas and Hezbollah as "friends." He was previously chair of the Stop the War Coalition group but resigned following his leadership election victory. The Jewish Chronicle, Britain's biggest Jewish newspaper, has accused the group of holding a "hardline anti-Israel" stance.
He is a supporter of some strands of the Boycott, Divestment and Sanctions movement, a pro-Palestinian pressure group. Last month, he backed a boycott on Israeli universities that are involved in researching hi-tech military and police hardware that may be used against the Palestinian population.