Highs of 34 Degrees Celsius and Raging Storms Predicted in U.K. for Hottest Day of the Year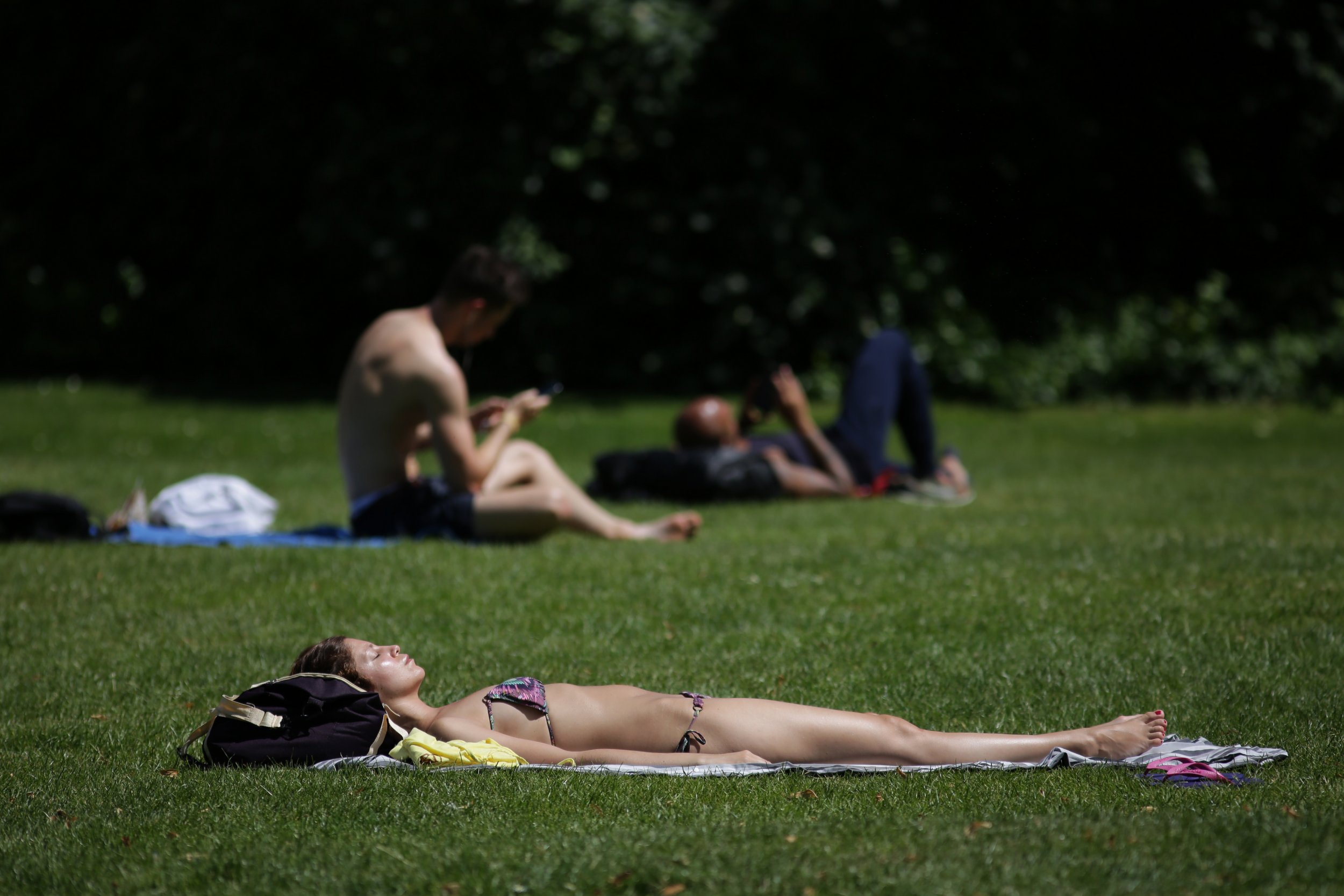 Britain's mini-heatwave is set to continue with a day of tropical temperatures ahead of a night of torrential thunderstorms expected to bring nearly a month's worth of rain.
Swathes of England and Wales are forecast to bake in temperatures clear of 30 degrees Celsius (86 degrees Fahrenheit) on Tuesday while the mercury is set to rise to 29 degrees Celsius (84 degrees Fahrenheit) in Scotland and 28 degrees Celsius (82 degrees Fahrenheit) in Northern Ireland, according to the Met Office.
But parts of the south east of the U.K. could see temperatures climb as high as 35 degrees Celsius (95 degrees Fahrenheit)—close to the record for July of 36.7 degrees Celsius (98 degrees Fahrenheit), set last year in Heathrow, near London.
There is a warning of rain stretching from Tuesday evening and into Wednesday evening, with up to two inches (50mm) expected in some parts, bringing a risk of flash flooding.
Public Health England (PHE) is urging people to look out for elderly relatives and friends who may be at risk of feeling unwell on account of the high temperatures—and to take extra care of young children, babies and those with health issues.
With the warm weather expected to last until the end of Wednesday, PHE is advising a common-sense approach to dealing with the heatwave.
People are urged to drink plenty of water and avoid dehydrating alcoholic and caffeinated drinks, close curtains to keeps rooms cool, open windows and avoid people and animals being left in closed, parked vehicles, which can get extremely hot.
The hot weather has been caused by a warm plume of air that has worked its way northwards from Spain, the Met Office said.
Met Office forecaster Sophie Yeomans said: "We are looking at probably the hottest day of the year today with quite a few places reaching 34 degrees Celsius or even 35 degrees Celsius [95 degrees Fahrenheit] in the south east.
"With all the warm and humid air it does mean we are going to have a thundery breakdown later on this evening. The only part to escape will be the very south of England, with lightning, hail, gusts of wind and 30mm of rain falling in the hour, but this won't be persistent. There's potential for nearly a month's rain in some areas during the time we have the warning."