Britain's Ukip Pledges to Return Immigration Levels to 'Normality'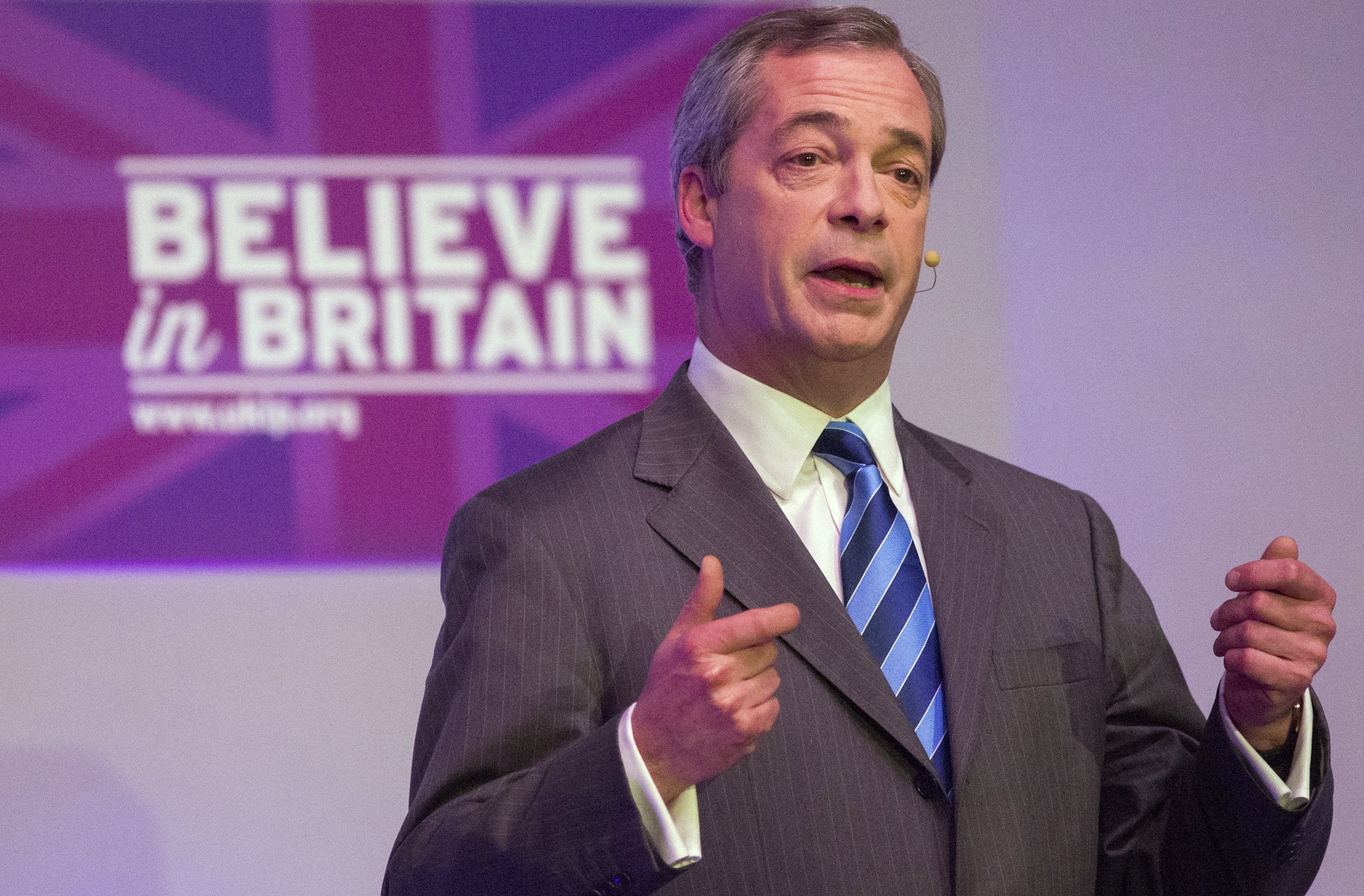 Britain's anti-EU UK Independence Party set out its immigration policy on Wednesday ahead of a national election on May 7, dropping an idea to cap numbers but saying it thought "the right number" was less than 50,000 people a year.
Ukip, which has just two of 650 seats in the lower house of parliament, hopes to tap into public frustration about rising immigration, which is currently running at around 300,000 people net per year despite a promise by Prime Minister David Cameron to bring it down to the "tens of thousands."
Ukip leader Nigel Farage said his party -- which threatens to split the right-wing vote making it harder for Cameron's Conservatives to get re-elected -- wanted to get the number of immigrants coming to Britain back to "normality."
"Normality was what we had ... right up until nearly the year 2000 where we had net migration into Britain running at between 20,000 and 50,000 people a year," Farage told BBC radio.
"Since then we've gone mad. In particular, we opened up the doors to 10 former communist countries and as a result of our European Union membership we have absolutely zero control over the numbers that come. I'm going to bring it back to normality."
Ukip wanted to see an Australian-style points system introduced, he added, and to focus more on attracting skilled immigrants as opposed to low-skilled ones.
Ukip would create a "migration control commission" to oversee its policy, increase border agency staff, and stop new unskilled workers coming to Britain for at least five years.
Cameron has promised but failed to reduce net annual migration to the "tens of thousands" by this year, denting his Conservative Party's credibility before an unusually close election in which immigration is a top voter concern.
Ukip is under pressure to flesh out its policies after promising but failing to unveil its manifesto last week. Farage said the manifesto would now be published in April.
Ukip's decision not to cap annual net migration at a specific level represents a policy change which opponents said sowed confusion about its stance.
"Nigel Farage seems to be making it up as he goes along," said George Osborne, the Conservative finance minister.
"One moment he's talking about a cap and then he ditches it live on air which is a novel approach to policymaking."