Britain's Welfare State Pushes People Into Survival Crime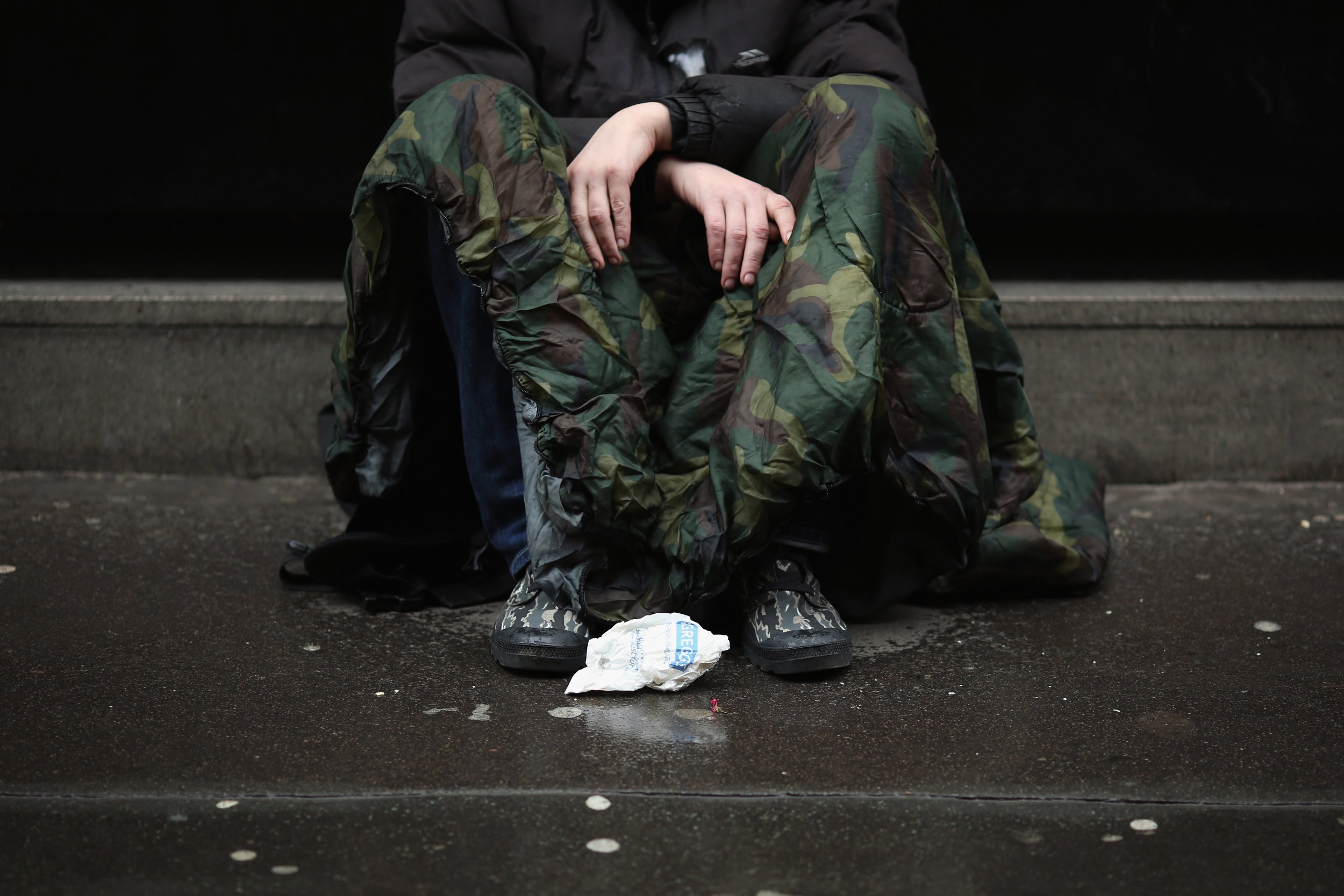 Britain's welfare state is making people destitute and pushes them toward "survival crime" in order to eat, a major U.K. study has found.
Preliminary findings of research into increased restrictions on receiving benefits in the U.K., led by the University of York and reported in The Guardian, show that in some cases children are missing school because parents cannot pay the bus fare and families are missing meals.
Increased debt and eviction threats, as well as anxiety and ill health, were all shown to be common outcomes of benefit sanctions. The all-party parliamentary group on food poverty and hunger also revealed it had heard evidence from police officers about the rise of survival crime.
So, what is survival crime?
Earlier this month, Italy's highest court of appeal ruled that stealing small amounts of food to stave off hunger is not a crime. Judges overturned a theft conviction against Roman Ostriakov after he stole cheese and sausages worth €4.07 (£3 or $4.50) from a supermarket. Ostriakov, a homeless man of Ukrainian background, had taken the food "in the face of the immediate and essential need for nourishment," the court of cassation decided. Therefore it was not a crime.
In the University of York's research, a disabled man whose benefits had been sanctioned spoke of being asked during a hospital appointment why he had lost weight, to which he responded, "Well, I can't eat. I've got no money."
"I got a sanction [for a month] for not going to an interview," said another man, who was homeless. "I couldn't survive with no money...So if I needed something, I'd have to 'borrow it' from [the supermarket]."
This is not the first time criminality has been directly linked to poverty and it is not the first time we have seen a hike in survival crime. Shoplifting increased in 2014 as British people faced austerity cuts. There were more than 21,000 extra thefts—a rise of nearly 7 percent—from stores across England and Wales, figures revealed .
A DWP spokesman told The Guardian: "This report completely fails to recognise that there are near record numbers in work and that the number of benefit sanctions has fallen dramatically. It's only right that there are conditions attached to receiving benefits—this is nothing new. Sanctions are a longstanding part of the welfare system, but decisions are not taken lightly, and they are only applied where people fail to engage with the support on offer."
The University of York's full report will be published on Thursday.