British Airways Kicks Off Passenger Who Put on All His Clothes to Avoid Baggage Fee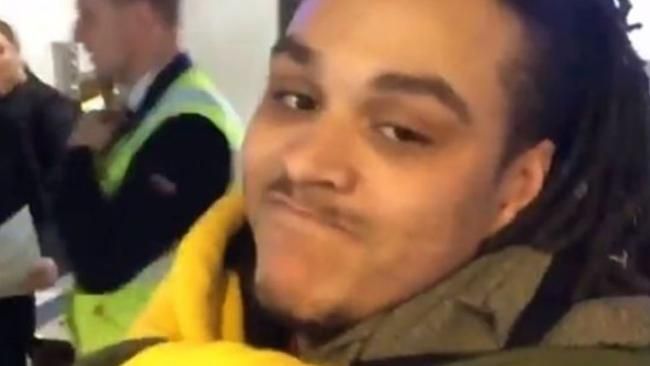 A man was booted off a British Airways flight from Iceland after putting on 10 shirts and eight pairs of pants to avoid excess baggage fees, according to reports.
When Ryan Carney Williams was unable to pay the extra bag fee for his flight last Wednesday, he came up with a creative solution, putting on the clothes that were adding weight to his luggage.
Expecting to be able to stroll onto his flight, he was instead denied a boarding pass and turned away at Iceland's Keflavik Airport.
Williams, who tweets under the name Ryan Hawaii, claims he was arrested and maced for attempting to board the plane. According to Iceland Monitor, airport security was called because Williams was being disruptive.
The ordeal did not end there, with Williams turned away from a fight with EasyJet the following day.
EasyJet told The Telegraph that they were concerned about reports of Williams's behavior the previous day, and he had been provided with a full refund.
He eventually arrived back in the U.K. after taking a flight with Norwegian Airlines.
Talking about the incident to The Telegraph, he said: "I waited in the queue politely with other passengers and once I made it to the desk I was still refused my boarding pass.
"Security were called. At this point I started to film. Security tried to slap my phone out my hand.
"I moved. Continued to film and explain that I was well within my rights. Police were called. I spoke to 2 police officers and explained my story," he told the publication.
British Airways charges from $89 for bags that exceed its 51 pound weight limit.