Business travellers and those vacationing are being left stranded at airports as British Airways confirmed it has had to cancel "nearly 100 percent of flights" due to strike action being taken by pilots.
For the next 48 hours, members of the British Airline Pilots' Association (BALPA) have said they will strike due to a dispute over pay. According to the trade union's website, the strikes were voted in favour by 93 percent of BALPA's British Airways members. The pilots' union has also put forward a new proposal in a letter to British Airways CEO Alex Cruz for further negotiations.
BALPA General Secretary, Brian Strutton, said: "Our members' resolve is very strong and they remain very angry with British Airways, but they also want to leave no stone unturned in trying to find a resolution to their dispute.
"Avoiding strike action and agreeing a deal with their pilots surely must be the desired outcome for British Airways. We urge them to join us to discuss the new proposal – which shows pilots are willing to be flexible but still stand united in getting a better deal."
On its website, British Airways says: "We understand the frustration and disruption BALPA's strike action has caused you. After many months of trying to resolve the pay dispute, we are extremely sorry that it has come to this.
"Unfortunately, with no detail from BALPA on which pilots would strike, we had no way of predicting how many would come to work or which aircraft they are qualified to fly, so we had no option but to cancel nearly 100 percent our flights."
British Airways has confirmed that all affected customers will receive full refunds or the option to re-book their flights to another date of travel or alternative airlines. It also says that flights on BA CityFlyer, SUN-AIR and Comair are not affected by the strike.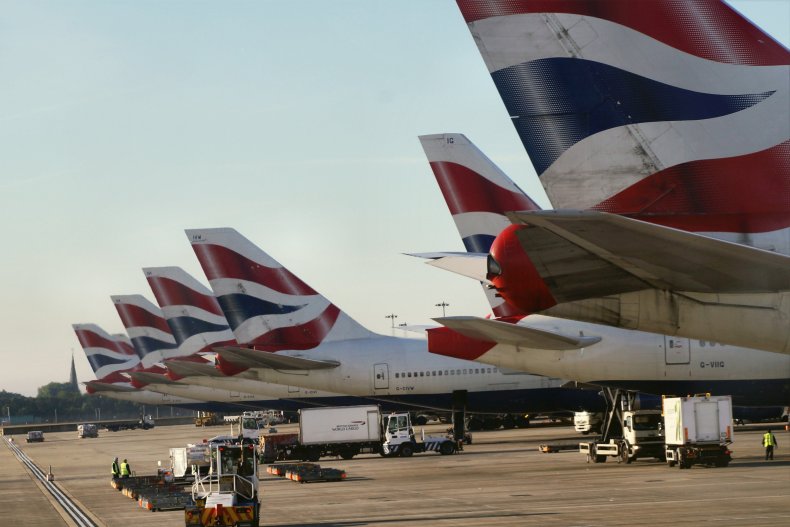 How to check if your British Airways flight is cancelled
According to the British Airways website, customers travelling on affected flights have been emailed with all the information they need. The airline will also update its website with the latest information.
Passengers who think their flight will be impacted by the strike today or tomorrow can also access the 'Manage My Booking' page to check their flight status. To access the flight status, passengers will need their booking reference and their last name. Flight status can also be checked using the British Airways flight tracker.
If passengers have booked a flight through a travel agent, then they need to contact them directly.
British Airways has advised that if a flight is cancelled that passengers should not go to the airport. Flights can re-booked or refunded through the Manage My Booking page, by calling the British Airways customer care line or through travel agents.
For British Airways Holidays customers, refunds have already been issued for the vacation in full, according to the airline's website. Unaffected elements of the vacation will be held, such as hotel reservations, car rentals and any operating flights.
If passengers still require assistance they can call 0800 727 800 from within the United Kingdom or +44 (0)203 250 0145 from outside the United Kingdom. British Airway's refund and rebook policies can be found on its help page.
Further strike action is currently scheduled for September 27, 2019. Passengers travelling on and around this date will also receive information from British Airways by email over the coming weeks.