British Army Bomb Disposal Team Sent to Manchester Suburb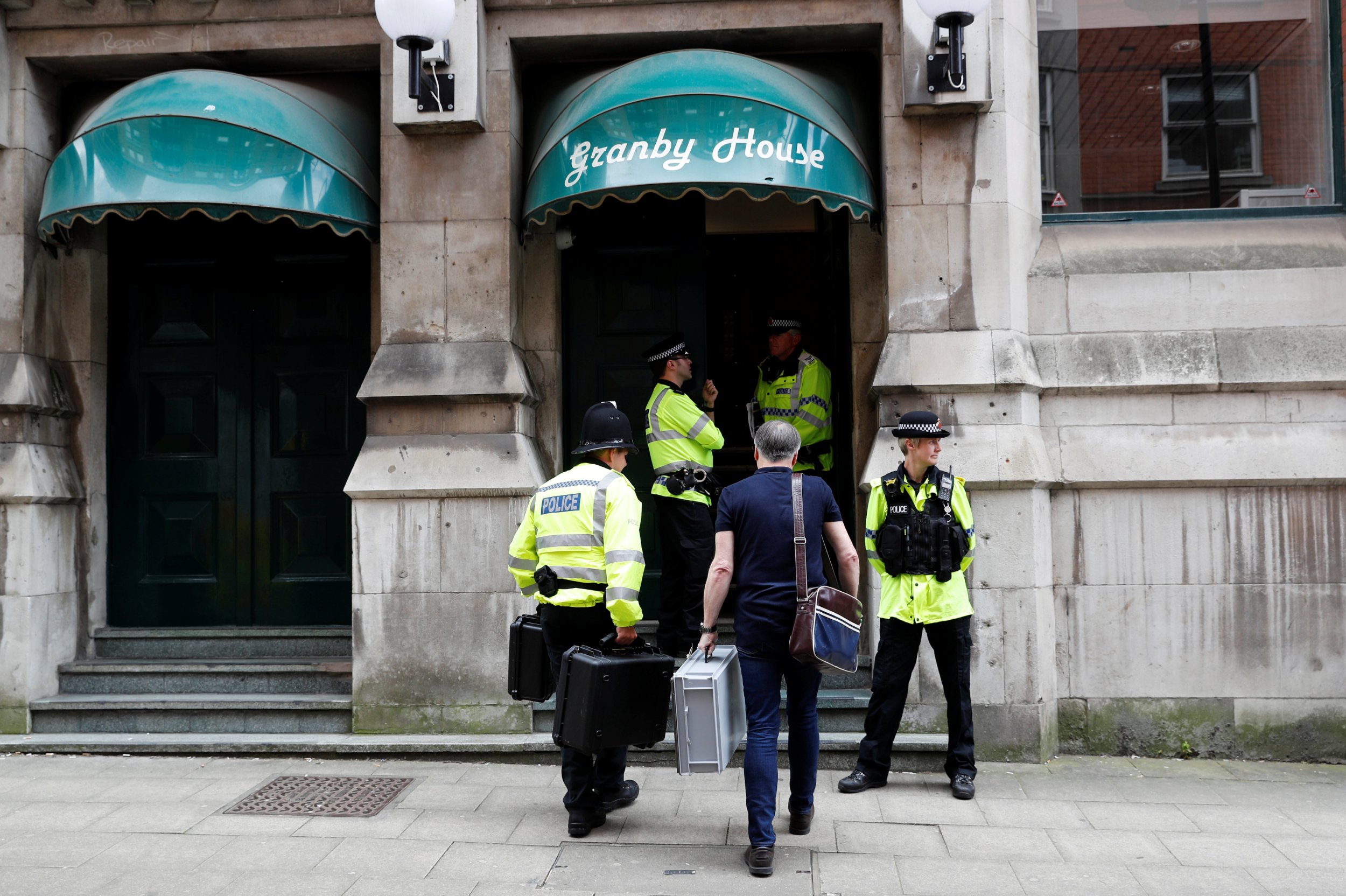 Updated | A bomb disposal team was sent to an incident in a Manchester suburb on Thursday, "responding to a call" over a suspicious package, before deeming the incident over and "safe."
"The army are on their way to the college in Trafford," Greater Manchester Police, the regional force overseeing the investigation, tweeted.
The force said that police were assessing the situation in the suburb before it later confirmed the "incident has now been deemed safe."
It confirmed that "Explosive Ordnance Disposal" had arrived at the scene of an "incident..on Linby Street in Hulme." Footage circulating on social media showed authorities arriving at the scene. Police said closed several roads in response to the incident.
A reporter from German newspaper Bild shared images of heavily armed police at the scene of the incident.
The incident came as the city remains on edge and authorities continue their investigation into the network of the suicide bomber who killed 22 people at Manchester Arena following an Ariana Grande concert on Monday. Police have arrested eight people in connection with the attack.
Salman Abedi, a 22-year-old British national of Libyan heritage, detonated an explosive device at the exit of the arena as concertgoers left the building. He died at the scene of the blast. Authorities are now focusing on who may have helped him construct the bomb.
His father, Ramadan, confirmed on Wednesday that the bomber had recently traveled to Libya. Authorities believe he returned to the U.K. just days before the attack. A Libyan militia subsequently detained Ramadan and Abedi's brother Hashim on Wednesday, alleging that the brother had knowledge of Salman's plot.
British Prime Minister Theresa May raised the threat level in the country to "critical" on Tuesday, the first time in a decade, deploying as many as 5,000 troops to sensitive sites.
As Britain stopped for a minute's silence on Thursday, authorities continued their investigation and a search for any accomplices amid a fractious row with U.S. officials.
U.K. officials were reportedly angered on Wednesday night after the New York Times published images from the scene of the bombing carried out by Islamic State militant group (ISIS). They showed remnants of the explosive device, the backpack and a detonator that Abedi used.
The report followed a series of leaks pertaining to the Manchester investigation that were traced back to U.S. sources. American media first reported the initial death toll after the blast, citing U.S. officials, then the method of the attack and finally the identity of the bomber, before British officials wished to release the information. The reports citing the name and death toll later proved to be true.