British Army Sergeant Sentenced to Life in Parachute-Tampering Murder Attempt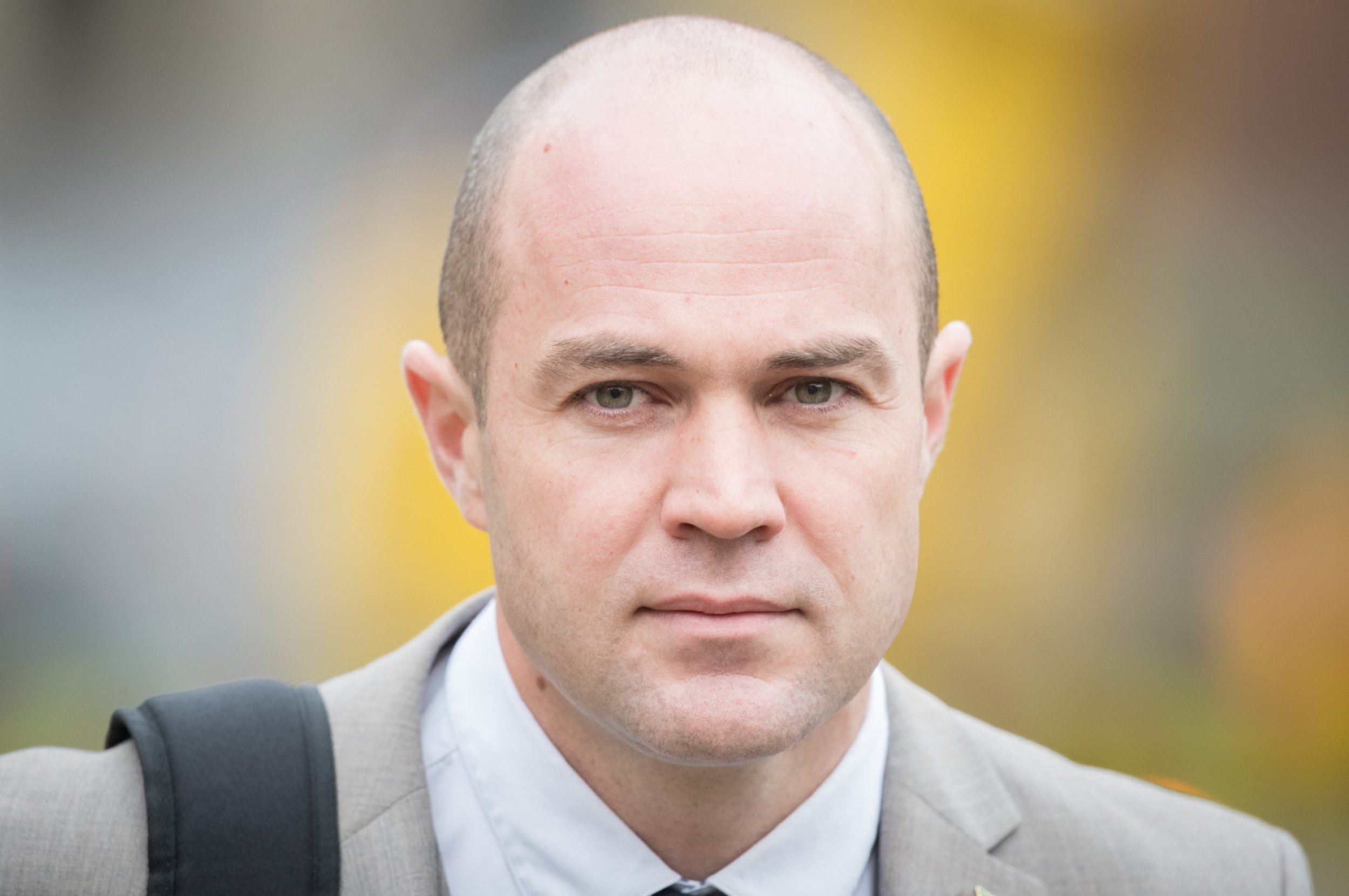 A former British army sergeant was sentenced to life in jail after tampering with his wife's parachutes in an attempt to murder her for her insurance money. Emile Cilliers, who was convicted in May of two counts of attempted murder, will have to serve a minimum of 18 years, a court announced Friday.
The 38-year-old, who worked for the Royal Army Physical Training Corps, also tried to kill his wife, Victoria Cilliers, 41, by causing a gas leak in their home. Prosecutors said Emile Cilliers hoped to use his wife's life insurance money to dig himself out of debt and begin a new life with another woman.
"His selfish motives were simple: He believed that by killing Victoria his financial problems would be solved, his army career would continue with no danger of Victoria trying to damage it, and he could continue his illicit affair with his girlfriend," Wiltshire Police's Paul Franklin said, according to the BBC.
Cilliers, who has been dismissed from the army, is an experienced parachute packer. He sabotaged the equipment his knew his wife planned to use during her jump. Detectives discovered that pieces of parachuting kits called slinks, which connect the canopy to a harness, had been removed.
The jury learned that Cilliers believed he would receive a $159,404 payout from his wife's insurance policy in the event of her accidental death.
"Emile Cilliers is dangerous—he's a cold, callous, selfish man who cares only about money and his sexual conquests," Wiltshire Police said.
Victoria Cilliers, an experienced parachuting instructor, survived a 4,000-foot fall in April 2015. Despite her main and reserve parachutes failing during a jump at the Army Parachute Association, Victoria survived with severe injuries. The newly-plowed field at Netheravon airfield was credited with helping her survive the fall.
"That your wife recovered at all was miraculous; she undoubtedly suffered severe physical harm, and she must have suffered psychological harm in the terror of the fall and since," said Justice Sweeney, who sentenced Emile Cilliers, according to The Guardian.
Victoria Cilliers told ITV she was controlling her emotions for the sake of the couple's two children. She said she had no plans to divorce her husband and expected to visit him in prison to confront him about the attempted murder.