British Backpacker Found Dead in Vietnam Had Phoned Girlfriend For Help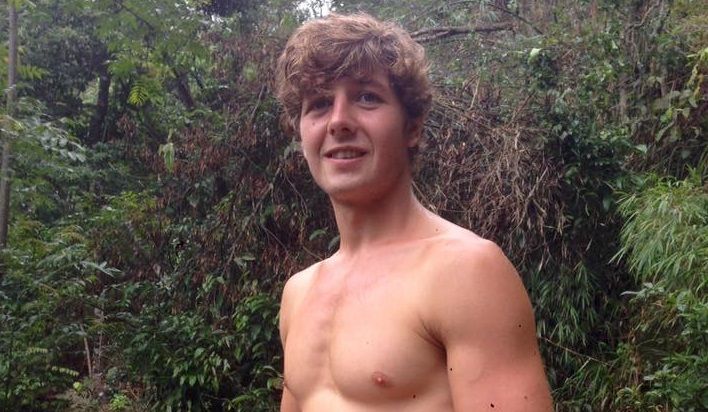 A British backpacker has been found dead in Vietnam, nearly a week after he was last seen.
Aiden Webb, 22, from Norwich, had set off to climb Fansipan mountain on his own last Friday. His body was found by rangers in Sin Chai village at 12:50 p.m. local time Thursday.
Webb, an experienced climber, had started his ascent of the 3,100-meter mountain—Vietnam's tallest—at around 6 a.m. His girlfriend, Bluebell Baughan, 24, said he fell and hurt himself Friday, but his phone stopped working the next day.
Webb had been travelling with Baughan and she was in contact with him by phone from the nearest township of Sa Pa. She said he had fallen into a ravine and injured his arm and leg and they had agreed that she should call for a rescue team. The couple last spoke in the early hours of Saturday before his phone stopped working.
Webb was a skilled rock climber and spent much of the past two months climbing in south-east Asia.
On May 18, he wrote that he had completed a 42 kilometer trek in the Vietnamese jungle, including "through dense jungle, swamps and streams with only ribbons to guide you."
"I didn't even hire a guide. Definitely off the beaten track," he added.
Three days later, Webb said he was briefly lost on Liang Biang, a mountain in southern Vietnam, during a trek to prepare for his trip to Fansipan.
On May 28, Webb said he was free soloing, a type of climbing where no ropes or protective equipment are used and the climber is alone.
"Never had so much fun and never had my mind so clear and empty," he wrote. "This is something I've felt I've needed to do in a long time," he said, adding that he chose climbing routes below his skill level to stay safe.
Nguyen Quang Vinh, head of the Hoang Lien National Park in Lao Cai province in northwest Vietnam, said: "It is very sad that we found the British tourist body today at 12:50 p.m. The position is quite near the location that his girlfriend gave us, in Sin Chai Village."