British Conservative Party Rocked by Second Defection to Anti-EU Party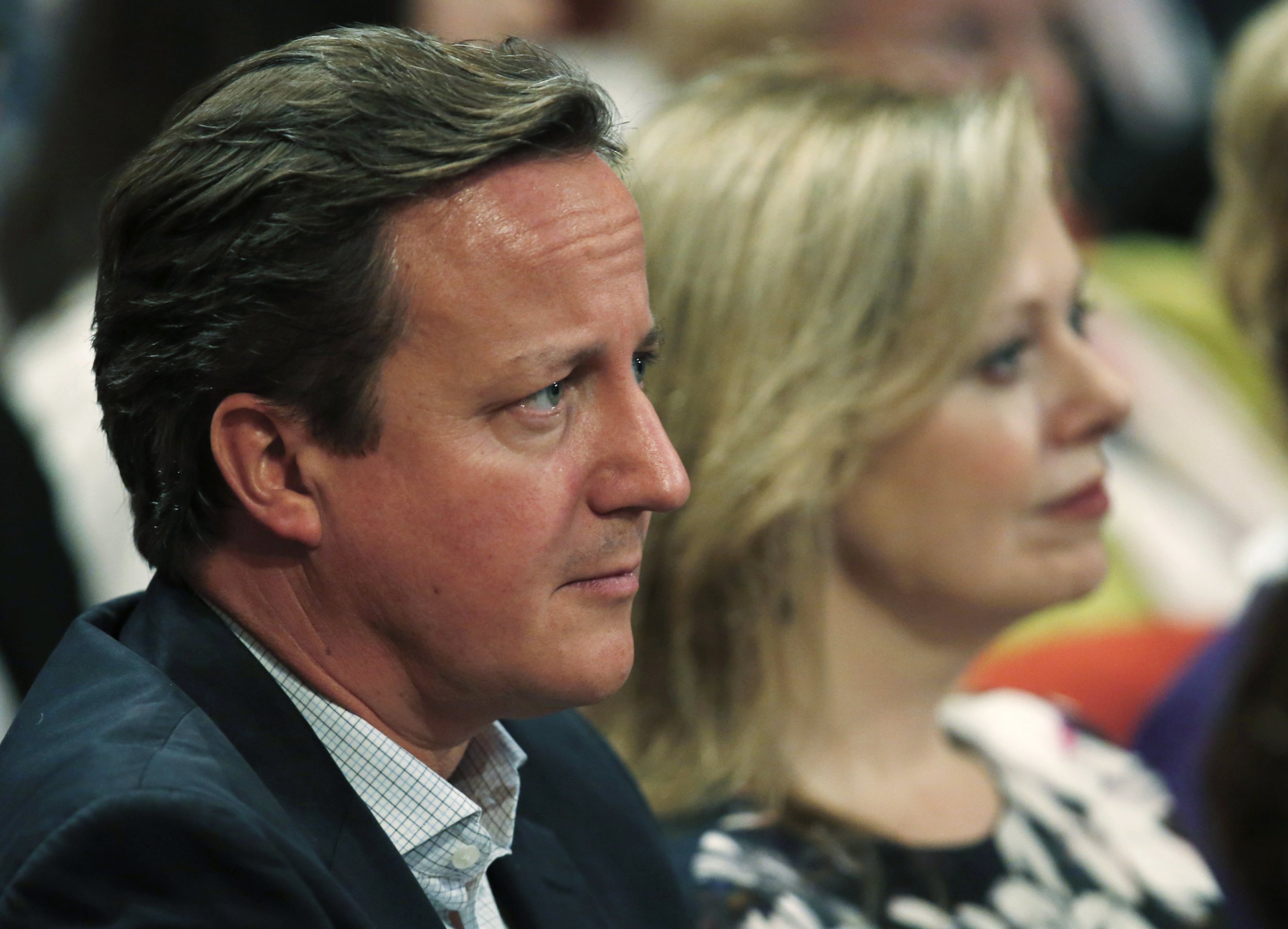 The British Conservative party's schism over Europe marred Prime Minister David Cameron's last major party conference before a 2015 election, overshadowing his party's attempt to pitch a growing economy and lower welfare spending to voters.
The defection of a second Conservative lawmaker to the anti-EU United Kingdom Independence Party (Ukip) on the eve of the conference ratcheted up the pressure on Cameron to take a tougher line on Europe, immigration and welfare less than eight months before a national election in May.
After a tumultuous month in which Cameron has taken Britain into battle with Islamist militants in Iraq and even pondered his own demise if Scotland had voted to break apart the United Kingdom, Cameron conceded it was a poor start to the conference.
"I have to admit it's not been an ideal start. I'm prepared to say that," the 47-year-old leader said when asked about the defection of Mark Reckless to Ukip that prompted a headline of "Tory Crisis" in the right-leaning Sunday Telegraph newspaper.
In an attempt to thwart the rise of Ukip, which has stoked discord over Europe inside the Conservative party by poaching voters with the promise of leading Britain out of the EU, Cameron has promised a referendum on membership by the end of 2017 if he is re-elected next year.
But Cameron, who once warned his party that banging on about Europe was a vote loser, has failed to repair a schism inside the Conservative party over Britain's relations with Europe that helped bring down two of his predecessors, John Major and Margaret Thatcher.
Announcing his defection to Ukip, Reckless cited frustration with the Conservatives' European and immigration policies, drawing a rebuke from Cameron who said the move was senseless as only the Conservatives were offering an EU referendum.
Cameron's biggest rival for the party leadership in 2005, David Davis, publicly warned the prime minister he had to take the threat from Ukip seriously, stop flirting with liberal social policies, and move sharply rightwards.
"It is time to realize the threat from Ukip is no longer a laughing matter," said Davis, who lost the leadership contest to Cameron.
"The party leadership is seen as considerably more left-wing than its support. Middle England regards modernization as the obsession of a metropolitan elite," he said, referring to Cameron's attempts to portray the Conservatives as a more socially liberal party.
FEELING RICHER?
Cameron on Sunday urged voters to focus on the economy, which this year reached its pre-crisis peak, and said opposition Labour leader Ed Miliband had no appetite to deal with state debt, which is forecast to peak at 79 percent of GDP in 2015-16.
"The truth is these things, frustrating as they are, don't change the fundamental choice at the election which is do you want to continue with the long-term economic plan that is working ... or do you want to lurch off with Ed Miliband with no plan, no leadership, no ideas about the economy," he said.
But the defection to Ukip and a sex scandal that forced a junior minister's resignation overshadowed two major policy pledges, the first of what the Conservatives say will be a string of eye-catching pre-election promises this week.
Seeking to present himself as the heir to Thatcher's 1980 dream of widening British home ownership, Cameron pledged to build 100,000 new homes and offer them to younger first-time buyers at a 20 percent discount.
Cameron said on Sunday the party also planned to clamp down on welfare spending, a policy that has proved popular with voters. That would mean cutting a cap on the maximum annual amount a household can receive in welfare benefits by 3,000 pounds to 23,000 pounds..
New limits on young people aged 18-21 claiming benefits would also be introduced, he said.
On entering office in 2010 as part of a coalition government, Cameron and his finance minister George Osborne had bet that if they could get Britain's $2.8 trillion economy growing again then voters would feel richer by the election.
The economy has recovered but the Conservatives have not yet drawn ahead in the polls and wage growth is growing at the slowest level for more than a decade.
Their record on immigration is also under scrutiny as polls show worries about the issue have shot to the top of the list of voter concerns in recent months trumping the economy.
Opinion polls on Sunday showed Labour had a lead of between 2 and 5 percentage points over the Conservatives, and most pollsters and lawmakers expect the election to be extremely close with a high possibility of a hung parliament.
Nigel Farage, leader of Ukip, said both Conservative and Labour - which are both facing Ukip in by-elections on Oct. 9 - had failed voters.
"There is a great deal of disenchantment with David Cameron's leadership of the Conservative party but equally don't underestimate the fact that there are Labour backbenchers who are thinking about this as well," Farage said.
"It wouldn't surprise me if we saw more defections."