British Conservative Politician Says Nazi Beliefs Are Like A 'Strain Of Socialism,' Later Apologizes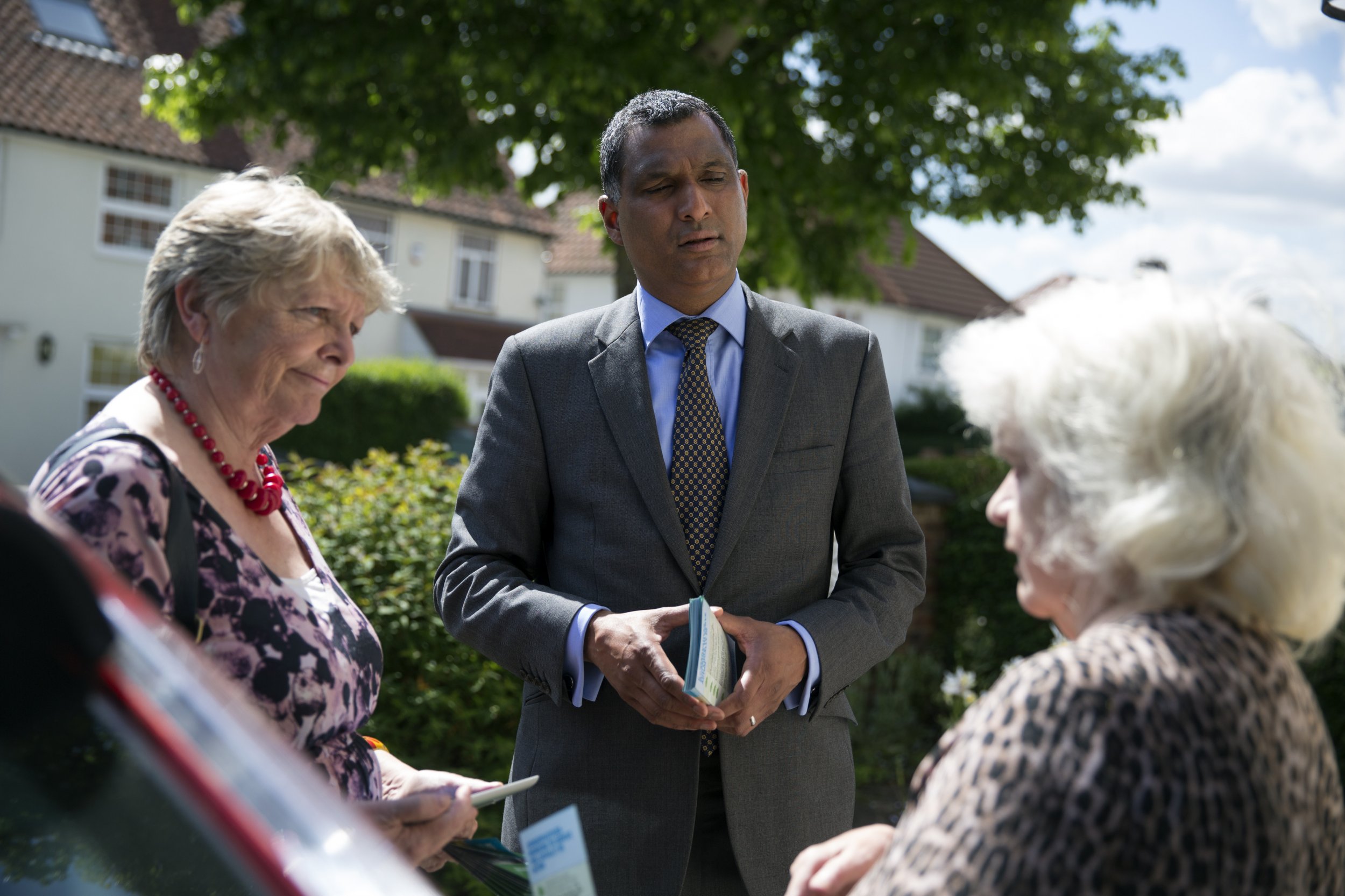 A British politician in the European Parliament has issued an apology Wednesday after he drew a comparison between Nazis and contemporary socialists.
European Conservatives and Reformists party leader Syed Kamall was responding to an earlier remark by Udo Bullmann, a German politician and leader of the Progressive Alliance of Socialists and Democrats, who said that "right-wing nationalism and extremists" are "undermining the European Union," according to Politico.
"I would remind you when you talk about right-wing extremists, we have to remember that the Nazis were National Socialists," Kamall said.
"It is a strain of socialism. Let's not pretend. It's a left-wing ideology. They want the same things as you, let's be clear. You don't like the truth, do you?" he continued.
The comments angered several members of the European Parliament, including the Belgian leader of the Alliance of Liberals and Democrats for Europe party, Guy Verhofstadt, who called the British politician's comments "an insult to all the Social Democrats who fought against Nazism and died in concentration camps," CBS News reported.
EU Commission Vice President Frans Timmermans shared Verhofstadt's anger, saying that extreme right-wing groups have supported similar claims on the internet. Bullmann, meanwhile, said that German Social Democrats voted against Adolf Hitler's party in the German parliament.
Following harsh criticism, Kamall said that he was "tired of people saying Nazism is a right-wing ideology." He apologized "unreservedly" and added that he believes in freedom of speech, according to the BBC.
"It was not a personal comment aimed at any MEPs. I've apologized directly & unreservedly to Mr. Bullman for any offense caused. I have [the] utmost respect for anyone who stood up & fought against Nazism, Communism & any other kinds of extremism, regardless of political affiliation," he later wrote on Twitter.
Kamall is a member of Prime Minister Theresa May's Conservative Party and is not the first politician from the Euroskeptic group to make controversial comments recently. British Foreign Secretary Jeremy Hunt likened the EU to a Soviet prison while giving a speech at the Conservative Party conference at the end of September.
"The EU was set up to protect freedom. It was the Soviet Union that stopped people from leaving. The lesson from history is clear: If you turn the EU club into a prison, the desire to get out won't diminish, it will grow—and we won't be the only prisoner that will want to escape," Hunt said, The Independent reported.