British Conservatives Split on EU After Cameron's Brussels Visit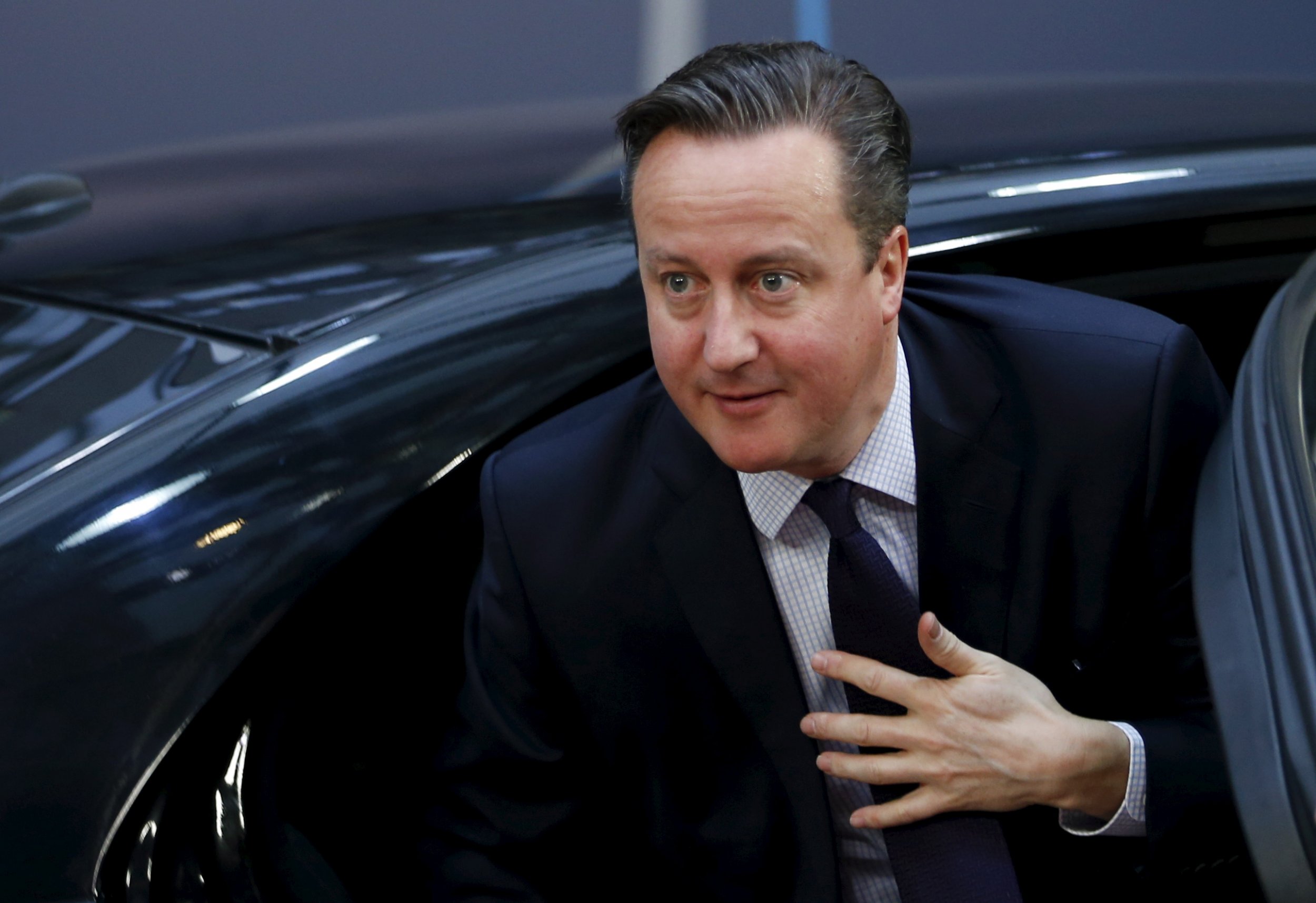 LONDON (Reuters) - Prime Minister David Cameron's trip to Brussels last week has exposed divisions in his party over Britain's relationship with the EU, with one senior lawmaker saying on Sunday he wanted to quit the bloc and another hinting at a top-level rebellion.
The comments came after Cameron met fellow European leaders on Thursday to discuss his demands for changes to Britain's ties with Brussels.
He won political agreement to find a solution before Britain holds a referendum on whether to remain in the EU by the end of 2017, but is likely to have to accept a compromise on plans to curb migration.
That outcome met with a skeptical reaction from some of Cameron's Conservatives on Sunday, underlining the challenge he faces to maintain his authority over a party deeply divided on Europe ahead of the referendum.
Liam Fox, who served as a defense secretary under Cameron, declared his allegiance to the campaign to leave the EU, saying it was time to "end the pretence" that Europe would change to accommodate Britain.
"The fact that a British prime minister has been in effect forced to take the political begging bowl around European capitals in order to make the laws he believes are necessary for Britain is the best possible demonstration of the problem," Fox wrote in an article for the Sunday Times newspaper.
Europe has divided the Conservative Party for three decades and played a major part in the downfall of two of Cameron's two Conservative predecessors, Margaret Thatcher and John Major.
Failure to manage the divisions within his own party could weaken Cameron's ability to persuade Britons to stay in the bloc if, as expected, he comes out in favor of staying within a reformed EU once negotiations are complete.
Steve Baker, the lawmaker behind the Euroskeptic movement Conservatives for Britain, said he thought more than half the party was "strongly leaning to leave"—including several members of Cameron's cabinet.
"It's inevitable that some members of the cabinet would have to resign if they're browbeaten into supporting a deal that is honestly this flimsy," Baker told Sky television, urging Cameron to give them the freedom to campaign for an exit if they wished.
But, Major, a close ally of Cameron, said the EU would be forced to strike a deal because the bloc would be economically, diplomatically and militarily weaker if Britain left.
"They will be immensely diminished and they know that," Major told the BBC's Andrew Marr Show.
"It's a classic European situation: On both sides they are setting out positions and they will meet and a compromise will be reached, and the compromise won't just deal with trivial issues."