British Couple Convicted of Enslaving Man for 24 Years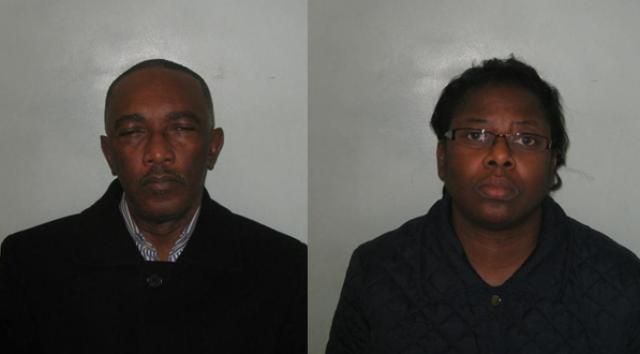 A British couple have been found guilty of enslaving a Nigerian man for 24 years, London's Metropolitan Police said Tuesday.
Emmanuel Edet, 61, and his wife, Antan, 58, were convicted of holding a person in slavery, child cruelty and assisting unlawful immigration, following their arrest last year. In 1989, the couple transported a Nigerian 13-year-old to the United Kingdom without his family's permission under an agreement that he would work in their home in exchange for payment and schooling.
However, authorities determined the man, who was not identified, was not paid for the "arduous labor" he performed for the couple, which consisted of working in their five homes for as long as 17 hours a day cooking, cleaning and taking care of their two children.
Police said that the man was forbidden from eating in the same room as the family, called a "parasite" and told that if he reported the Edets to authorities, he would be arrested for being in the country illegally.
In December 2013, while the family was away for the holidays, the man emailed the charity Hope for Justice after learning about modern slavery from media reports. The charity relayed his case to Metropolitan Police's trafficking and kidnap unit. After an investigation, the Edets were arrested on March 6, 2014.
"Today the victim is living a new life in the U.K. He has a job, a home with his own bed and freedom to move, and he is studying," Detective Chief Inspector Phil Brewer said in a statement. "While he will never fully overcome what happened during those 24 years, he is determined to make the most of the rest of his life and today's conviction will help him feel he can do that. In his own words, he has hope and a future now."