British Couple Enslaved Man in Garden Shed for Four Years, Forced Him to Work for Expired Food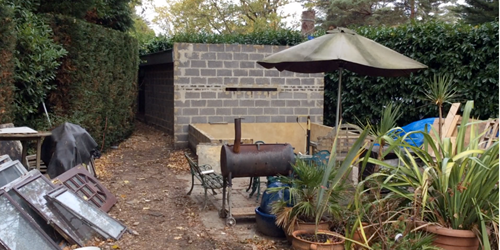 A British couple have been arrested on suspicion of enslaving a Polish man in a shed in their backyard for four years, subjecting him to terrible conditions and forcing him to work for them.
The 56-year-old woman and 54-year-old man kept the man in the village of Chilworth in the south of the country, around 65 miles southwest of London.
The Gangmasters and Labour Abuse Authority (GLAA)—the U.K.'s anti-slavery body—said the pair were detained on suspicion of committing modern-day slavery offences. Both have now been released as the investigation continues.
The authorities were alerted to the situation when the Polish man, who is in his 40s, walked into a health center and told staff he was being forced to work for food. He also said he had no access to a flushing toilet and slept on a plastic sun bed inside a concrete shed.
The man, who has also not been named, claimed the shed had no heating and the only kitchen facilities were a fridge and barbeque outside. Officers said he became unwell and frail after years of living in the squalid conditions. He is now receiving government support.
According to the BBC, Tony Byrne, a senior investigating officer with the GLAA said, "It's quite dreadful—there is no heating, the bedding is non-existent. It's a dreadful situation for people to be put into."
"In the 21st century, no one should be forced to live in such degrading and disgusting conditions," Byrne added.
The GLAA is at the forefront of a crackdown on modern-day slavery in Britain, which authorities have warned is more common than most imagine. The Australian human rights group Walk Free Foundation estimates that there are around 136,000 slaves in the U.K.
The British government passed new tough anti-trafficking legislation in 2015 to help address the problem, though authorities have faced criticism they are still not doing enough to jail traffickers and help victims, Reuters has said.
In October, authorities in the north of the country rescued another man who is believed to have been living in a shed for 40 years. The 58-year-old British man was rescued from the wooden structure in the city of Carlisle. Inside, the officers found only a chair and soiled bedding, The Guardian reported.
Foreign migrants are particularly vulnerable to modern-day slavery. They are often promised job opportunities and a better life in the U.K., but when they arrive are forced into low-paid—and in extreme cases like this, unpaid—work, often involving physically-demanding manual labor.