British Diver Who Elon Musk Called 'Pedo' After Thai Cave Rescue Retains Legal Counsel
The British diver who helped with the rescue efforts to save a Thai soccer team and their coach from a cave in July has reportedly decided to seek legal counsel and prepare a libel complaint against Elon Musk, BuzzFeed reported Wednesday.
Buzzfeed reported that the diver has legal representation and sent a letter to Musk as early as August 6 regarding a lawsuit in response to the statements Musk made alleging that the diver was a pedophile.
Musk, the founder and CEO of the electric car company Tesla, tweeted about the diver, Vernon Unsworth, after he criticized Musk's rescue idea. Musk created a submarine that he said could maneuver to the cave the boys were trapped in and bring them out. Musk also brought the submarine to Thailand for the rescuers to try if they wanted.
In an interview with CNN, Unsworth said Musk could "stick his submarine where it hurts" and that it has "no chance of working." Unsworth reportedly called the attempt a PR stunt along with his other comments about the plan, which Musk didn't take well.
Musk tweeted about the claim Unsworth made and said, "Sorry pedo guy, you really did ask for it." Unsworth had told reporters in July that the row between him and Musk wasn't over and he was considering legal action, according to The Guardian.
Musk took to Twitter again Tuesday to question why Unsworth hadn't sued him for his comments yet. Musk, who has 22 million followers, also asked another Twitter user if they had investigated his claims against Unsworth.
Unsworth is 63 and currently lives in Thailand. He was one of the first people who made it to the scene where the soccer team was in the cave after flood waters trapped them inside. Others involved in the rescue mission said his knowledge of the caves and the system was key in helping to find the boys and their coach and to rescue them, The Guardian reported.
All of the Thai boys were rescued and treated at the hospital following their weeks-long ordeal inside of the cave.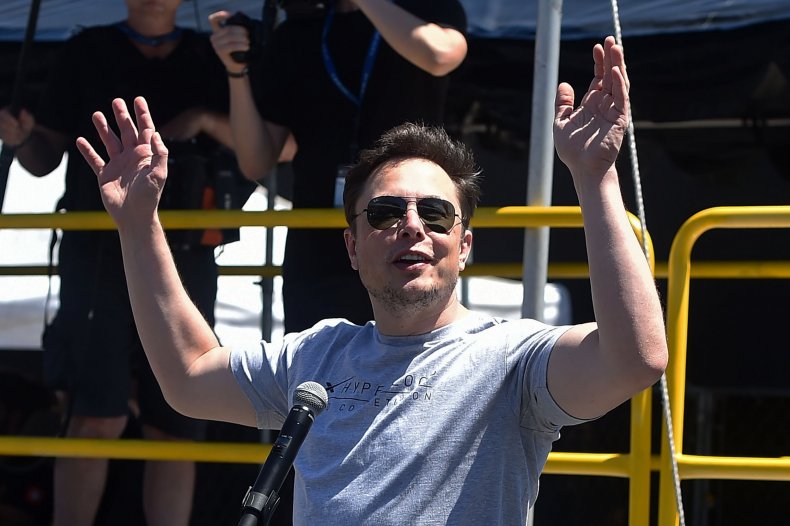 ​​