British Entrepreneurs Sell Bottled Fresh Air to Customers in Smog-Plagued Cities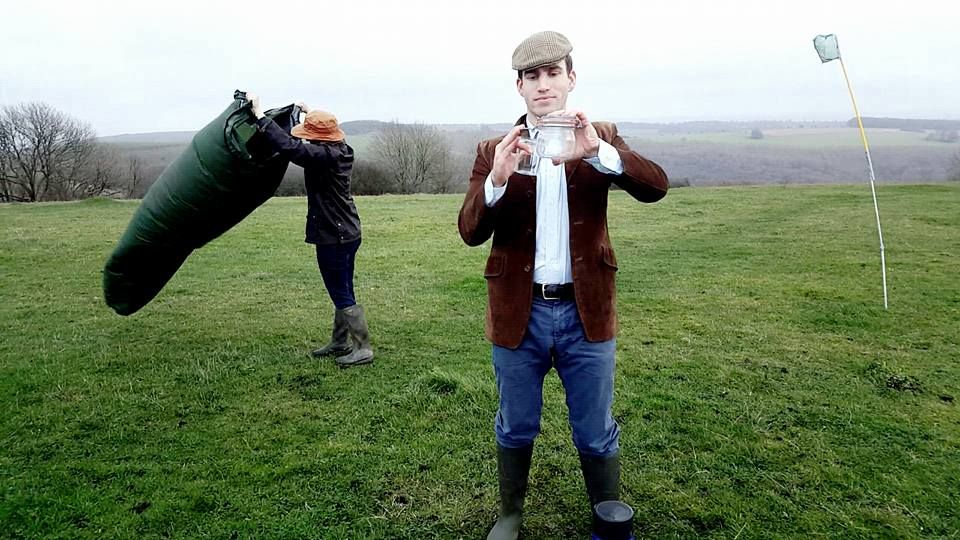 Entrepreneurs are selling bottled air from the British countryside and fashionable areas of London for up to £80 ($115) a jar.
The businesses involve "farming" air with specially adapted fishing nets and "harvesting" the product in an airtight container.
Businessman Leo De Watts, from southwest England, collects air from Dorset, Somerset, Wales, Wiltshire and Yorkshire and sells the jars on eBay to people in smog-plagued cities, such as Beijing and Shanghai.
He has already sold more than 100 jars to clients in China, where pollution levels are among the highest in the world.
Customers have a choice of air from various parts of the U.K., and De Watts markets it as a high-end product, like "the Gucci of air" for the person who has everything.
This month, following suit, a website was set up claiming to flog air from areas of London for £30 ($43) a bottle.
Shoreditch Air, based in east London, offers customers the chance to sample the areas of Shoreditch, Brixton and Croydon.
The online retailer is selling four varieties in jars at £19.99 ($29) each, plus £10 ($14) postage and packaging.
The website, which is selling the jars through online retail platform Shopify, states: "We're Shoreditch Air and we bottle the finest of London's Air, so if you're missing home or would just like to get an idea of what London smells like you've come to the right place. More areas and editions of London Air coming soon."
The "Shoreditch" version of the brand, which is described as "the original," also has its own listing. The description reads: "This is the freshest of Shoreditch Air, bottled in the depths of London's hipster community.
"The air contains the notes of the night before, over-priced American cereal and regret. It will smell like you're actually on the way to that unpaid social media internship.
"The air contains the notes of rolled tobacco cigarette, pseudo-philosophy and hemp brewed beer."
The website's creator, Carl Casis, said the idea behind the website was to help him land a job while ridiculing the gentrification of places such as Shoreditch.
He said: "Bottled air is the next bottled water. None have been sold so far but plenty of people abandon their carts at the checkout, with Brixton air being the most popular.
"[Shoreditch Air] is a tongue-in-cheek website poking fun at gentrification in those areas where we bottle air but the reason for it being built was to get the attention of Shopify, which hosts the site.
"The job description required you to build an online store and I'm looking to get a job there in sales or marketing."
De Watts, on the other hand, maintains his product is all about quality.
"We go up to a hilltop and collect all the products there which are all packaged and bottled up, sent to Dorset and then directly to China," he explained.
"Our customers all have high disposal incomes and want to buy gifts for someone or someone wants to use it.
"There is a serious point to this though as Beijing, Zhuhai, and Shanghai are the major places where pollution is quite bad, whether it is the fault of the rest of the world or its China's responsibility, we have a case of people living in smog."
Although Canadian company Vitality Air is already sending bottled Rocky Mountain air to China, De Watts and Casis are leading the British charge.
De Watts said: "I saw a few reports of people importing bottles of air and thought it was a bit ridiculous myself, and then I thought about it.
"When someone bottled water everyone thought it was ridiculous, now you have Evian and Volvic—why not bottle air?"
De Watts company is called Aethaer, which is from the ancient Greek word for pure fresh air.