British Fighter Jets Intercept 'Aggressive' Russian Aircraft Approaching Baltic States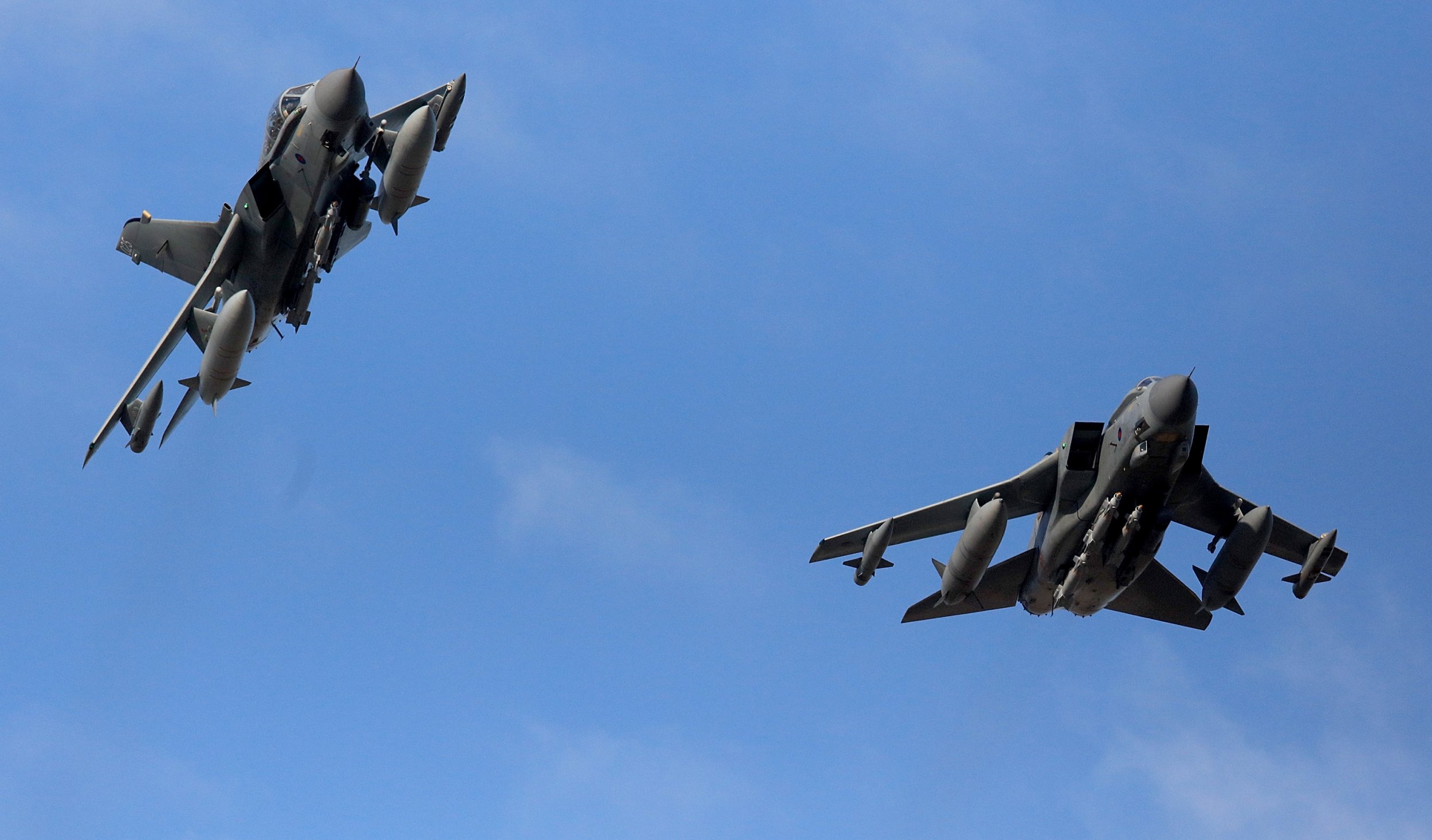 British fighter jets were scrambled to intercept three Russian planes that committed an "act of aggression," the U.K.'s defense secretary said.
RAF Typhoons left their base in Estonia to obstruct the planes that were approaching Baltic countries. It was the first time that British fighter jets have responded to Russian aircraft since the Typhoons were deployed in late April on a four-month policing mission in the region.
The Russian AN-26 "Curl," AN-12 "Cub" and IL-76 "Candid" planes were intercepted for not transmitting a recognized identification code and being unresponsive.
U.K. Defense Secretary Michael Fallon said: "This is another example of just how important the UK's contribution to the Baltic Air Policing Mission is.
"We were able to instantly respond to this act of Russian aggression—demonstration of our commitment to NATO's collective defence."
One of the RAF pilots involved in the mission said: "The scramble went exactly as planned.
"We launched our Typhoon aircraft quickly and then using our advanced sensors and mission systems, combined with support from our battlespace managers on the ground, carried out textbook intercepts of the three aircraft."