'Crush The Saboteurs;' Why a U.K. Tabloid Headline Foreshadows a Bad-Tempered Election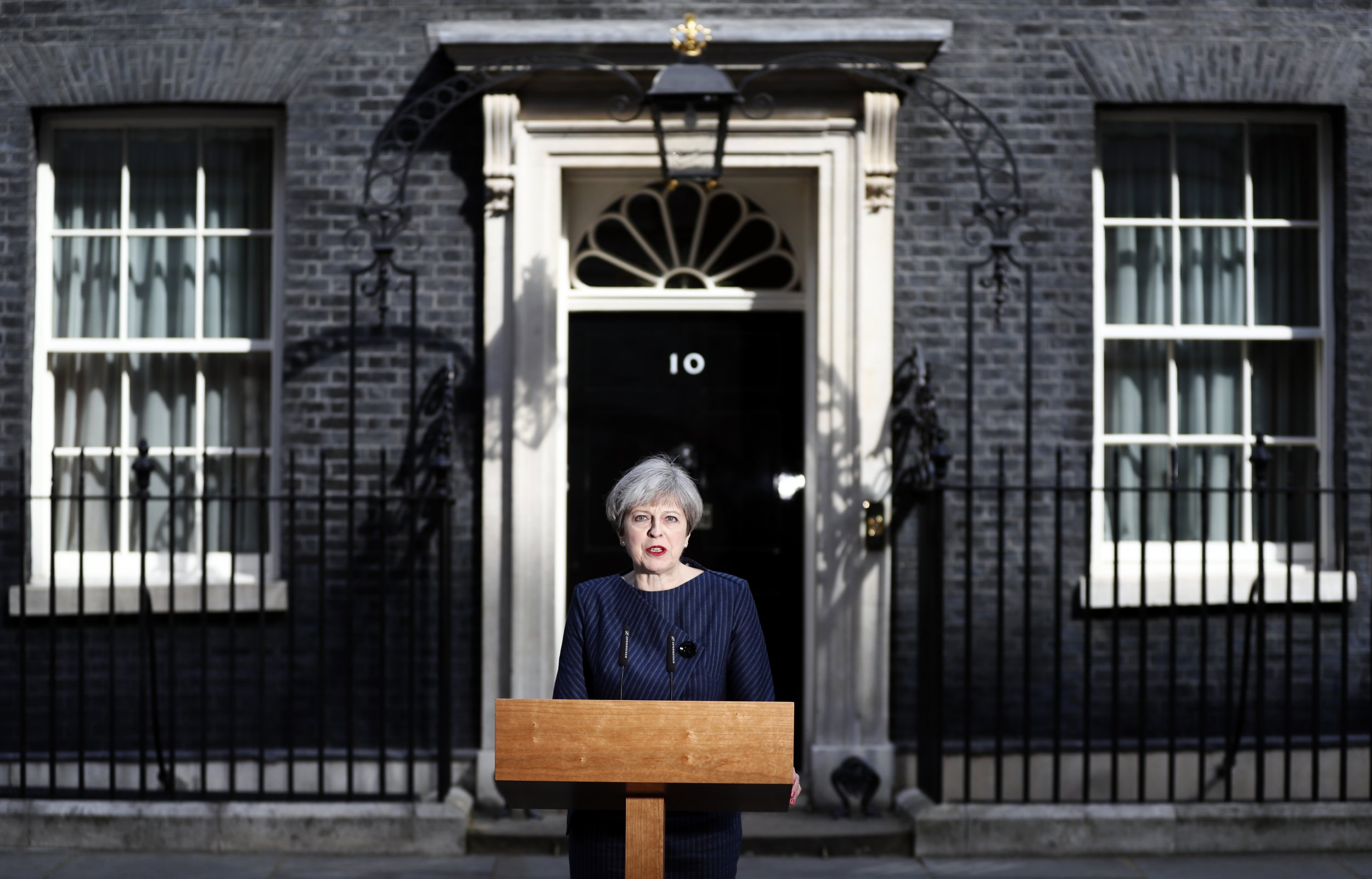 It has only been a day since British Prime Minister Theresa May called for a surprise election, and already the contest promises to be fractious. A strident tabloid front page has provoked a backlash among online commentators.
The Daily Mail, a popular right-wing newspaper known for its pro-Brexit stance and loyalty to May, ran its splash on Wednesday under the headline "crush the saboteurs."
It was meant as a dramatic attack on pro-EU forces in British politics that, the paper claims, are out to frustrate the exit from the European Union that 52 percent of Britons voted for in June. In that, it mimicked May's words when calling the contest: the prime minister said on Tuesday that "political game-playing" by opponents "jeopardizes the work we must do to prepare for Brexit."
The newspaper drew swift condemnation for its strong words. The opposition Labour Party's John McDonnell, the shadow finance minister, said the "nasty and divisive" words risked the election being "dragged into the gutter." Social media users pointed out that "crush the saboteurs" was, word-for-word, what Vladimir Lenin promised to do when he dissolved Russia's Constituent Assembly in 1918.
Even May, usually very cautious about criticizing the paper, distanced herself from the language, telling BBC Radio it was "absolutely not" a description she would use for her opponents.
But the Mail is just an early warning sign for what promises to be a hysterical campaign.
Last Thursday, the prominent Labour MP Chuka Umunna has accused May of acting "like a pseudo dictator."
And May has set the standard for election openness by confirming in her BBC interview that she will not engage in any TV debates staged by broadcasters.
With May leading in the polls by about 20 percent, it is likely the election will end with her still in charge. What could change in the meantime is the standard of debate and the level of division in Britain's already fractured post-referendum politics.