George Osborne's Newspaper, the London Evening Standard, Hits Out at Political Rival Theresa May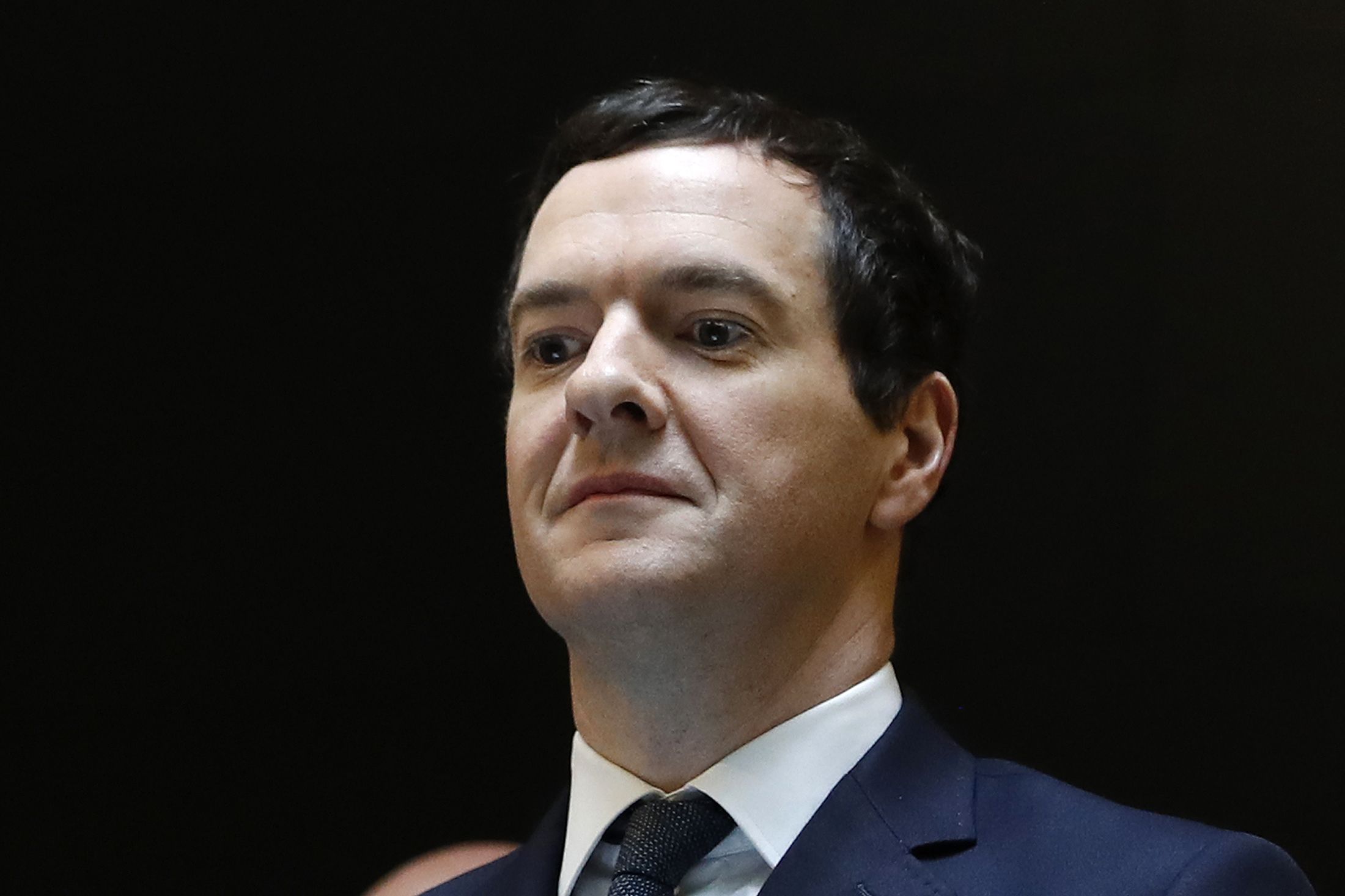 What's that old adage about keeping your enemies close? Britain's Prime Minister Theresa May might have cause to remember it on Tuesday, after a London newspaper now edited by one of her former political rivals attacked her election campaign.
George Osborne, Britain's finance minister from 2010-2016 under former prime minister David Cameron, was fired by May when she took over the premiership last July. Left languishing in the political wilderness, Osborne took a job as editor of the British capital's leading right-leaning newspaper the London Evening Standard earlier this year.
Tuesday marked his first edition at the helm of the paper—while still an MP, he is not standing in the general election on June 8 and will be leaving parliament—and its editorial leader column criticized May's campaign and her handling of Brexit.
The EU referendum last year, the Standard said, did not give the government a mandate to decide the shape of any future deal between the U.K. and the EU.
The election might provide that mandate, it continued, "but only if the Prime Minister and her colleagues spell out in much more detail what their intentions are."
"It's early days, but that is not happening," the column said, "the problem comes when the election campaign amounts to no more than a slogan"—likely a reference to the phrase "strong and stable leadership," repeated ad infinitum by May throughout the campaign in place of detailed answers to questions.
"If you ask for a blank cheque, don't be surprised if later it bounces," the column says.
Osborne was an elections strategist for his and May's Conservative party during Cameron's leadership. Some political observers might raise an eyebrow at his criticism given his reliance on short, memorable slogans during past campaigns, in particular his endless references to a "long term economic plan" during the 2015 election.
But the editorial seems to anticipate such criticism, noting in passing that "there's nothing wrong with repeating election campaign slogans" as part of a more detailed campaign.
The column also refers to a now-infamous dinner between May and European Commission president Jean-Claude Juncker last Wednesday, that German media reports over the weekend said had gone badly.
The editorial says: "The negotiations over Brexit have only just started and already we see how unrealistic were the claims made about the strength of Britain's hand."
Osborne is at the more liberal end of the Conservative party from May: While she has always argued for reducing immigration, he worked behind the scenes to try and keep it higher. And although May was formerly a pro-EU campaigner, she has now embraced Brexit—while Osborne is pro-EU.
The consensus opinion at Westminster is that Osborne's political ambitions are not dead. If his first day in his new job is anything to go by, he may be leaving parliament—but he isn't leaving the battlefield.
The Evening Standard 's proprietor, Russian Billionaire Evgeny Lebedev, praised Osborne for his first issue of the paper on Twitter: