Britain's UKIP Takes Anti-Islam Turn Ahead Of General Election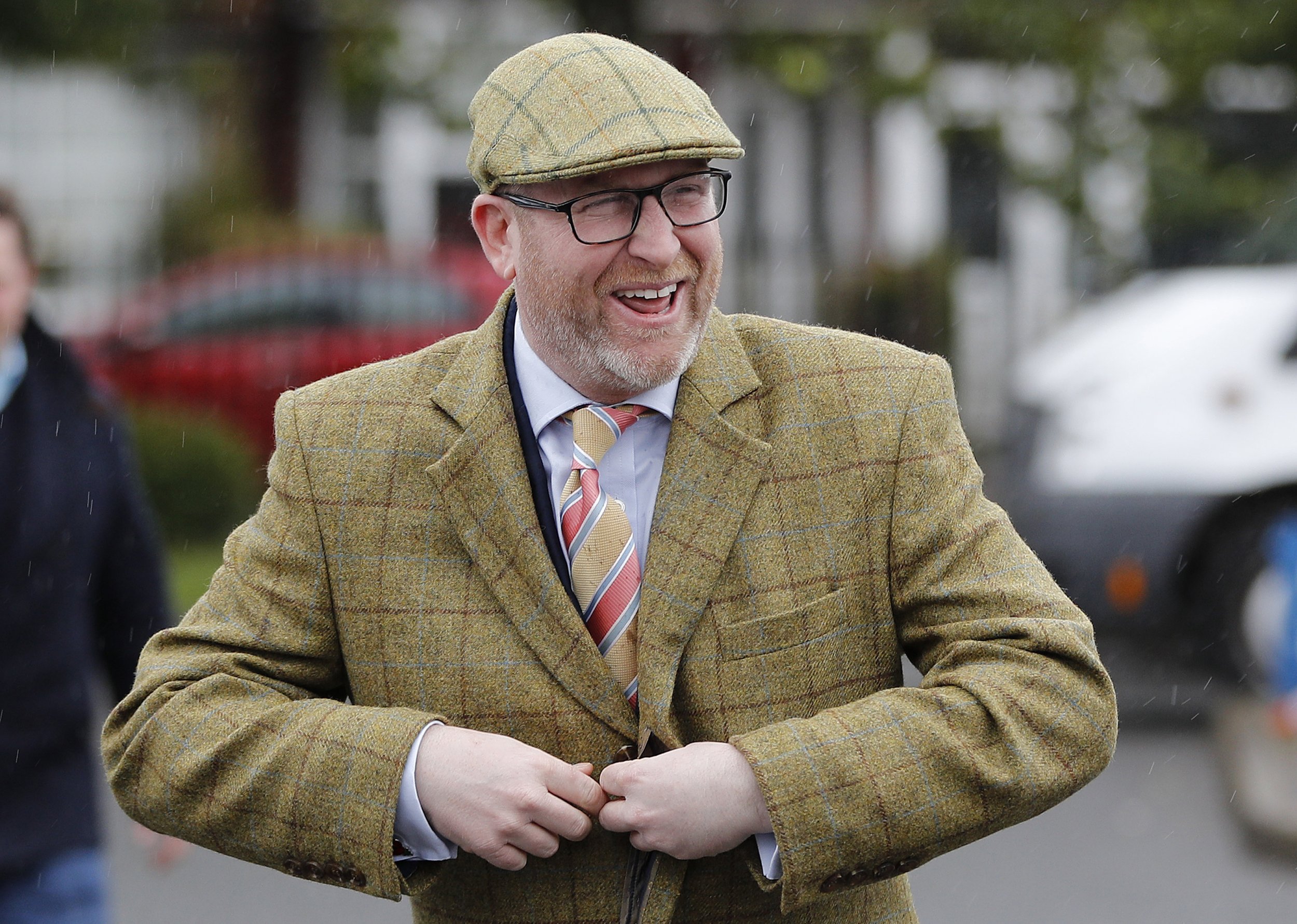 British hard-right populist party UKIP has unveiled a string of "integration" policies that mark a significant toughening of its stance on Islam.
At a general election campaign event on Monday, a series of senior party figures set out policies including a moratorium on opening new Islamic schools, closure of Islamic Sharia law councils, and a ban on veils that cover women's faces in public.
The party has traditionally focused more on mass immigration from other European Union nations. None of these policies appeared in its 2015 General Election manifesto.
Speaking at the event, UKIP Deputy Leader Peter Whittle said: "We are the party that talks not just about the economic effects, but indeed the cultural impact of migration."
"Nobody voted for multiculturalism and yet we are now living with the results of it," he added.
"A multi-ethnic society can be a harmonious and successful one if it is bound together by an over-arching attachment to Britain and British identity," Whittle said.
He said that face coverings "are a deliberate barrier to integration. They say: 'don't speak to me, I will not speak to you.'"
Asked by a journalist at the event whether the ban would include other face coverings such as protective gear worn by beekeepers, Whittle said it would not. "We are talking about a face covering which is more often than not not the choice of the person wearing it," he said.
France and Belgium currently have similar bans in place. Limited evidence suggests they have been ineffective.
On Islamic schools, UKIP education spokesman David Kurten said that "until there is far better integration of the entire Muslim community… there should be a moratorium on any new Islamic state schools."
About a third of state-funded schools in the U.K. have a religious affiliation, though the vast majority of those are Christian. At the start of January 2017 there were 6,813 state-funded faith schools in England, of which 27 are Muslim.
The party's women and equalities spokeswoman Margot Parker saidcalled for police to adopt a zero tolerance approach to 'honor violence'. The party will UKIP would also introduce "schools-based medical checks" on girls at risk of undergoing female genital mutilation (FGM).
"Rather than integrate and taking on the superior values of Britain, these Islamic communities … are becoming more and more segregated," Parker said. "The main victims of this phenomenon are British Muslim women and girls."
Talking about Sharia law, Whittle said that "a society that can pick and choose a legal system ceases to be a society at all." The party will establish a "legal commission" which will develop proposals to close Sharia law councils operating in the U.K.
There are no definitive studies as to how many sharia councils exist in the U.K., but estimates range from 30 to about 80. They are not courts of law, but rule on religious disputes, with perhaps their most controversial work involving Islamic divorce proceedings.