ISIS in Britain: Teen Girl Charged Over Plot To Attack At Home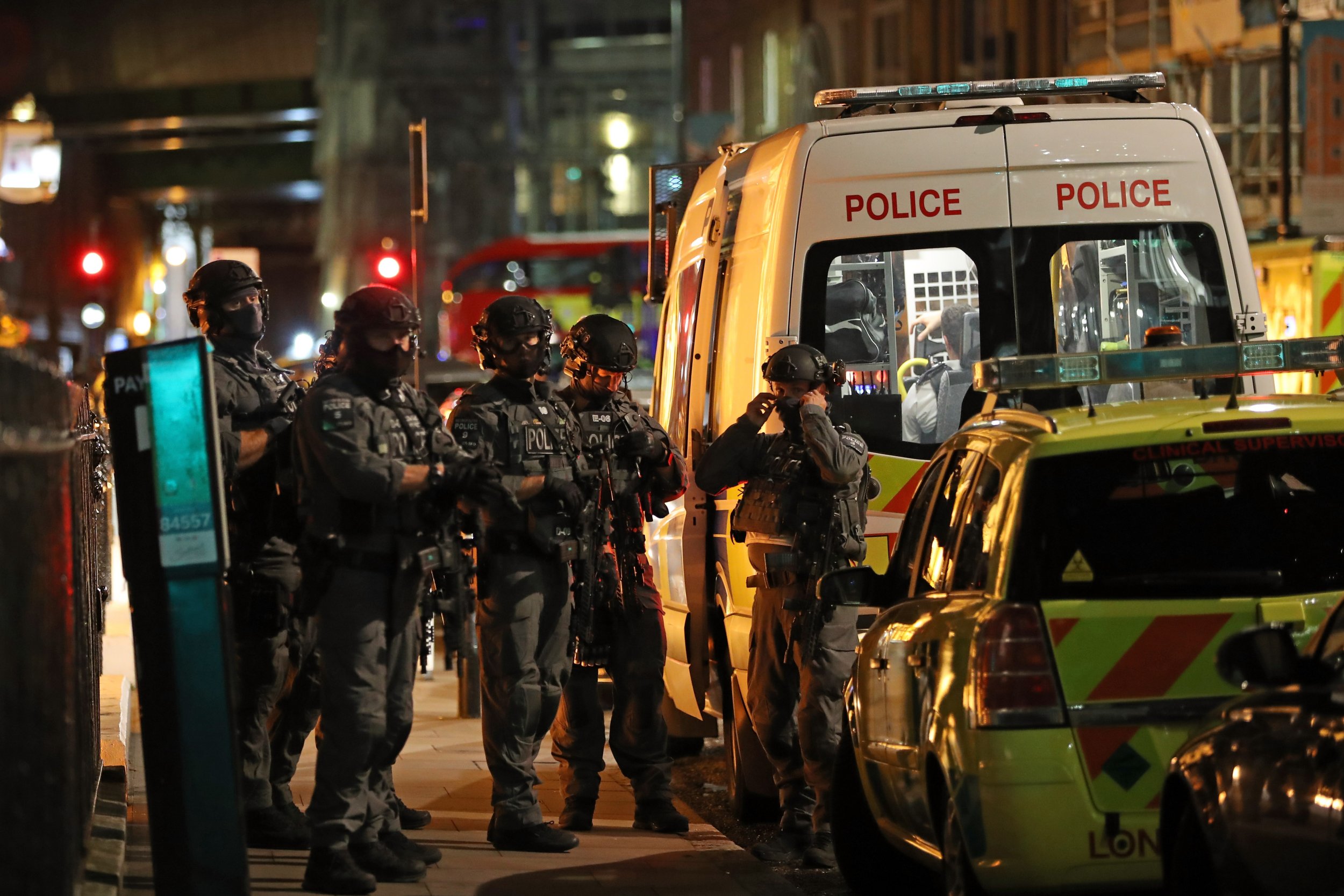 British authorities have charged a 17-year-old girl with terror offenses after she plotted to commit a mass-casualty attack in the country.
The girl allegedly communicated with a fighter in the ranks of the Islamic State militant group (ISIS), according to Scotland Yard, the headquarters of Britain's Metropolitan Police service.
She also asked for help in shaping her attack plan, and took steps toward obtaining weapons and training in their use.
The target of her attack plot remains unclear. Her arrest comes after an investigation into her plan by the Metropolitan Police's Counter-Terorrism Command.
Britain remains on high alert after three ISIS-inspired attacks in three months earlier this year. The country's threat level remains at "severe," meaning an attack remains likely.
Before March, Britain was untouched by the jihadi attacks witnessed on the European continent following the rise of ISIS. But the militant group claimed its first attack on British soil when a man drove a car across Westminster Bridge, mowing down pedestrians and exiting the vehicle to stab a police officer. He killed five people.
Then, on May 22, Salman Abedi, a British-born 22-year-old of Libyan descent, detonated a suicide bomb as crowds left an Ariana Grande concert in Manchester, killing 22 people. ISIS claimed responsibility for the attack.
The third attack came on June 3, when three attackers, all residing in east London, drove a van into pedestrians on London Bridge, leaving the vehicle with large pink ceramic knives and stabbing civilians around the popular Borough Market area. The attack left eight people dead. Police shot and killed all three attackers.
None of the attackers had traveled to Syria and Iraq to fight for ISIS, leading British security services to investigate more closely homegrown jihadis.
However, the threat of attacks from returning foreign fighters—who have been exposed to the brutal ideology of ISIS and its battlefield tactics—remains high.
Authorities estimate that more than 700 British nationals have joined ISIS's ranks, with around half of them returning to the U.K.