British Home Secretary Hardens Stance on Immigration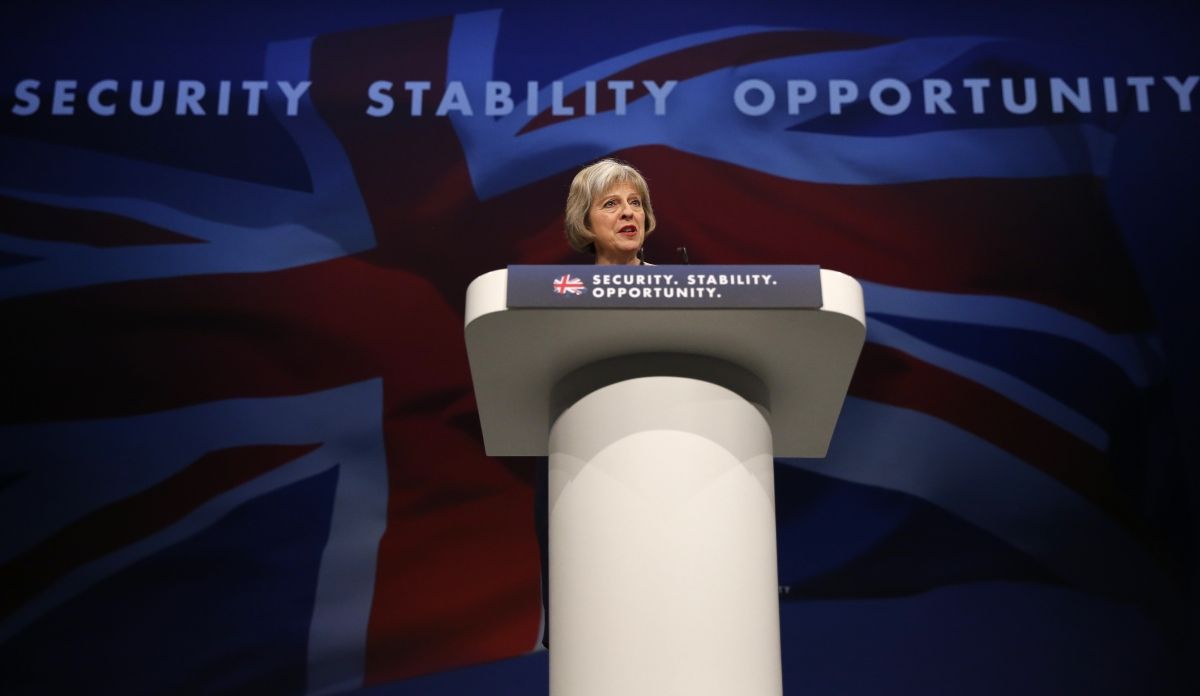 Britain's Home Secretary Theresa May argued that there is no economic benefit to immigration in a speech at her Conservative party's conference in Manchester on Tuesday, also calling for a "a new British approach" to asylum policy.
May spoke about the recent refugee crisis in the European Union, which has seen record numbers of people from conflict-stricken countries flee the Middle East and North Africa to arrive in Europe, and accused commentators "from the anti-immigration far-right to the open-borders liberal left" of blurring the lines between refugees and economic migrants, The Guardian reports.
"Their desire for a better life is perfectly understandable, but their circumstances are not nearly the same as those of the people fleeing their homelands in fear of their lives," May said.
The home secretary has so far failed to hit the U.K.'s net migration target she pledged to enforce in 2010, when she promised to reduce the figure to 100,000. Net migration has increased to over three times that target since, rising to 318,000 last yearits highest level since 2005.
In a speech that places her firmly on the right-wing of Conservative party thinking, May renewed the 2010 pledge and said that high immigration forces those on low incomes even lower or "out of work altogether."
"While there are benefits of selective and controlled immigration, at best the net economic and fiscal effect of high immigration is close to zero. So there is no case, in the national interest, for immigration of the scale we have experienced over the last decade," May said, citing figures OECD and a House of Lords economic committee.
"Now, I know there are some people who say, yes there are costs of immigration, but the answer is to manage the consequences, not reduce the numbers. But not all of the consequences can be managed, and doing so for many of them comes at a high price," she added.
However, the OECD's study of the economic impact of immigration in May 2014 showed otherwise, indicating than on average immigrants pay more in taxes than they receive in benefits and that their contribution to the economy is positive.
When speaking about asylum seekers fleeing conflict to live in Britain, May said their desire to do so was "perfectly understandable" but affirmed her belief that net migration to Britain has to be reduced below 100,000.
"There are millions of people in poorer countries who would love to live in Britain, and there is a limit to the amount of immigration any country can and should take. While we must fulfil our moral duty to help people in desperate need, we must also have an immigration system that allows us to control who comes to our country," she added.
May added that "a new British approach" was needed on asylum policy, saying that Britain would seek to help people affected by conflict and oppression, but would send back those who had come through safe countries to get to the U.K. "Wherever possible, I want to offer asylum and refuge to people in parts of the world affected by conflict and oppression, rather than to those who have made it to Britain," she said.
Britain has offered to accept 20,000 Syrian refugees from camps in the Middle East by 2020, but has opted out of the EU scheme to relocate those who have arrived in Europe.