British Hostage John Cantlie Appears in ISIS Magazine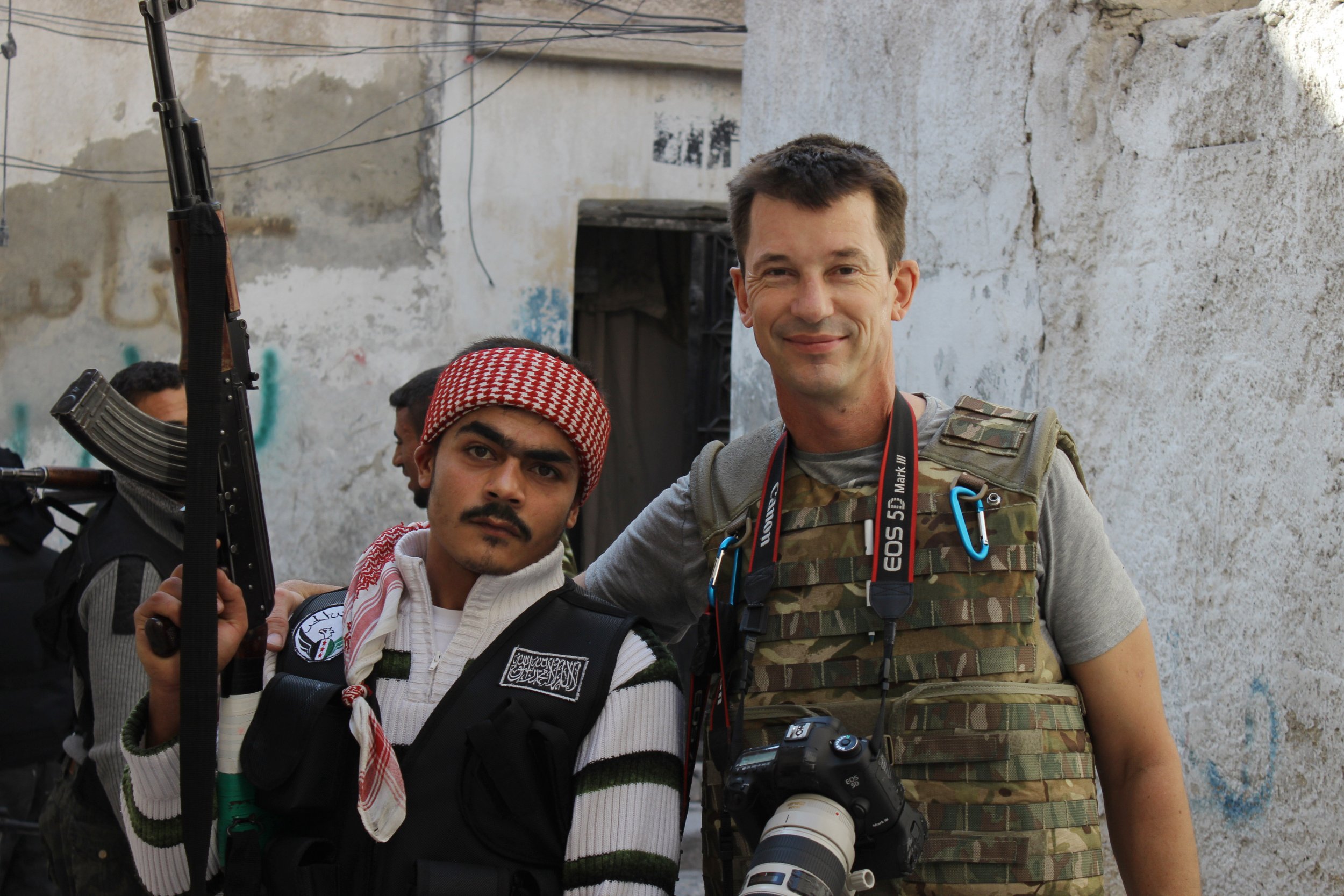 British hostage John Cantlie appeared Wednesday in an issue of Dabiq, a propaganda magazine put out by the Islamic State militant group (ISIS).
Cantlie, a journalist who was kidnapped by ISIS in November 2012, has not been seen in the group's propaganda material since May 15, when an article under his byline appeared in the magazine. In the May article, Cantlie refers to events that happened in March, says Rita Katz, director of SITE Intelligence Group, a jihadi watchdog organization, implying a delay between the print date and when Cantlie allegedly wrote the piece.
"Cantlie became extremely popular among ISIS supporters, and even non-ISIS-supporting jihadis for that matter. This made Cantlie a very valuable but very complex asset for ISIS—much more so than other prisoners whom IS fighters and supporters would cheer to see killed," Katz tells Newsweek. "That stated, there would be a lot for ISIS to lose in killing Cantlie. However, ISIS is extremely unpredictable and is not adverse to making barbaric and horrifying decisions."
Because of his popularity, it was surprising when Cantlie suddenly stopped appearing in the group's videos and magazines. In some videos, Cantlie appeared free, walking around ISIS-held territories showing day-to-day life in the area. In others, he wore an orange robe and sat in a dark room, apparently reading from a script. The robe was similar to those other Western hostages wore in their execution videos. In this issue of Dabiq, he appears in a yellow robe, much like a prisoner again. According to Katz, he references events that occurred in August.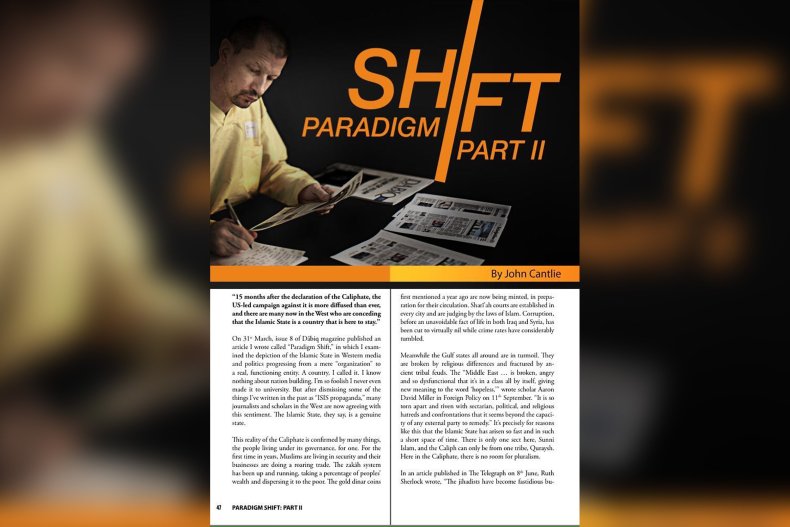 The latest article the group attributes to Cantlie in the magazine is titled "Shift: Paradigm Part II." The piece, which may or may not have been written by the hostage, discusses the ISIS caliphate, its currency and Sharia courts. "Meanwhile the Gulf states all around are in turmoil. They are broken by religious differences and fractured by ancient tribal feuds," the piece says. It also references an article published in Britain's Daily Telegraph in June.
Had Cantlie been killed in an airstrike, Katz hypothesizes, the group may have used his death to its advantage. "It would make sense that the Islamic State would want to exploit his death as a way to condemn the anti-ISIS coalition. We can speculate what might have happened, but there are no answers as of yet," she explains.
In the past, ISIS has demanded high ransom amounts for Western hostages. The United Kingdom, along with the United States, declines to pay ransom to extremist groups.