British Imams Launch Anti-ISIS Online Magazine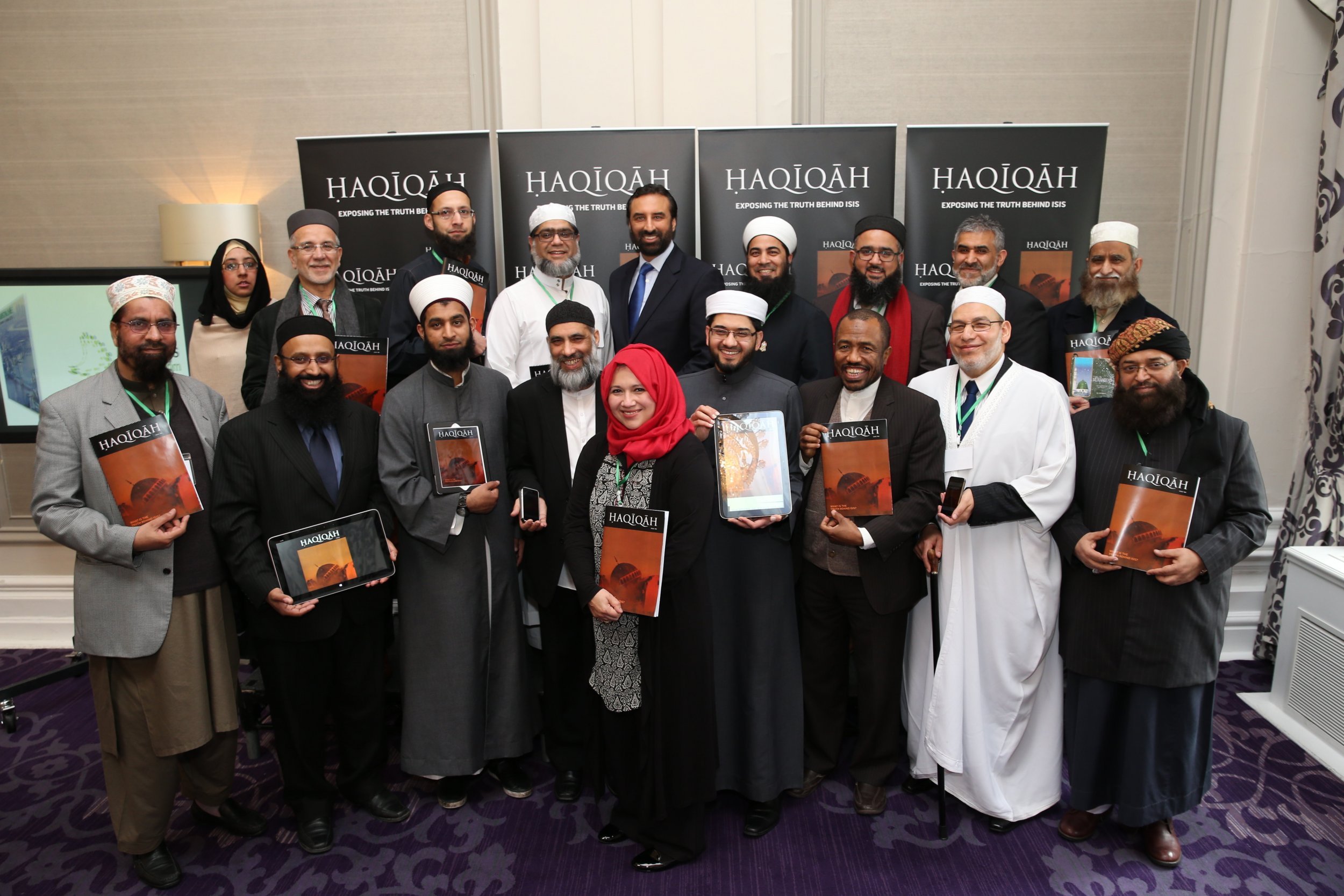 An online magazine has been launched by British imams as an attempt to combat extremist groups such as ISIS who use social media to radicalise young Muslims.
More than 100 Muslim leaders gathered in London yesterday to promote the first edition of the magazine Haqiqah, which means "the reality". The initiative is being coordinated by Imams Online, a blogging platform for imams based in the UK.
ISIS reportedly control as many as 90,000 Twitter accounts. The group is extremely prolific on social media with more than 100,000 Tweets, Facebook posts and other media each day from the militant group and their supporters.
The militants have also produced seven editions of its online magazine titled Dabiq, with the latest edition declaring war on Japan and described the burning to death of Jordanian pilot Muath al-Kasaesbeh.
Since it was launched yesterday evening, Haqiqah has been viewed around 600 times. The Imams Online Twitter account has around 750 followers.
Shaukat Warraich, chief editor of Haqiqah, admits that the mainstream Muslim leadership has a long way to go to catch up with extremist groups.
"[ISIS] have really understood social media," says Warraich. "If the general Muslim community wants to hear an alternative message then the imams need to get into that space. I'm not saying it's going to be the magic bullet to address everything but it shows that imams are waking up and getting into this digital space."
Sunni and Shi'ite imams will cooperate in contributing to the magazine, which will also represent the perspective of minority Muslim groups, including Wahhabis. In July 2013, the European parliament declared that Wahhabism was the main source of global terrorism.
The magazine is targeted at young Muslims who are active online and potentially at risk of radicalisation. In February, three British teenage girls fled to Syria after making contact with ISIS activist Aqsa Mahmood through Twitter.
Jonathan Russell of anti-radicalisation thinktank Quilliam says that whilst the magazine represents a starting point, much more needs to be done.
"We've got to make sure we take people with us when we push for change and I think Imams Online can do that. Maybe they're taking baby steps but this is pushing back in exactly the right way," he says.
Russell believes more anti-radicalisation initiatives need to come from civil society and called on private companies, including social media organisations, to take an active role in policing their sites.
"If you see extremism as a social ill rather than just a national security issue then you see there's a role that everyone can play."
The magazine's first edition, called Exposing the Truth About ISIS, attempts to prove the illegitimacy of ISIS's declared caliphate and quotes religious texts to show how extremist groups attempt to mislead Muslim youth.
"The likes of ISIS, al-Qaeda and Ash-Shabbab [sic] have, for too long, hijacked the right to inform. The content in this magazine will help tip the balance back in our favour," writes Warraich in the first edition.
An estimated 500-600 UK citizens have joined Sunni militant organisations in Iraq and Syria. A research paper released this month by U.S. thinktank the Brookings Institution found that ISIS-supporting Twitter accounts had an average of 1,000 followers each and that accounts linked to the extremist group showed much higher levels of activity than non-ISIS accounts.