British Jihadists to Be Banned From Returning for Two Years, Vows Cameron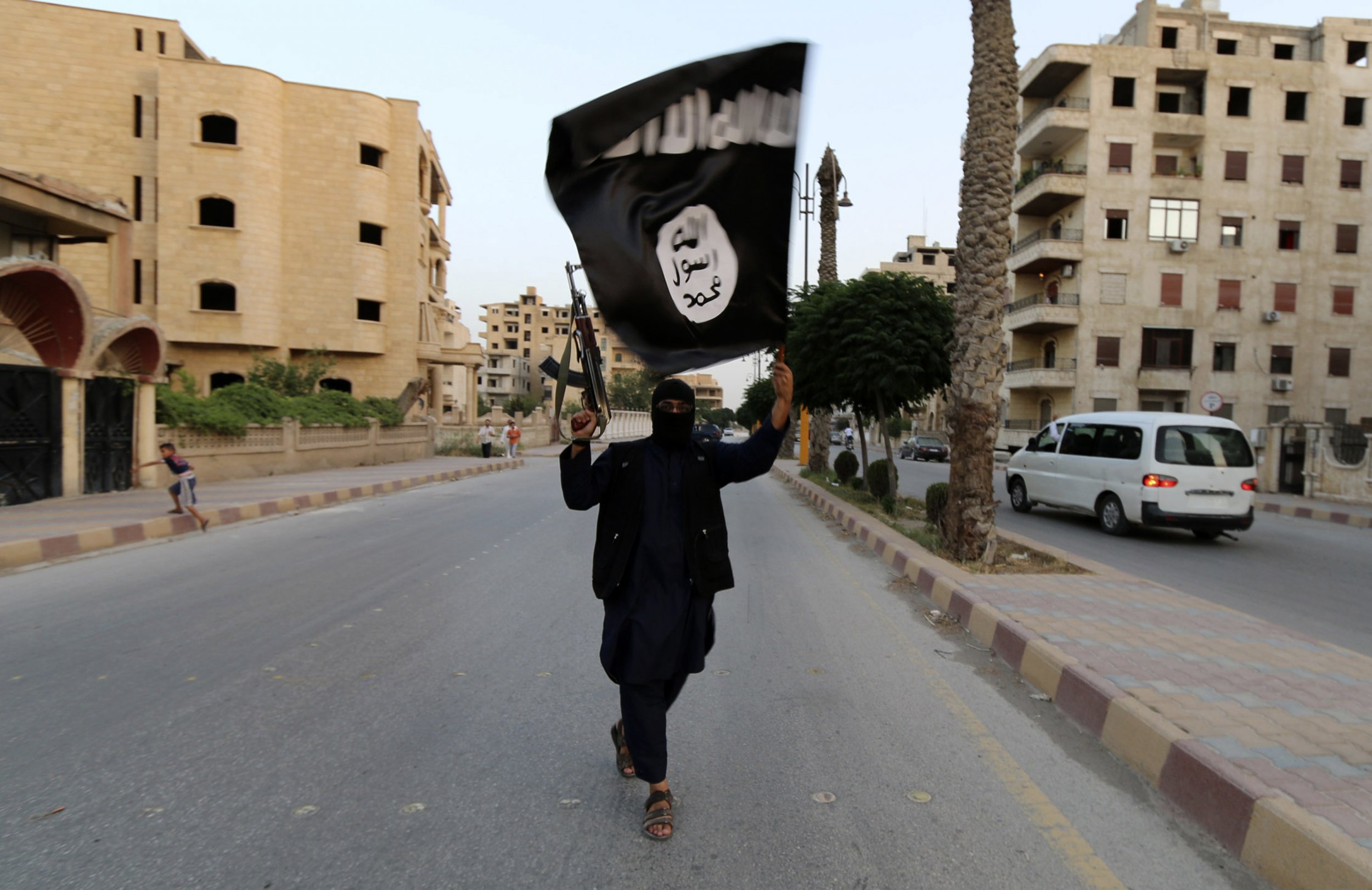 British jihadists who travel to Syria could be prevented from returning for up to two years, under controversial new powers outlined by UK prime minister David Cameron today. According to the proposals, they will only be allowed to re-enter Britain if they agree to certain strict terms.
The plans, announced by Cameron in a speech to the Australian parliament in Canberra ahead of this weekend's G20 summit, are designed to prevent British citizens suspected of fighting for jihadist groups such as Isis from re-entering the UK unless they give themselves up at the border. Acting on the basis of "reasonable suspicion of involvement in terrorist activity", the home secretary will be able to impose a temporary exclusion order on a suspect. This means that their passport would be cancelled, and their name placed on a 'no-fly' list. The exclusion orders would last for up to two years at a time, and could be renewed.
The plans form part of the Counter-Terrorism Bill, which is due to be published by the end of the month.
Individuals would not be allowed to return to Britain "unless they do so on our terms", Cameron said. Terms include an agreement to face a trial, home detention, regular police monitoring and undergoing a deradicalisation course.
Police and some border officers would also be entitled to seize passports for up to 30 days if they suspect that an individual is going abroad to engage in terrorism-related offences.
Airlines could be fined if they did not adhere to the UK's new requirements to screen passengers and stop suspected terrorists from boarding planes.
However, critics have questioned the legality of the proposals as they would potentially breach two UN conventions on statelessness, to which Britain is a signatory.
Director of the civil liberties trust Liberty, Shami Chakrabarti, has accused the government of "dumping suspect citizens like toxic waste".
"Summary powers to 'stop and seize' passports at airports will prove just as divisive and counterproductive as the infamous stop and search powers that preceded them. When will our governments learn that there are no short cuts to our security? It needs to be built on intelligence, evidence and justice not speeches, soundbites and ever-more new laws," she said.
Counter-extremism think-tank the Quilliam Foundation says that whilst it "welcomes the UK government taking action against Islamist-motivated terrorism" it fears that the new measures "may not achieve the desired objectives".
The organisation also said that the "barring of entry is questionable under international citizenship laws".
Quilliam's political liaison officer Jonathan Russell said: "It is important to recognize that the majority of the prime minister's suggestions will only tackle the symptom of the problem and not its cause. We should not develop legislation that assumes individuals are guilty until proven innocent. Hence, we call upon the government to redouble its counter-extremism efforts and avoid placing too much emphasis on counter-terrorism legislation, which many will interpret as undemocratic."
Dominic Grieve, the former attorney general who was sacked this summer over his support for the Human Rights Convention warned that the proposals would not be able to stop British citizens returning to the UK. "If it were to be proposed that they couldn't come back to the country at all in that period then I think that would pose some quite serious problems... They have an absolute entitlement to come into this country," he told the BBC.
Government officials have said that they would not be rendered stateless, as they would be able to retain their British citizenship abroad and would have the option to return if they agreed to certain terms.
Liberal Democrat peer Lord Carlile, a former independent reviewer of terrorism legislation told the BBC that he thought the exclusion orders would be legal. He said: "These measures sound as though they will be found to be legal, they will be found to be proportionate, they will be within the European Convention on Human Rights, because they do not ban a UK citizen from entering the United Kingdom if they have no other nationality, they place restrictions on it."
The Liberal Democrats have accepted the plans, which mark a slight divergence from Cameron's original proposals, announced at the beginning of September, in which passports would be altogether removed from suspected jihadists. The Liberal Democrats rejected the original proposals on the grounds that they violated international law.
Shadow home secretary Yvette Cooper has urged the government to take greater steps to prevent radicalisation in the first place.
"We will look carefully at any proposals the prime minister brings forward, though with half of the fighters who have gone to Syria having already returned, the government should be introducing mandatory de-radicalisation programmes as a priority.
"Our border controls are simply not picking people up, and no new orders will change that," she said.
In August, Britain raised the threat level from international terrorism from substantial to severe, forth out of the five tiers of the system, meaning an attack is 'highly likely', partly due to an increase in the number of radicalised young British citizens returning from Syria or Iraq.
According to the security services, up to 500 Britons have travelled to Syria and up to 250 of those have returned.
According to a poll carried out by the Sunday Times this month, 69% of people support a change in law that would also strip citizenship from Britons who go to fight alongside ISIS, with that number rising to 81% for taking it from those who have dual nationality.
Government official told BBC: "This would significantly strengthen our armoury and would be among the toughest in the world in terms of cracking down on foreign fighters."