British Junior Doctors Criticized Over Fresh Strike Action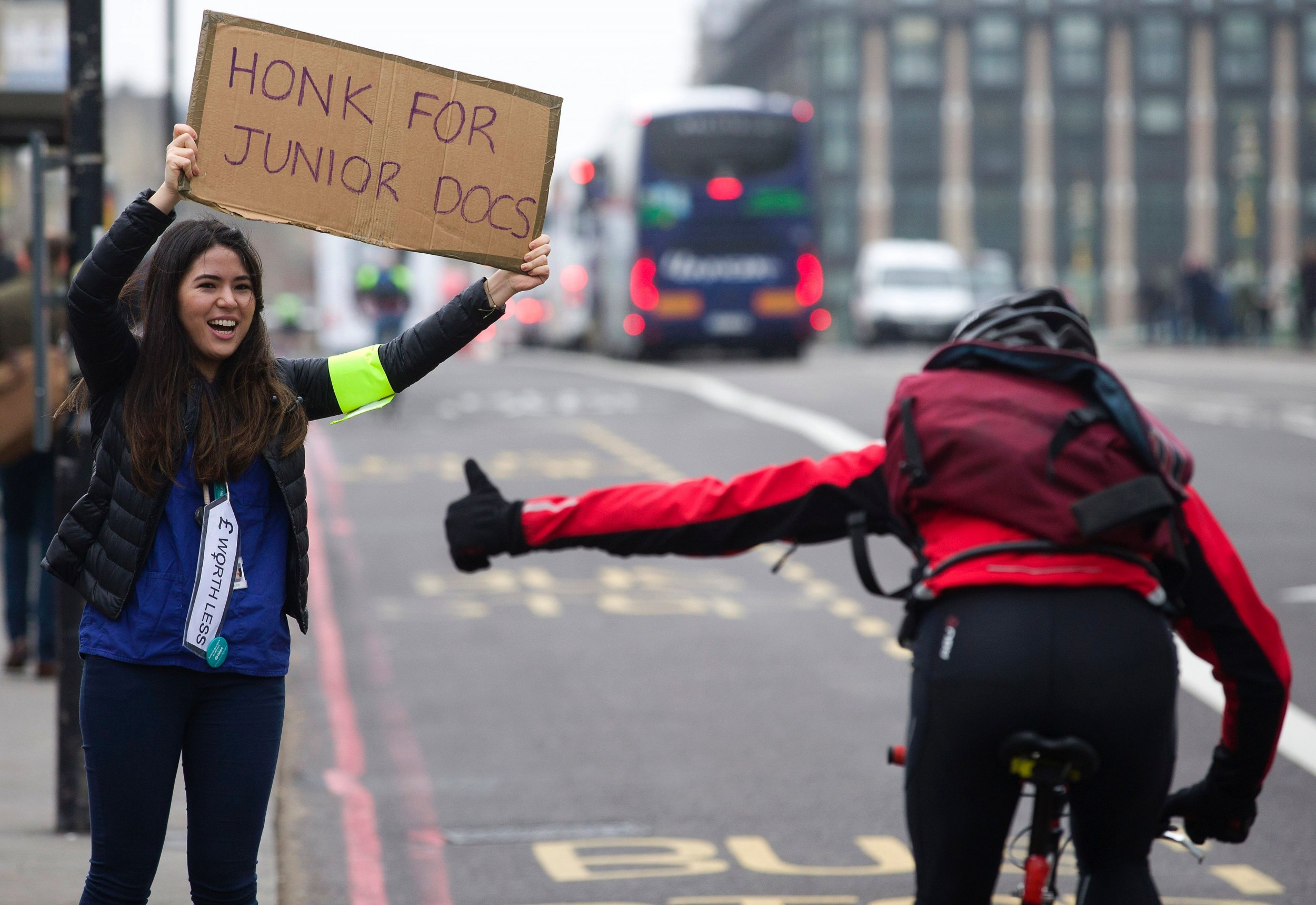 British medical leaders have criticized junior doctors after they proposed a series of five-day strikes Thursday to take place over the next few months.
Junior doctors will go on a five-day strike between Monday September 12 and Friday September 16, followed by further strikes from Wednesday October 5 to Tuesday October 11 (although the weekend will be covered), Monday November 14 to Friday November 18 and Monday December 5 to Friday December 9.
The fresh strike action marks the continuation of a row between junior doctors and Health Secretary Jeremy Hunt over the imposition of new contracts that the British government says is necessary to create a seven-day National Health Service (NHS). But junior doctors claim the strikes are unfair to those who work regular weekends already.
In a statement, the Academy of Royal Medical Colleges said that, while it acknowledged "genuine concerns" about the new contracts, it did not consider the proposed strike action to be "proportionate."
"Five days of strike action, particularly at such short notice, will cause real problems for patients, the service and the profession," said the Academy.
Kathy McLean, executive medical director at NHS Improvement, urged junior doctors to reconsider the strike action, saying that patients would be "severely inconvenienced by this industrial action."
But the British Medical Association (BMA) said it was "absolutely behind" the strikes, with BMA junior doctor leader Dr Ellen McCourt saying that the government should call off the imposition of the contract, which is due to be introduced in October.