British Man Convicted Thanks to Cameras in His Own Home Capturing Domestic Assault Against Ex-Girlfriend
Stefan Carr brutally attacked his ex-girlfriend, Bethany Marchant, this past May. Today, he was sentenced to 11 years, 3 months in prison due in part to evidence captured on home security cameras Carr had installed in his own home.
Carr, of Castleford in West Yorkshire, England, was recorded, among other things, tying the noose he later hung Marchant from. A statement released by West Yorkshire law enforcement states Carr attempted to force Marchant to enter a parked van. He also threatened Marchant with a knife.
According to the Crown Prosecution Service (CPS), Marchant convinced Carr to drive her to a nearby hospital. But Carr threatened to drive the vehicle into a reservoir and drown them both. At that point, police arrived after a call from a neighbor.
Detective Chief Inspector Vanessa Rolfe of West Yorkshire Police said the case against Carr was strengthened by the home recordings he made.
Carr had been released on bail for two previous attacks on a different female victim. After their break-up, Carr believed she was seeing someone else. He was charged with punching the woman in the face and attempting to suffocate her.
BBC News quoted Marchant after Carr's sentence was announced. "I will never trust nobody again," she said. "He completely fooled and manipulated me."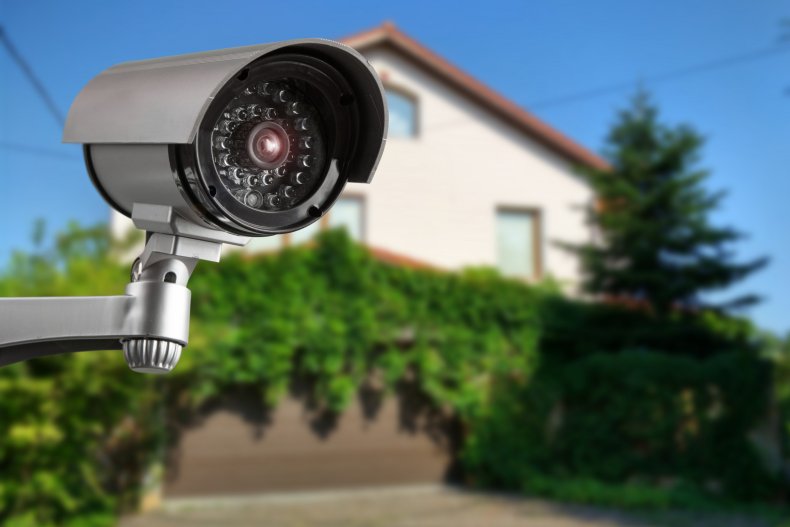 Once a hallmark of the wealthy, the popularity of home security cameras has surged in the last few years. According to a 2017 study by Wakefield Research, 97 percent of those surveyed said they would install a home security camera if they had one. The study was conducted on behalf of Comcast, which offers a home security bundle.
Do-it-yourself systems, such as SimpliSafe and Nest, do not require customers to sign a contract. These security set-ups are easy to acquire and install without the assistance of a trained technician.
The widespread usage of home security systems may be having an effect on the overall amount of burglaries in the U.S. The FBI states that in 2017, there were an estimated 1,401,840 burglaries. That represents a 7.6 percent decrease in burglaries from 2016. An article on consumersadvocate.org says that almost two-thirds of burglars will not rob homes that show evidence of a home security system.
If nothing else, cameras in the home can provide evidence to law enforcement that would otherwise be unavailable. Last year in Oklahoma City, a man was surprised to find surveillance footage from his office security system that had been sent to his phone. Thieves had stolen a wireless security camera out of his car and couldn't figure out how to turn it off.