British Man Denies Attempting To Grab Gun At Donald Trump Rally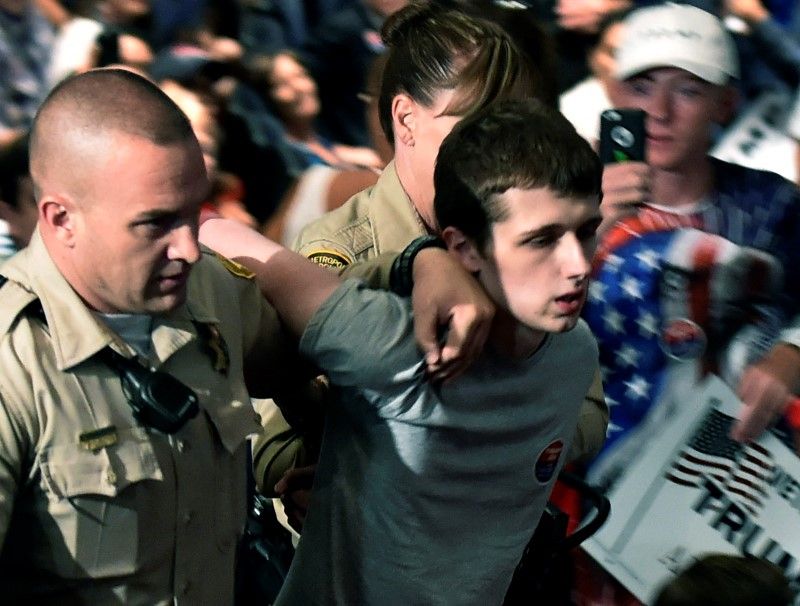 A British man has denied attempting to grab a policeman's gun at a Las Vegas rally for U.S. Republican presidential candidate Donald Trump.
Michael Sandford, 20, from Surrey, England, appeared in court in Las Vegas on Wednesday, accused of trying to snatch the weapon during a rally on June 18.
According to court documents, Sandford told the secret service that he had driven to the rally in Las Vegas from California in order to kill Trump and he had been to a gun range the day before to practise shooting. He also said he expected to die in the attempt, which he had been planning for a year.
Sandford, who pleaded not guilty to three charges, was remanded in custody and is due to stand trial on August 22. His mother, Lynne Sandford, recently spoke out about her son's long history of mental illness, and called for him to be sent back to his family and a medical team in the U.K. so he can receive psychiatric help.
Dressed in a yellow prison uniform and wearing leg irons, Sandford pleaded "not guilty" to one charge of disrupting government business and official functions and two charges of being an illegal alien in possession of a gun.